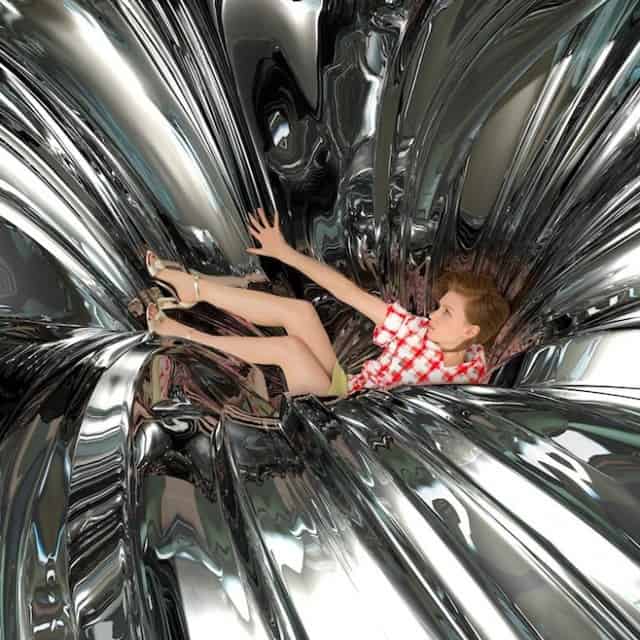 Glasser's 2010 debut record Ring put us on notice that songwriter/vocalist Cameron Mesirow was a truly unique talent. Her experimental pop compositions paired elements like swirling xylophone loops against hand-clap lined rhythms, warm synths, and sweet vocal harmonies. It was clearlyone of the year's best releases.
It's felt like forever since we last heard from her, but thankfully she's prepped her follow-up, Interiors, which is due on next month via True Panther Sounds. The album's first single "Shape" proves that Mesirow hasn't lost any of her edge. The pulsating electronic jam propels itself forward with an industrial, bass dragging rhythm to accompany Mesirow's finest vocal delivery to date as she croons, "My home has no shape / Nothing to sustain me / But it keeps me safe from imagined pain." Engaging and thoughtful, it's more than enough to set our expectations high for the new album.
Interiors is available October 8th and can be pre-ordered from Insound. You can see the video for the album's second single "Design" on YouTube.