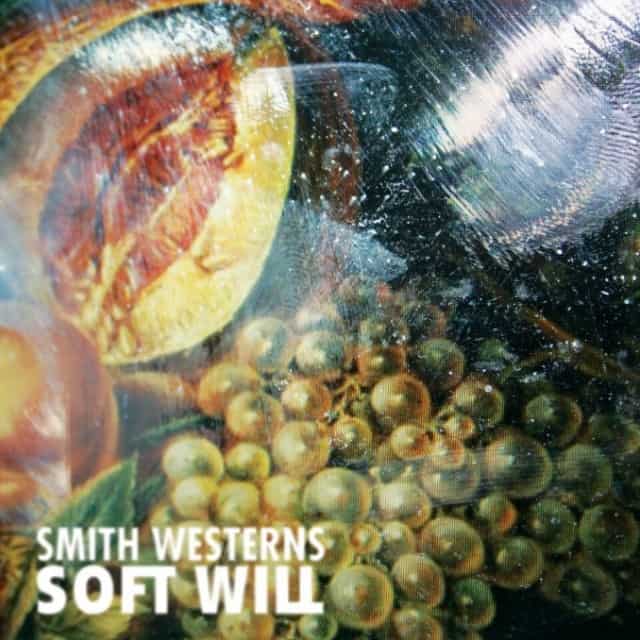 We're halfway through 2013 and from where I'm sitting, one of the most notable stories in indie music this year is the successful artistic evolution of bands whose earliest albums were notably lo-fi affairs. Indeed, Mikal Cronin's MCII and Kurt Vile's Wakin On A Pretty Daze are arguably the year's most assured and engaging albums (they are my favorite anyways). On the same track, Youth Lagoon's Wondrous Bughouse is it's own beautifully weird parallel sonic universe (and another one of the year's best).
Along similar lines, Smith Westerns' third LP represents a notable shift in style for the young Chicago-based band. While their two prior records heavily referenced T. Rex and other early '60s garage rock favorites, their third full length, Soft Will, shares far more in common with plaintively psychedelic groups like Pink Floyd and The Flaming Lips than say Nuggets or Electric Warrior. Stated differently, it's theatrical, flowery and cleanly produced. And whereas their earlier releases were prone to a loosely reckless, swaggering rock n' roll, Soft Will (as the name somewhat implies) is content to wade in mid-tempo grooves and softly swelling melodies.
For example, the album's opener "3am Spiritual" is a simmering, space-rock tinged break-up ballad. Softly shimmering synths bleed across an acoustic guitar-led tune alongside Cullen Omori's smoothly melodic vocals as he sings, "it's easier to think you're dumb / like you were. / It's easier to think you're no fun. / Who would know?" About three-quarters of the way through the melody is abruptly interrupted by a soaring, piano-greased bridge before slowly circling back in to it's original groove. It's hardly a new trick, although it is arguably unique in the context of Smith Westerns' prior catalog.
Likewise, the following track "Idol" is a sparkling clean slice of starry Brit-pop with a smooth, sparkling progression. It's thoughtful but upbeat. Meanwhile, the dramatic and melancholy instrumental "XXII" would feel right at home on Dark Side Of The Moon. It builds slowly with a dirge like groove balanced by a warm, star-lit ambiance. In other words, what you quickly notice about Soft Will is that the Smith Westerns are more restrained and more considerate than ever before.
In comparison, Soft Will isn't quite as successful as MCII, Wakin On A Pretty Daze, or Wondrous Bughouse. Indeed, it's somewhat less self-assured, relatively less adventurous, and (as a result) somewhat less engaging than those records. Nonetheless, it's a perfectly enjoyable summer album. In fact, relative to those other records, it will probably prove to be accessible to a larger audience. After all, it's warm and flowing pop music with little-or-no compromises that still covers new ground for the rising band.
Recorded at Sonic Ranch, a live-in studio situated a "stones throw from the Mexican border," Soft Will is a perfect Musical Pairing for Kasey's recipe for Mexican-Chocolate Fudgesicles. The album is summery, but cool. It's a melodically upbeat ode to sweltering Summer nights and the quiet moments of reflection that come afterwards. These are jams you can either blast poolside or connect with on a late night drive through the countryside with the windows down.
The vinyl edition of Soft Will includes a bonus CD copy of the album. Go grab your copy and then head over to the Kitchen to read Kasey's recipe for Mexican-Chocolate Fudgesicles.