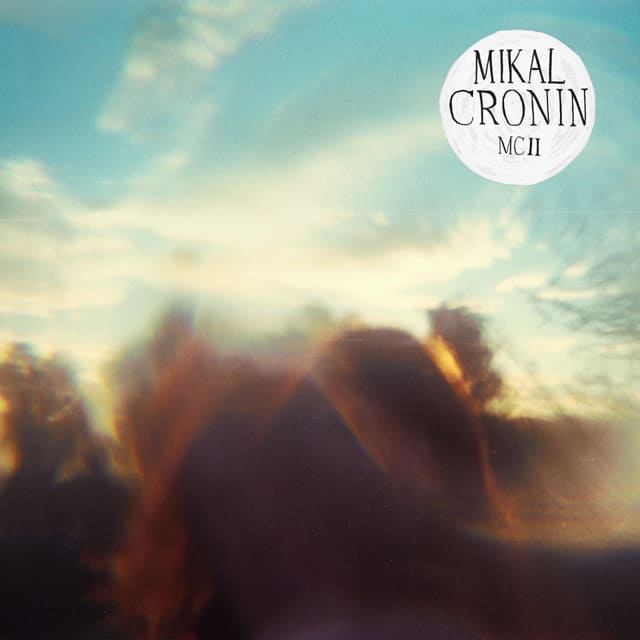 Sometimes I think that we, that is all of us, try a little too hard at life. We get caught up in new technology, the excitement of complexity, and the drive for bigger and better things. But I think that it's often not those things that make us the happiest. Many of my happiest moments are pretty straightforward. Sleeping in on a Sunday morning with my wife. Making my daughter giggle. Listening to a favorite record. Going for a walk on a sunny day. For example, that is why birthdays are so great because it's a day where we allow ourself the time to indulge in the little things that make us happy: sleeping in, ice cream, birthday cake, and time with family and friends.
That is to say, sometimes the simple pleasures in life are the best. This is an idea that Mikal Cronin clearly understands – at least in the context of songwriting. Ater all, in many ways his latest album MCII is a celebration of the simple pleasures in pop music: a good hook, a catchy melody, and a straightforward rhythm. And, just to be clear, that isn't intended as some sort of backhanded compliment. It's intended as high praise. After all, there's a fine line between writing a memorable pop song and an overly saccharine piece of garbage. That's why so few people are able to get it right. It's a hard line to toe. Yet, somehow on MCII Cronin makes it look easy.
Part of what makes Cronin standout is his ability to roughen up an otherwise "respectable" pop song (or, conversely, it may be his ability to clean up an otherwise scruffy garage rocker). In a recent interview with Pitchfork's Evan Minsker, Cronin picked the Beach Boys "Wouldn't It Be Nice" and the Velvet Underground's "Heroine" as two of his favorite songs of all time. In the context of MCII, both choices make perfect sense. Like the Beach Boys, Cronin writes relatable, upbeat pop songs with clean hooks and strong melodies. Like the Velvet Underground, Cronin knows how to make a beautifully noisy racket with a little rock n' roll swagger.
For example, on "See It My Way" the track cracks open with a taut drumroll snap and a jangly acoustic guitar riff. It's a clean and classic melody as smooth as anything you'd have heard on AM radio or VH1 in the 90's. But when the chorus hits Cronin layers on a mountain of fuzzy, electric guitar that belies his garage rock background. It's that balance between dirty rocker and smooth pop jam that gives the song dimension. And although there's a lot to love on this song, my favorite moment is, without a doubt, the decision to drop a screeching, fiery guitar solo into the heart of the tune. It just makes the tune that much more memorable.
And although Cronin effectively walks the fine line between power pop and garage rock on a number of standout tracks ("The Weight," "Shout It Out," "Change," etc.), it's also not a trick that Cronin exclusively relies on throughout the album. Instead, he proves that he's a songwriter capable of tackling many styles. The straight-forward and concise "Don't Let Me Go" features nothing more than Cronin's vocals and an acoustic guitar as he struggles with the loss of a relationship, "Don't let me go / don't let me go / cause I don't want / don't want to know / Is it my fault we could not grow?" Similarly, the laid back and folky vibe on "Peace of Mind" is equally clean and cool. Of course, we've never had any doubt that Mikal Cronin could handle an acoustic jam.
The verdict? MCII is one of the best records this year. It'll definitely compete for my album of the year. It gets my top recommendation.
Like MCII, Kasey's Chocolate Chip Hazelnut Cake is sweet without being overly sugary. It's the type of recipe that's perfect for treating yourself or a loved one to one of life's simple pleasures. Serve up a slice and place MCII on your turntable. You'll be all set.
Score MCII on vinyl. Then head back to the Kitchen to read Kasey's birthday post and recipe for Chocolate Chip Hazelnut Cake.