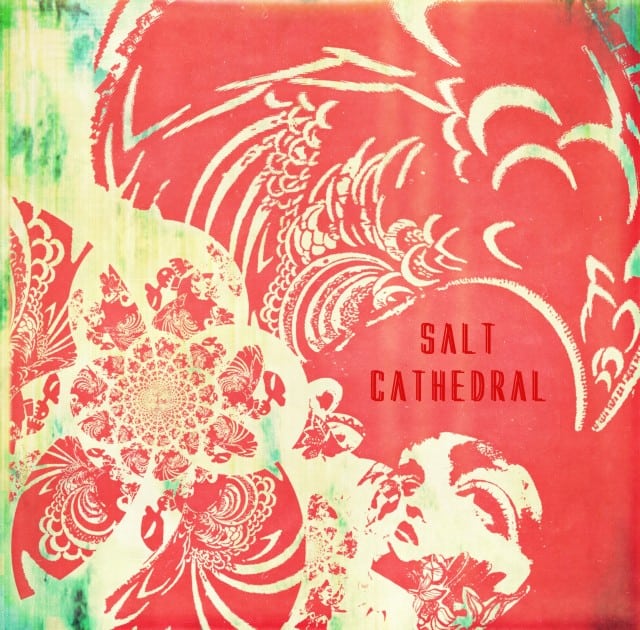 Built less than five miles from the archaeological remains of one of the earliest human settlements in North America, the immense Zipaquirá Cathedral in Colombia is a one-of-a-kind, full sensory experience. What makes this particular cathedral so interesting is that it is chiseled out of a former salt mine, dug 200 meters underground directly into the side of a mountain. Decked out in glowing, multi-colored lights and built almost entirely from salt, the Salt Cathedral, as it's often referred to, is an extravagant, stunningly unique, and lushly textured complex.
Blending elements of math rock, such as angular guitar-led melodies and skittering percussion, with laid-back and flowing rhythms that serve as a foundation for singer Juliana Ronderos' exquisitely lush vocals, Brooklyn-based Salt Cathedral are aptly named. Like their namesake, the band's music is lavishly constructed, strikingly direct, and often almost labyrinth-like in its shifting melodic complexity. Their music is also refreshingly unique, which may, in part, be a result of the almost melting-pot-like nature of the band. After all, members hail from three different nationalities: Ronderos and guitarist Nicolas Losada are both from Colombia; drummer Stefan Bildy is a Canadian; and guitarist Silvio Vega and bassist Tommy Hartman are both from different parts of the U.S. To the degree that the band enjoys a unique perspective thanks to their cultural diversity, their music is proof that it serves them well.
The single's a-side "Take Me To The Sea" opens relatively softly with a twinkling ambiance, a deep and lurching bass line, and a tense, fluttering guitar riff to accompany Ronderos as she sweetly pleads: "come and take me away / come and save me." Again and again the melody shifts as the tune builds in propulsive energy. It's a clear circular pattern, but the track's structure is both fuller and livelier with each pass. By the time the five-piece reach the chorus on the second cycle, the tune is ebullient as Ronderos sings: "Let's go fly away, fly away, fly away, fly away."
The b-side features the brand new, previously unreleased track "Move Along." It unfurls with tight percussion built on clicking drumsticks and tight cymbal taps. An initially restrained, shuffling rhythm sprouts up alongside bright, quick guitar flicks and Ronderos' sweet, melodically circular vocal coos. The jam builds subtly before reaching a swirling, airy climax of frenetic, clattering percussion and chirping guitar. It's absolutely infectious. With songs that are this good it's clear that Salt Cathedral are going to quickly attract an avid following and heaps of critical praise. Trust me, this is a band to watch.
As always, it's a limited-edition, hand-numbered pressing. This time we did 375 copies on white vinyl alongside a special edition of 85 copies on "sun yellow" vinyl for gold club members. We have less than 15 copies before we're sold out. Subscribe to the Pairings Box to get one before they're gone.