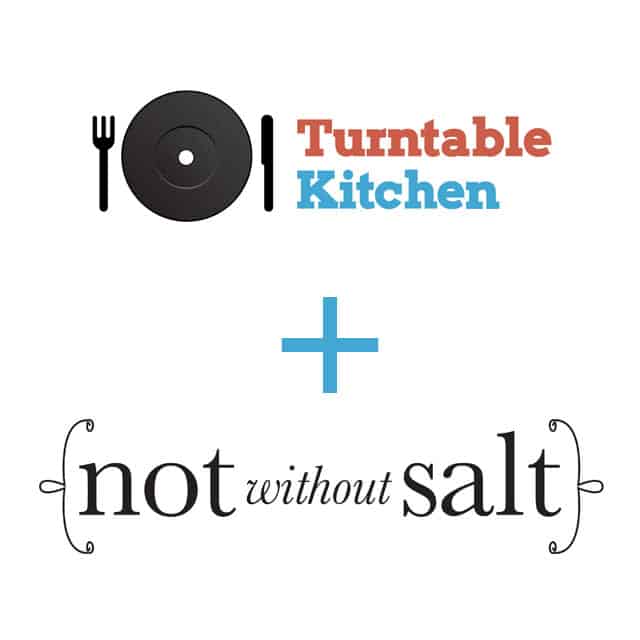 Ashley Rodriquez is one of the loveliest people in the blogosphere and I've had the pleasure of getting to know her both online and in-person. She's a mother of three (who knows how she does it!), a beautiful writer, and a skilled photographer. Whenever she has a new post up on her site, Not Without Salt, I'm always in awe — of her creative flavor combinations, the images she captures, and the accompanying words. I find that few food writers have it all: the ability to convey relatable stories, come up with inspired recipes, and capture beautiful photos of them. Ashley is one of those people that does, and I'm so honored that she contributed the recipes in our April Pairings Box collection.
I'll keep the details a secret, as we always do, until subscribers start receiving their boxes (in mid April) but I will tell you that the vegetarian-friendly recipes are nothing short of drool-worthy. I'm also pretty stoked about next month's Premium Ingredient, which was Ashley's selection as well.
We're now accepting new subscribers beginning with the April Pairings Box. Quantities are, as usual, limited, so hop on over and subscribe today (USA, Canada, International). As a reminder, we do ship all over the world.
For more information about the Pairings Box and how we work, check out the Pairings Box page and FAQ.