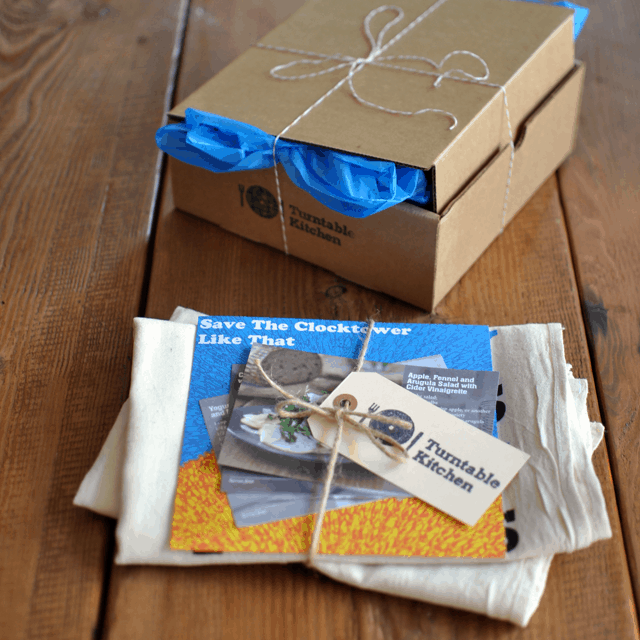 A quick heads up to all who are interested in subscribing to the Pairings Box: we are currently SOLD OUT of the December Pairings Box. But, don't despair!
If you'd like to subscribe to the Pairings Box:
Check back on December 15th; that's when we'll be opening up subscriptions, beginning with the January Pairings Box. The Pairings Box page will be updated and we'll make an announcement on our Facebook page.
If you'd like to gift a Pairings Box subscription, you still can!
Visit the TK Market, where you can purchase a special Holiday Gift Bundle (something to put under the tree now, and a note letting them know the January Pairings Box will be on its way soon), a 1 month or 3 month gift subscription that will kick off in January, and other gift-worthy products, including t-shirt and tea towel bundles!
Please note that we are a very small operation. Take a look at our FAQ. If you still have questions, please don't hesitate to email matthew (at) turntablekitchen (dot) com.