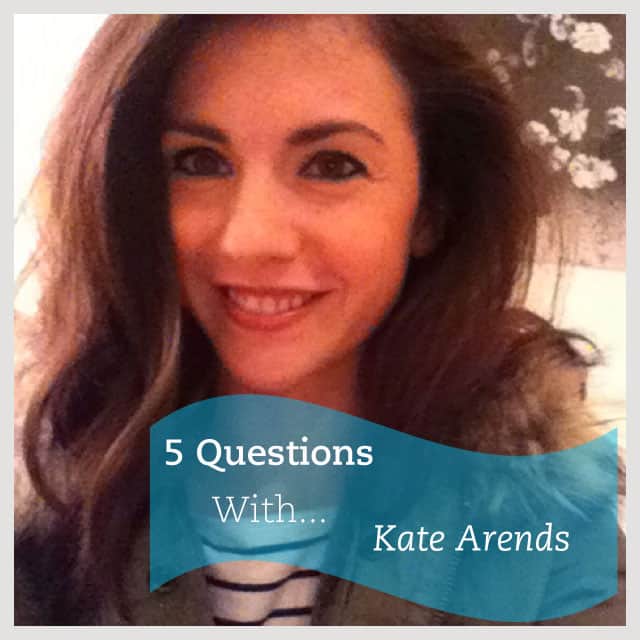 You know your friend who always has the best glasses/ lipstick / jeans /shoes and, to boot, also knows about the coolest bands before you? Not to mention, she's the friend that has an incredible eye for furniture, art, and follows all these awesome Tumblrs that you never knew about? This friend, if she had a blog, would be Kate Arends, the woman behind the delightful Wit + Delight. I've been reading — and loving — the site for some time now and I'm so excited to have Kate join us for today's '5 Questions With…' I have a feeling that if we lived in the same city, I'd have a serious girl crush on her (I already do and I only know her through the interwebs!) and want to hang out with her all the time. She makes mixtapes, she cooks, and she'll even tell you how you can throw yourself a pity party (when you need one, and we all know sometimes you just need one). She's full of endless inspiration both on her blog, Tumblr, as well as on Pinterest. It's so lovely to have you here today, Kate! Happy weekend to all.
What is your ideal food/music Pairing?

It depends on my mood, but after a long day at work, I want to listen to jazz when I'm slicing and dicing. I usually cook with whatever I've got in the kitchen, so there's lots of improvising. It's a natural fit, I guess! My favorites include Hoagy Carmichael, Bunny Bergan, Benny Goodman, Harry James & Billie Holiday.
What is your favorite musical discovery of 2012?

Oh, this is hard, considering we're only two months in. I'm really into synth-pop & electronic stuff — especially Yelle's Safari Disco Club Remixes & Labyrinth Ear's new EP Apparitions.
What is your favorite food discovery of 2012 (restaurant, ingredient, website, farmer's market?

Not a new discovery, but 2012 as been all about the egg for me. I'm really into putting a perfectly fried egg on almost everything. Seriously.
Name 5 can't-live-without food or music-related items (physical items, digital apps, etc.)

Avocado, iPhone, Soundcloud, lemons, and prosciutto.
What is your music listening setup?