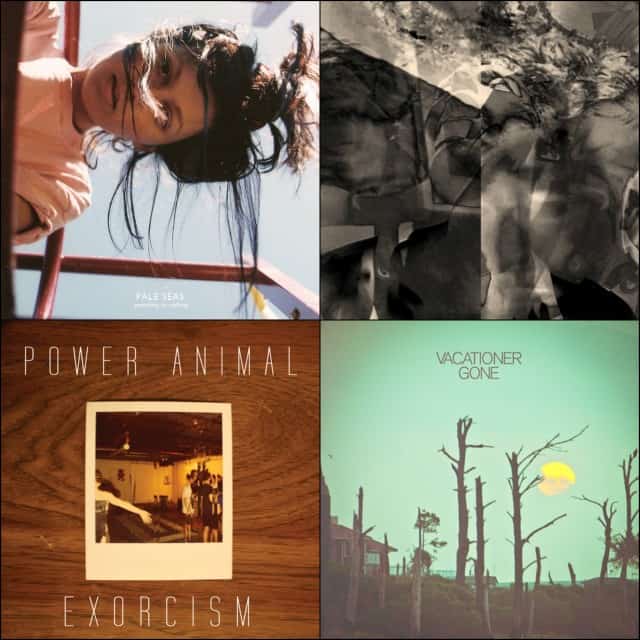 Today's Single Serving mini-mix features four tracks of thoughtfully experimental pop that are perfect for a groggy morning cup of coffee or for cooling off with the windows down on a night drive through the country.
Pale Seas – Something Or Nothing
Pale Seas are a Southampton born–London based five piece that churn out beautifully sleepy chamber pop tunes. Single "Something Or Nothing" sparkles with a quiet grandeur that speaks to the elegance of subtle arrangements and thoughtful songwriting. Pre-order the 7″ single from their website.

Gabriel Bruce – Sleep Paralysis
I can't imagine anyone will be surprised by how much I love this track. I love deep baritone vocals. With it's slow-momentum, chilly ambiance, and cathedral-like spaciousness "Sleep Paralysis" by Gabriel Bruce lends new meaning to the word "haunting."  This may be one of the best new tracks you'll hear this month. Thanks to Transparent for shining a light on this one. I hope they decide to start blogging again soon.

Power Animal – Exorcism
Power Animal is the project of Philadelphia-based experimental pop songwriter Keith Hampson. His latest EP is titled Exorcism and it was recorded in Hampson's bedroom while he was recovering from illness. It's a swelling, shuffling pastiche of intriguing tones and rhythms all carefully sewn-together into tightly composed pop jams. This delicious bite is available from our friends at Crash Symbols for a mere $5 on limited-edition of 100 cassette or digitally (with $2 from every sale going to charity). You can buy it or stream it from Bandcamp (do the right thing and buy this one).

Vacationer – Trip
Vacationer debuted their first single nearly a year ago, but went mostly silent thereafter. They are back, and their debut is available for pre-order from Topspin including a package that includes maps, rolling papers and an "herb grinder." To celebrate the release they've also created a pretty nifty website that lets you select a city to visit via video. Naturally, the site soundtracks your travels with music by Vacationer.