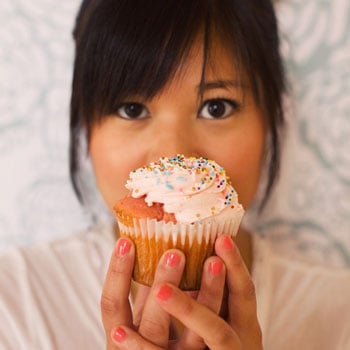 Whenever I click over to Joy's blog (virtually every day), I find myself unable to peel my eyes away. She makes everything look absolutely beautiful…clothes to food, bikes to flowers. I'm always amazed at the creative way she puts together her collages (check out her Fall giveaway). Want. Big time. She has a keen eye for design, clothes, home decor, fun, and food. Spend a little time on oh joy eats and you'll be drooling even if you've just eaten a HUGE meal. Joy was kind enough to stop by Turntable Kitchen and share some of her recent tasty finds. Need more daily inspiration from Joy? She posts tons of awesome finds on Pinterest — a site I'm totally obsessed with (come join the fun!)
Name: Joy Cho from Oh Joy!, designer & blogger
Website: www.ohjoy.blogs.com
What's the single tastiest thing you've eaten this month?
Oh, that's a tough one! I'd say if I have to pick, the Shrimp Toast from Son of a Gun restaurant here in LA is pretty amazing.
What has been your favorite discovery this month (food/music)?
My friend Bonnie took me to Patisserie Chantilly in Torrance. The Japanese make the most beautiful French desserts and these were out of this world!
The first concert I ever went to was…It was…
Boyz II Men (way back in the day!). It was dope.
I carry my groceries in…
Baggu Bags

What is the best sweet and salty combination?
Korean fried chicken (salty, sweet, spicy, AND fried) or for a dessert…chocolate covered potato chips!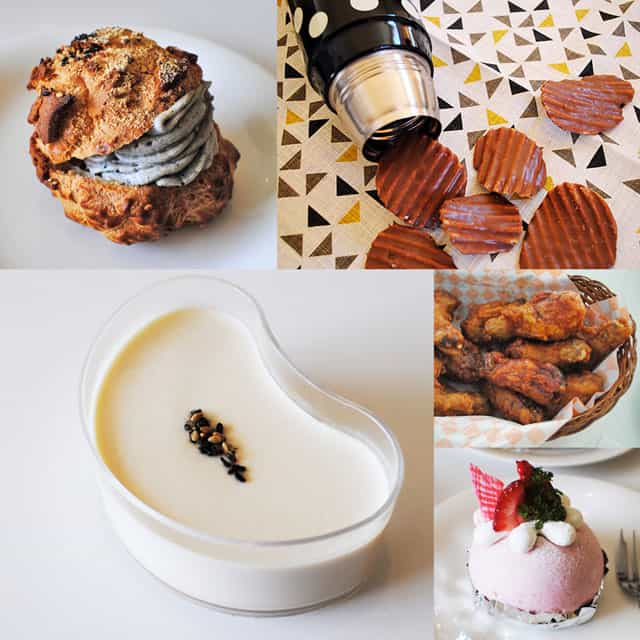 Above: desserts from Patisserie Chantilly, Korean Fried Chicken and Chocolate Covered Potato Chips (all pics by Joy)
*Photo of Joy by Bonnie Tsang