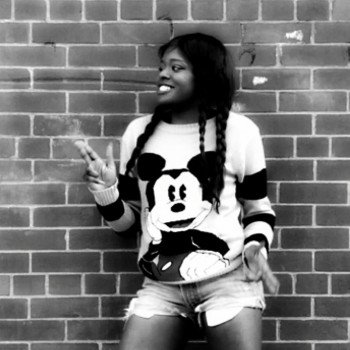 Interesting fact. Area code 212 (for the borough of Manhattan) is one of the first area codes from back when they were first assigned back in 1947. The number was given to NYC because it could be dialed the fastest with a rotary phone.  According to Wikipedia: "At the time, 0 and 1 were not allowed as the first digit, the second digit was either 0 or 1, and the third digit could not be the same as the second digit." It's also the title for a ridiculously awesome (and lyrically NSFW) track by Manhattan-based rapper Azealia Banks. Seriously, this jam will get stuck in your head. She has a mixtape coming soon and I think it's going to be big. Big thanks to my bro Angela Watercutter at Wired's Underwire for this one.
Azealia Banks – 212
Azealia Banks – Runnin'
Visit her website for updates.