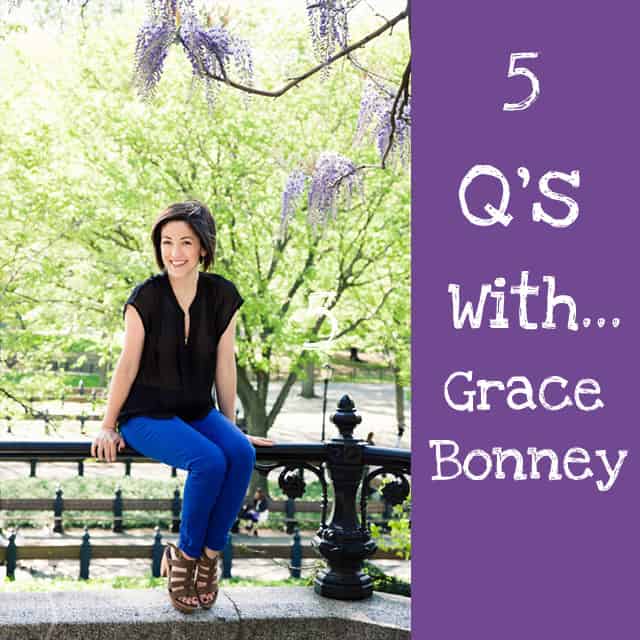 Design*Sponge was one of the first blogs that I started reading on a regular basis that made me go, 'Wow' literally every time I'd check in. For someone who used to be super crafty (I did have a handmade Indian beading machine and made candles from scratch), I sure have fallen off the creative wagon. These days, the things I handmake are all edible. But the beauty of Design*Sponge, the site that Grace created in 2004, is that it can inspire anyone — design-oriented or not — to want create a space that is beautiful and completely your own. D*S's Sneak Peeks into homes makes me feel like a kid in a dollhouse and the site's 'In the Kitchen With' has featured some of my all-time favorite food bloggers, writers, fashion icons and authors. Beyond showcasing beautiful photos and recipes, the site provides entertaining ideas alongside DYI suggestions for prettying up something ordinary. Recently redesigned, Design*Sponge is, frankly, one of the coolest websites out there. As the visionary behind it, Grace not only has a keen eye for design, but is also an extremely well-spoken proponent for female entreneurship  and the value of supporting the community around you and helping each other accomplish great things. Thank you so much for chatting with us, Grace! Oh, and I can't wait for your book (read more and watch the trailer on the D*S site). 
Name: Grace Bonney
Location: Based in Brooklyn, NY but working from Portland, OR this summer
What's your favorite foodie travel destination? Typically I'd say Los Angeles or San Francisco because that's where I've had the most mind-blowing Mexican food in my life. But spending time in Portland this summer has made me pretty partial to the food scene here. There are such great restaurants popping up left and right, without the pretension that typically comes with places like that in NYC. (Though I love, support and miss my local Brooklyn haunts a great deal).
Your favorite food memory of 2011? Dinner at Per Se in February. I don't typically eat meals like that (in terms of size, quality or cost) but we were welcoming our very first full-time time member and surprised her with a meal there. Needless to say, the food was delicious and they treated us really well. We got to visit their kitchen (which is immaculately clean) and I was speechless. Thomas Keller's commitment to quality is endlessly inspiring to me.
Your best musical discovery of 2011? Oh man, there have been so many. But seeing Wild Flag perform this spring felt like the sort of musical palate cleanser I'd been waiting for for years. I miss loud rock and roll, and a lot of the sad-hipster music on the radio these days just bums me out. So seeing those girls kill it on stage was exactly what I needed this year.
The first concert I ever went to was ______. It was ___________. New Kids on the Block sometime in the late 80s or early 90s. I was really young and recovering from pneumonia. But I went and loved every second of it.
My first real (non-parent) concert was Juliana Hatfield at the Boathouse in Norfolk. I miss that venue to this day — it was on a barge in the water and you could escape the sweaty crowd by walking out to the rail and cooling off with the breeze from the water.
How do you listen to music? My current music setup in PDX, below.
*image above via Design*Sponge