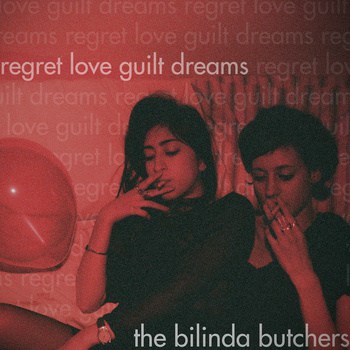 Fresh off the foggy-streets of San Francisco and direct to your headphones, I'm happy to introduce you to The Bay Area's The Bilinda Butchers.  By blending glittery synths with crisp, summery guitar riffs, the duo of Adam and Michal make feel good anthems that blissfully couple the best elements of lo-fi indie-pop with the shimmering, neon-tinged nostalgia of chillwave.  The results are irresistible, upbeat and some of the best new pop I've found in some time.  Their latest EP, Regret Love Guilt Dreams, is a highly recommended download.
The Bilinda Butchers – All My Friends
The Bilinda Butchers – Careless Teens
Get the album for "name your price" from Bandcamp.