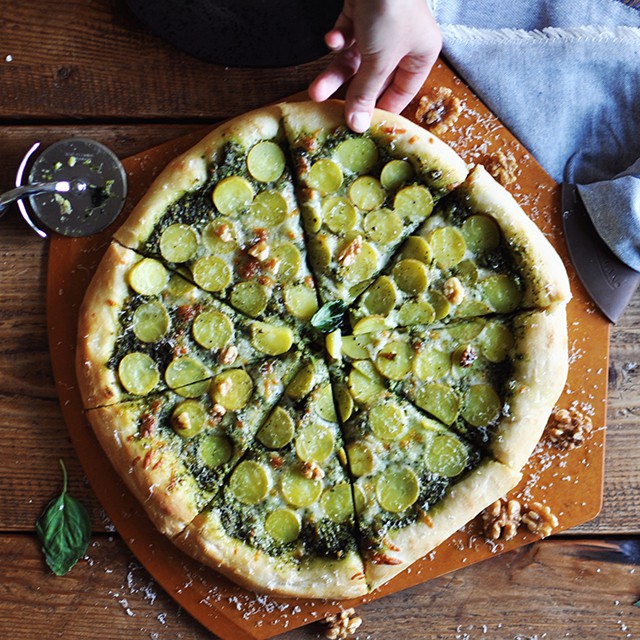 This is a sponsored post in partnership with the California Walnut Board.  All words and opinions are our own. Thank you for supporting the brands that help us do what we do!
I was in San Francisco last week for a whirlwind 36-ish hour work trip. I am always eager for an opportunity to visit 'my city' but last week felt especially cathartic; I could hardly sleep in my hotel room. It was a work trip, and I barely spent any real time in the places I hold most dear to my heart but just hearing the sounds and smelling the smells (both good and bad, ha!) made me feel like I had briefly slipped back into a simpler time, away from the news.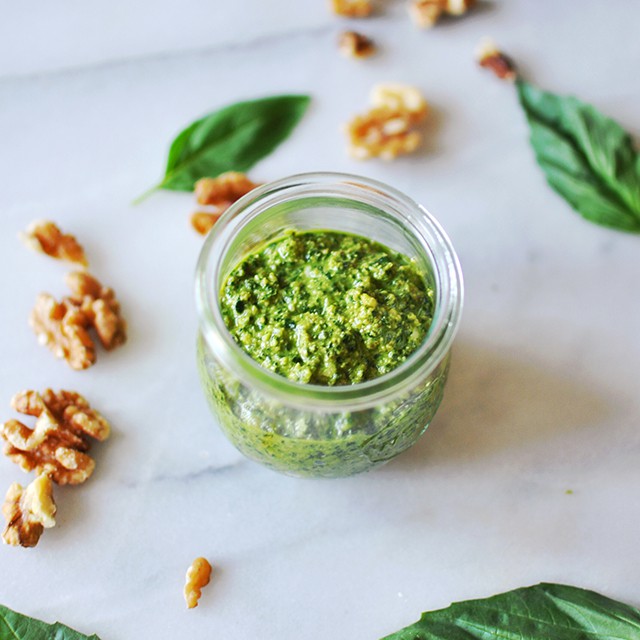 As much as I remember complaining about city life — and particularly, San Francisco life (The parking! The traffic! The cost of housing!) — I couldn't help but enjoy every second I spent there. I walked past the tents and the homeless, I stuffed my face at Tartine Manufactury, I got to Blue Bottle early enough to enjoy breakfast, and I sat on a bench in 50 degree weather, letting the sun warm my face while I ate my soft serve ice cream as slowly as I possibly could. I was impossibly happy to just be alone, with this flawed beauty of a place.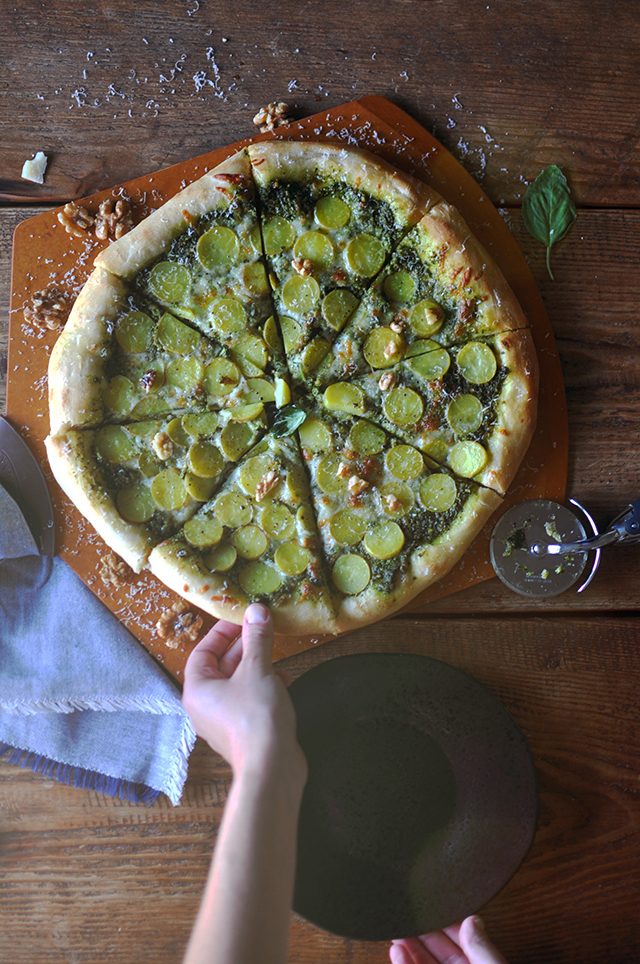 She was so good to me for so many years, and it felt like she hugged me upon my return and stroked my hair and told me, "We're gonna be all right, kid."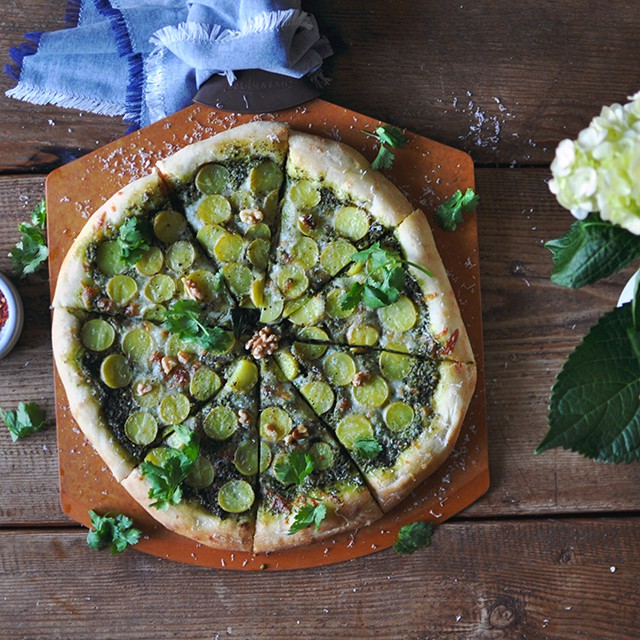 Comfort is about all I can handle these days. Between the news and the winter, I turn to food to remind me that I am fortunate. We are warm in our home, nourished by the spoils of our earth. It is not summer, so the beauty lies buried deep below the ground: the root vegetables, the potatoes. They are not beautiful but oh-so-nourishing for our bodies and our souls.
Pizza is as comforting as comfort gets and beyond anything, it is forgiving.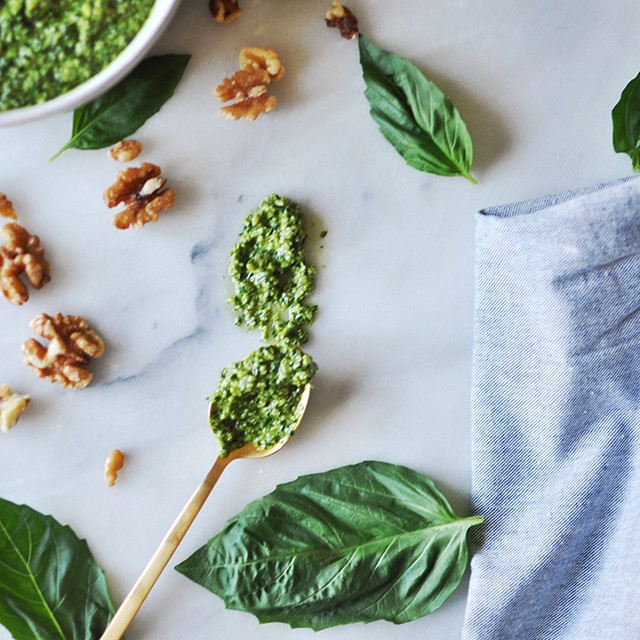 Sometimes, I put in the extra effort to make a homemade crust. But when the evening feels like it's getting away from me and all I want to do is EAT, I grab a pre-made dough from Trader Joe's and slather it with whatever goodness I find in the pantry and fridge. I love the freshness of pesto, especially on a dreary winter day: it comes together beautifully, freezes well, and breathes new life into dough (pizza, pasta, and more). Rich, oily, and bright, it is a reminder that these days are still full, and we have much to be thankful for.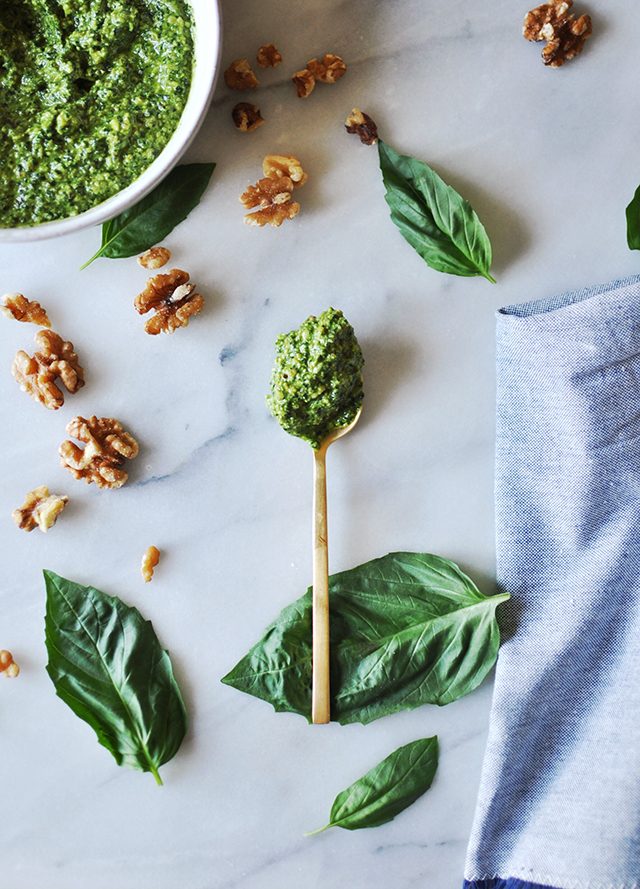 Walnut Pesto & Potato Pizza

For the walnut pesto:
2 cups of packed basil leaves
1/2 cup of walnuts
1/3 cup of olive oil
1/3 cup of Parmesan cheese
salt and pepper
2 cloves of garlic, minced
pinch of red pepper flakes
For the pizza:
1 ball of your favorite pizza dough (store-bought or homemade)
flour (for stretching out the dough)
3/4 cup of shredded mozzarella cheese
1 cup of small potatoes, sliced about 1/2 inch thick
salt and freshly ground pepper
olive oil
1. To make the walnut pesto, combine all of the ingredients in a food processor and whiz until smooth and creamy. You may add a teaspoon or two of olive oil, if needed, to get to the consistency you desire. Set aside.
2. Place a pizza stone or rimless baking sheet on the lowest rack of the oven and heat your oven to 500 degrees F.
3. Place the ball of dough on a floured sheet of parchment paper. Use your fingers to stretch it out to a 10 inch diameter. Work from the center and be careful not to rip it. The center should be relatively thin–leave a 1 inch border of slightly thicker, puffier crust.
4. Cover the dough with a towel and allow it to rest for 15 minutes.
5. Meanwhile, bring a small pot of salted water to a boil. Add the potatoes and boil for about 3 minutes (they should be easily pierced with a fork but not falling apart). Drain and set aside.
7. Brush the dough all over with olive oil.
8. Spread the pesto over the dough (you'll have some leftover: place in the fridge or freeze it and toss with pasta!). Sprinkle generously with mozzarella and arrange the potato slices over the cheese.
9. Transfer the pizza (on top of the parchment paper) to the pizza stone and bake for about 10 – 14 minutes (until the crust is puffy and nicely browned).
10. Carefully transfer the pizza from the oven to a cutting board. Season with salt and freshly ground pepper, top with a few fresh basil leaves and serve alongside some shredded Parmesan cheese and red pepper flakes.
This is a sponsored post in partnership with the California Walnut Board.  All words and opinions are our own. Thank you for supporting the brands that help us do what we do!