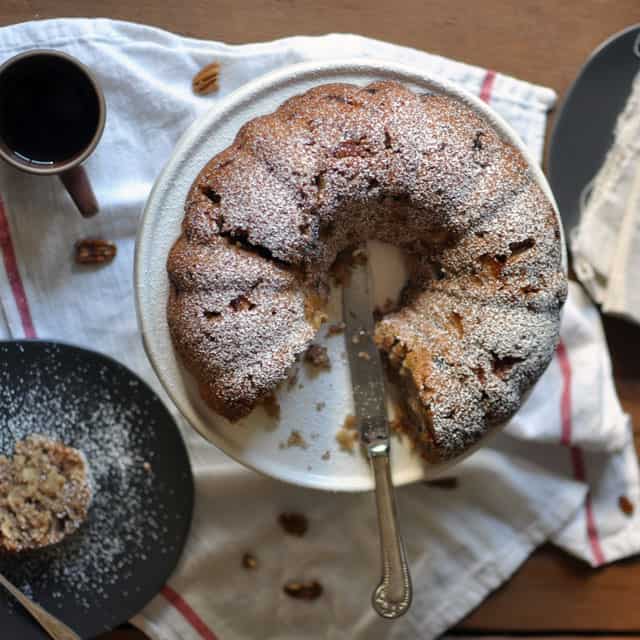 At some point in your life, I'm sure you've found yourself wanting something to last forever, however long that felt at the time. In high school, it was the night of my senior prom, when a bunch of friends and I sat atop a hill overlooking Silicon Valley after an epic night of eating, singing and dancing on a boat in the San Francisco Bay. All the twinkling lights and dark shadows and crevices and cars. Just us and some alcoholic beverages (oops) and the last hurrah before we all went off to college. It felt like the end of time and I remember watching the sun begin to rise and thinking, "I want this to last forever."
The night of my wedding, I thought I would burst with happiness and awe and the purest feeling of love not just for my new husband, but for the people who have stood by me, reveled in my joy, and pushed me to be a better human being. It was better than any single night I had ever imagined. Every time the DJ suggested the last song of the night was approaching I kept thinking, "No! No! No! But I want THIS to last forever." I had a hard time going to sleep, knowing that the next morning would confirm that no night can last forever.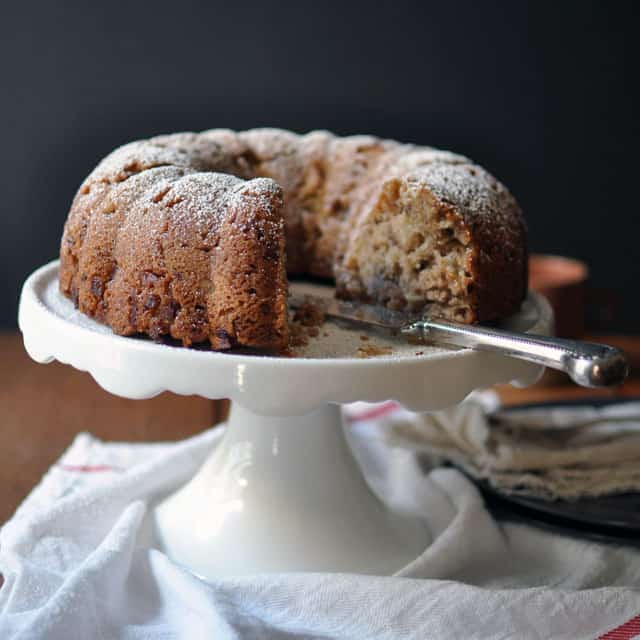 In a way, I wanted our family as a twosome to last forever. Not because I wasn't the type to want children and grow our little unit but because life over the past few years has been that good. Matt and I had been married for two and a half years before I got pregnant and although we had discussed the topic of children and even went back and forth about when we'd actually start trying, a little voice inside of me kept protesting, "But I want this to last forever." I'd gotten comfortable. I began to believe that 'forever' was a possibility and it was something I actually wanted.
The thing is, to enjoy new life experiences, push ourselves outside of our comfort zones, find wisdom, love, courage, friendship, and fulfillment in your life's work, forever just isn't something to strive for, at least not in its static form. As people, we inevitably grow (and outgrow), change, and learn. As my friend Sara aptly described in a beautifully-written post on her blog, fear holds us back from taking risks but those risks and our changing circumstances are often what make the next stage better than the last. The forever we want today may not be the forever we want tomorrow.
I have faith that my relationships with the most important people in my life, especially with my husband, will last forever, but it's a different type of forever than I used to dream of (and may still occasionally long for). It's a flexible version of forever, the kind that bends and mends and stretches. The kind that accepts the old and the new, the kind that is open-minded and both enveloping and freeing.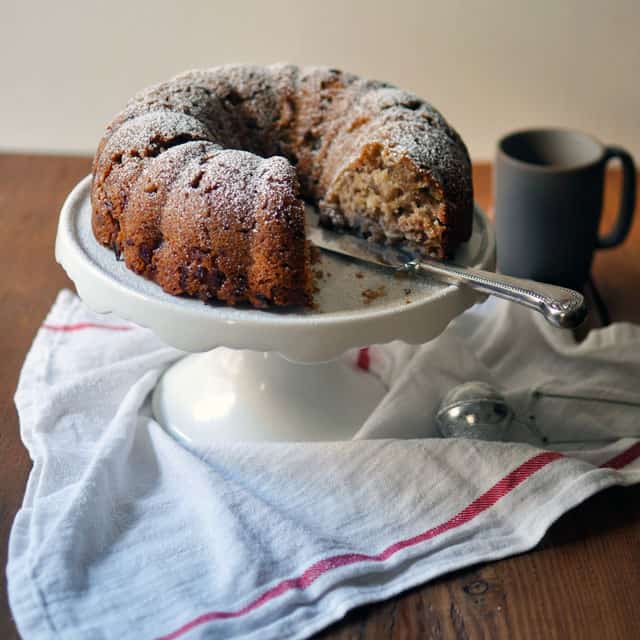 A part of me always wants the cakes and cookies I bake to last forever. Perhaps that is why I have a hard time stopping at just one cookie or a slice of cake. I usually let myself have a second helping, and I enjoy it tremendously, as I did with this incredibly moist apple bundt cake. But by day three, I usually come to the realization that my creativity and my waistline will thank me if I move on to the next (or just indulge in a few squares of my favorite dark chocolate instead).
I know our life as a family of two is about to come to a halt, but as much as I've enjoyed this strange time of long walks and leisurely cooking and lounging and quiet (I'll tell you: waiting for baby is weird), I don't want it to last forever. And even though some people are quick to remind me (educate me?) that I'll never sleep again, never cook again, never dress up again, I know that my version of what's next is certainly not forever, and will be shaped by what I want this life to be.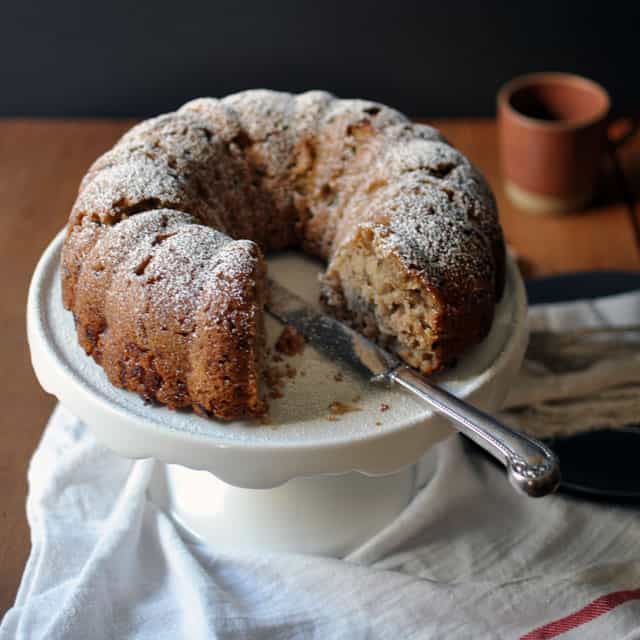 Delores's Apple Cake (Southern Apple and Pecan Cake)
adapted slightly from Southern Comfort
My mom is famous for her apple cake, a version of which I adapted for a recipe collection in one of our very early Pairings Boxes. For this reason, I rarely make apple cakes using any other recipe. However, this cake jumped out at me: the combination of finely diced apples and pecans sounded divine. And boy was this cake. It is just as good on day two and day three, if it lasts that long, that is. I say: enjoy it while it lasts and savor every last bite.
2 teaspoons of pure vanilla extract
2 large eggs, beaten
1 1/2 cups of vegetable oil
juice from 1/2 lemon
1 teaspoon of salt
1 teaspoon of ground cinnamon*
1 1/4 teaspoon of baking soda
3 cups of all-purpose flour (I used a mixture of all-purpose and whole wheat pastry flour)
3 green apples, cored, peeled and cut into 1/8-inch cubes (approximately 3 cups)
1 1/2 cups of sugar**
1 1/2 cups of pecans***, toasted and roughly chopped
confectioners' sugar, for garnish
* I eyeballed and probably ended up using close to 1 1/2 teaspoons of Saigon Cinnamon.
** The original recipe calls for 2 cups of sugar which I find to be unnecessary. I used 1 1/2 though I imagine even 1 cup of sugar would be plenty.
*** I intentionally chopped my pecans somewhat unevenly. Some pieces were a bit larger while others were very fine. I appreciated this in the cake, which was super moist and tender, but had a nice toothsomeness to it.
1. Preheat your oven to 350 degrees F and generously butter and flour every crevice of a bundt pan.
2. Add the vanilla, eggs, oil and lemon juice to a large bowl and whisk well. Whisk in the salt, cinnamon and sugar.
3. In another bowl, combine the flour and baking soda. Whisk it into the oil mixture.
4. Add the apple pieces and pecans, stirring with a spatula until thoroughly incorporated. Your batter will be VERY thick (your arms may get sore from stirring!).
5. Use a silicone spatula to transfer the batter to your prepared bundt pan, spreading it evenly.
6. Bake for about 1 hour and 15 minutes (or until a toothpick inserted into the center comes out clean). Let the cake rest for about 10 minutes before turning it out onto a plate or cake stand. Sprinkle with confectioners' sugar just prior to serving.
Musical Pairings – Mac DeMarco – 2 + Delores's Apple Cake (Southern Apple and Pecan Cake)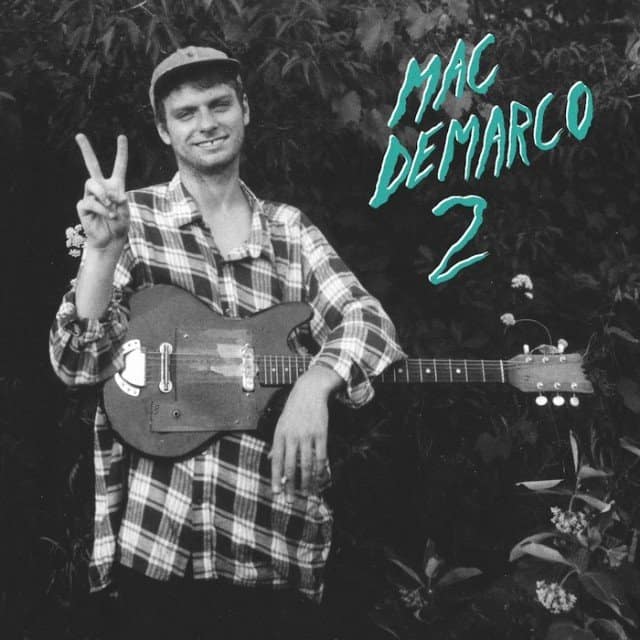 More on the Turntable.