Here's how every story starts: the right timing. Sometimes, you want something to happen so badly, when it doesn't, it feels like the universe is working against you. But the real reason things don't work out? Timing. It's everything. It's the reason some of us find our dream job when we're 22 and some of us find it when we're 55. It's the reason some of us have our first kiss when we're 12 and some of us have it when we're 17 (or 23).
Some days, life feels like a race against time: the alarm clock, the traffic pattern, the train schedule, meeting schedule, dinner reservation, phone date, interview, doctor's appointment, etc. etc. One thing could be off-schedule, and everything else gets thrown out of wack. And other days, things just all fall into place.
When I made this pasta a few weeks ago, time was not on my side. Nearly everything seemed to go wrong. My pasta roller was off-kilter and every time I would roll the dough through, it would make the sound of a screaming baby. It was so loud, I had to wear earplugs, as I fed sheets of dough through, hoping my neighbors didn't think I was delivering a child. I added too much flour to my usual pasta dough, causing it to be ridiculously difficult to knead. I was in a rush to finish the pasta in order to make it to dinner with a friend and at some point I thought to myself: "This s**t better be worth it." I don't normally curse on the site, but I'm just being real here: it's what I said to myself, as I was covered in sweat from all of that kneading. In any case. I formed my raviolis, FINALLY, froze them, took a shower and left the house.
The next day, I cooked the pasta, topped with a serious drizzle of browned poppy seed butter and I was speechless. The beet filling, so delicate, yet assertively punctuated by blue cheese, was out of this world. The poppy seeds added a unique nuttiness to the browned butter sauce. From a presentation perspective, this pasta has a striking appearance: bright red color peeks through the thin pasta for an unexpected 'wow' factor. All of the factors seemed to work against me and yet, this was still some of the best darn pasta I had ever tried. It was gone so fast, I barely even had time to take pictures (I stole a few pickled red onion rings and pine nuts that my friend Lindsey brought over for the plating). What does this experience teach me? That you can let things happen to you, but sometimes, against all odds, you can make things happen…even when timing is not on your side.
For you, I have a few recommendations to make this experience better than mine:
a. Don't freak out when your pasta dough is not coming together. If it is too dry, add a little bit of water (very little at a time). If it is too wet, add a little bit more flour.
b. Wear gloves when you peel your beets so that your hands don't get stained.
c. Oil your pasta rollers with mineral oil when they start making hideous screeching sounds.
d. Give yourself several hours to work. Cancel all other appointments/engagements.
c. Invite a friend: sealing raviolis one by one is tedious. It's much more fun (and faster) when you have a friend to help you out.
Once you have mastered the above, prepare to be blown away.
Beet Ravioli with Poppy Seed Brown Butter
adapted from Bon Appétit
*makes enough for 6, as an appetizer or side dish (4 as a meal)
3 medium red beets
1/2 cup of fresh ricotta cheese (preferably whole-milk)
3 – 4 tablespoons of crumbled blue cheese (more or less, depending on how much you like blue cheese and how assertive you want this flavor to be)
2 tablespoons of breadcrumbs
1 1/4 pounds of fresh pasta sheets (I use this recipe, using 3 1/2 cups of all-purpose flour)
freshly ground pepper, to taste
1/2 – 1 teaspoon of lemon zest (optional)
salt, to taste
For the brown butter:
1 stick of unsalted butter
1 tablespoon poppy seeds
Parmesan cheese, to serve
1. Preheat your oven to 400 degrees F. Prick the beets a few times with a fork and wrap them individually in foil. Place them on a baking sheet and roast for about an hour (until a fork can easily be inserted into them). Remove them from the foil and allow them to cool before peeling them.
2. Use a box grater to grate the beets finely. Combine the grated beets, ricotta, lemon zest (if using) and blue cheese in a medium bowl. Mix in the breadcrumbs and season with fresh pepper and salt, to taste.
3. Once you have rolled out your pasta sheets, cut out approximately 3-inch round circles in them using a biscuit cutter. Scoop about a teaspoon or two of filling into the center of each round (don't overfill). Fold the round in half, sealing the raviolis by dipping your fingers in clean water and pressing the edges together. As you work, keep the remaining dough covered with plastic so that it does not dry out.
4. Place the sealed raviolis on a tea towel sprinkled with flour.
5. Transfer the prepared raviolis to a baking sheet and place it in the freezer for several hours before transferring them to a freezer bag.
6. To make the poppy seed brown butter, melt the butter over medium heat in a non-stick skillet. Add the poppy seeds, stirring for several minutes, until the butter begins to lightly brown and give off a warm, nutty aroma. Pour the butter into a bowl and keep warm.
7. Cook the raviolis: bring a large pot of salted water to a boil. Add in the frozen raviolis and cook for about 8 minutes (or until the raviolis are floating and cooked through). Transfer to a serving platter using a slotted spoon.
8. Serve the raviolis topped with the poppy seed brown butter and Parmesan cheese, to taste.
Musical Pairings: Motel Beds – Sunfried Dreams + Beet Ravioli with Poppy Seed Brown Butter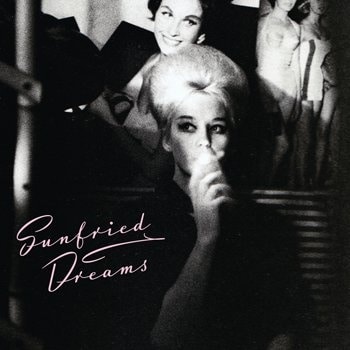 This is just 1/2 of the fun. Head to the Turntable for the Pairing!