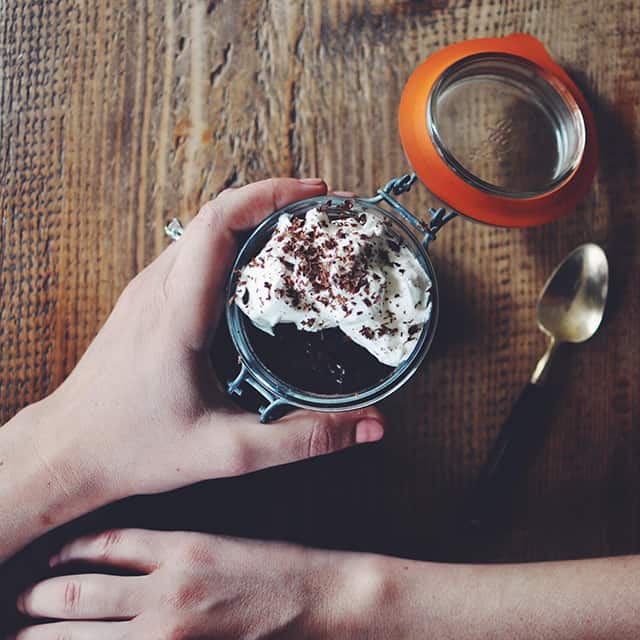 My first Christmas in America was a confusing one at best. Coming from Russia (by way of Israel) where we had a New Year's tree and a fellow named 'Ded Moroz' to celebrate with, I wasn't sure who this Santa character was and why his lady sidekick was a grandma wearing a sweater and not a beautiful princess like Snegurochka.
I learned to accept that in my adopted country, people wore sequined red sweaters for the holidays, mailed cards with baby pictures out to all acquaintances (including their dentist), and asked Santa for what they wanted directly. Why beat around the bush? And the man delivered! I liked this place from the get-go.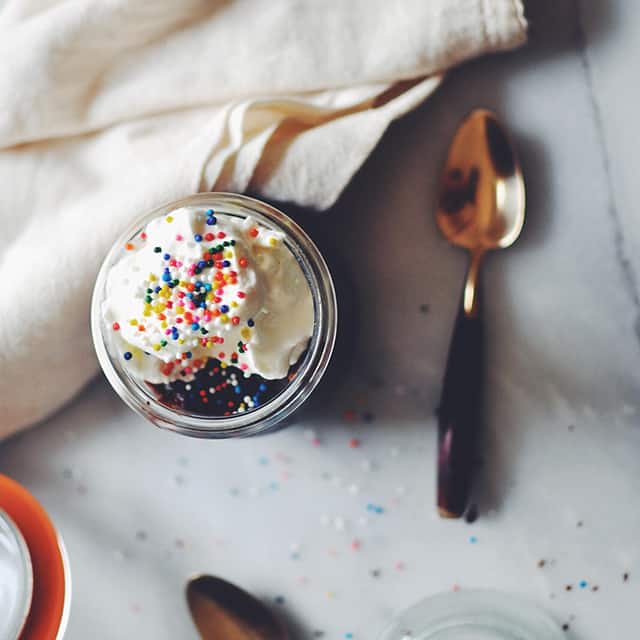 At school, we crafted cards and foil ornaments for our mothers and wished each other a Merry Christmas (this was well before folks started freaking out about the implications of wishing someone a Merry Christmas vs. a happy-holiday-you-celebrate!) but at home, I continued to celebrate our pagan New Year's. As I got older, I started associating Christmas with other traditions that had nothing to do with church, Jesus, or Santa Claus: ski trips with my family, brunch at friends' houses, high school reunions during college years, girlfriend get togethers for Starbucks holiday drinks. I began to look forward to both Christmas and New Year's for their own unique offerings. But soon, they began to blend together for me. The month of December started to feel like a long celebration of family, friends, and — later in life — a boozy, indulgent good time.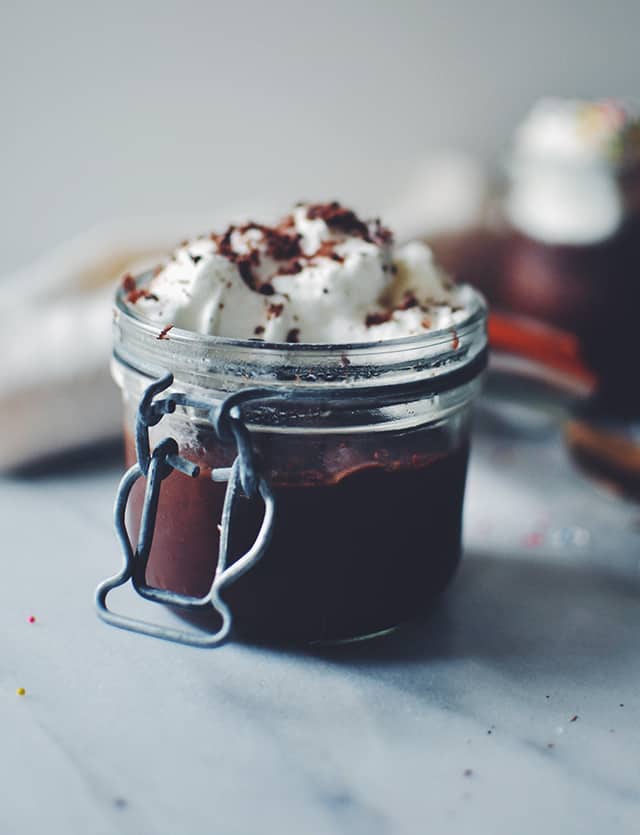 I'd always sort of hoped that one day my kids would get to enjoy my New Year's and Christmas, and as it turned out, now they do. I still find myself a bit at a loss as to how to describe the difference between the two occasions, especially while Neko is so young, but nevertheless, what I love most about this time of year is the feeling of anticipation and excitement in the air.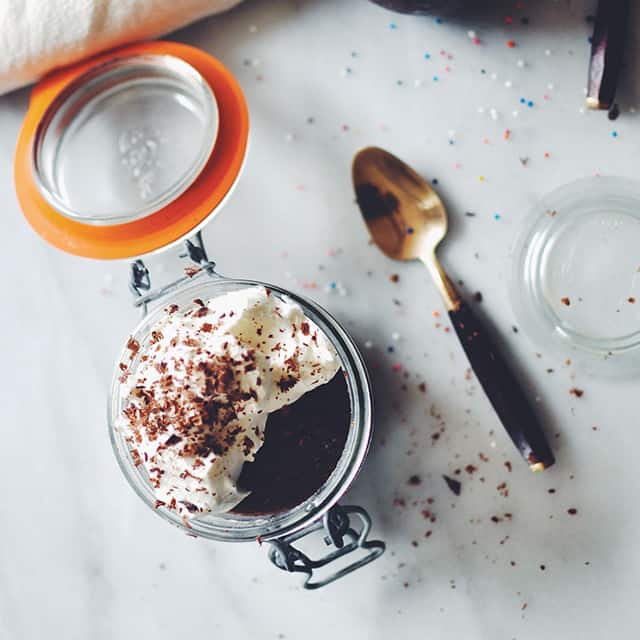 I love maintaining the tradition of hitting up rich neighborhoods to check out exorbitant light displays just like they do in my favorite childhood American movies. I love Christmas music and ornaments. I love any excuse to drink hot chocolate. I love a really festive wreath. I love the window displays in big department stores. I love the holiday sales. And I love making lots of treats. But most of all, I love being extra aware of just how wonderful it is to have people around you to love.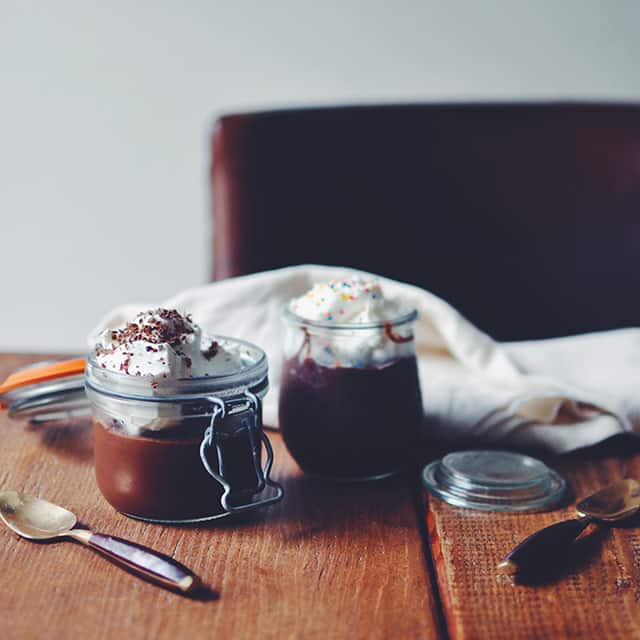 The Very Best Dark Chocolate Pudding
adapted from Bon Appetit
1/2 cup of sugar
1 tablespoon of cornstarch
1 tablespoon of unsweetened cocoa powder
pinch of kosher salt
2 large egg yolks
1 cup of whole milk
1/2 cup of heavy cream
4 ounces of bittersweet chocolate, melted
1 tablespoon of unsalted butter
1 teaspoon of pure vanilla extract
Whipped cream, shaved chocolate, and sprinkles, to serve
1. Add the sugar, cornstarch, cocoa powder, and salt to a medium saucepan.
2. Combine the egg yolks, milk, cream, and vanilla extract in a large bowl.
3. Whisk the milk mixture into dry ingredients in your pot and bring everything to a boil over medium-high heat as you continue to whisk. Dial down the heat to medium and continue to cook the mixture until it coats a spoon (this should take about 4 minutes).
4. Remove the mixture from the heat then whisk in the melted chocolate and butter.
5. Divide the pudding among little jars. If your jars have lids, go ahead and close the lids then chill for several hours before serving. If your jars don't have lids, press some plastic wrap onto the pudding surface, then refridgerate for several hours before serving. Top pudding with whipped cream, shaved chocolate, sprinkles…whatever your heart desires!