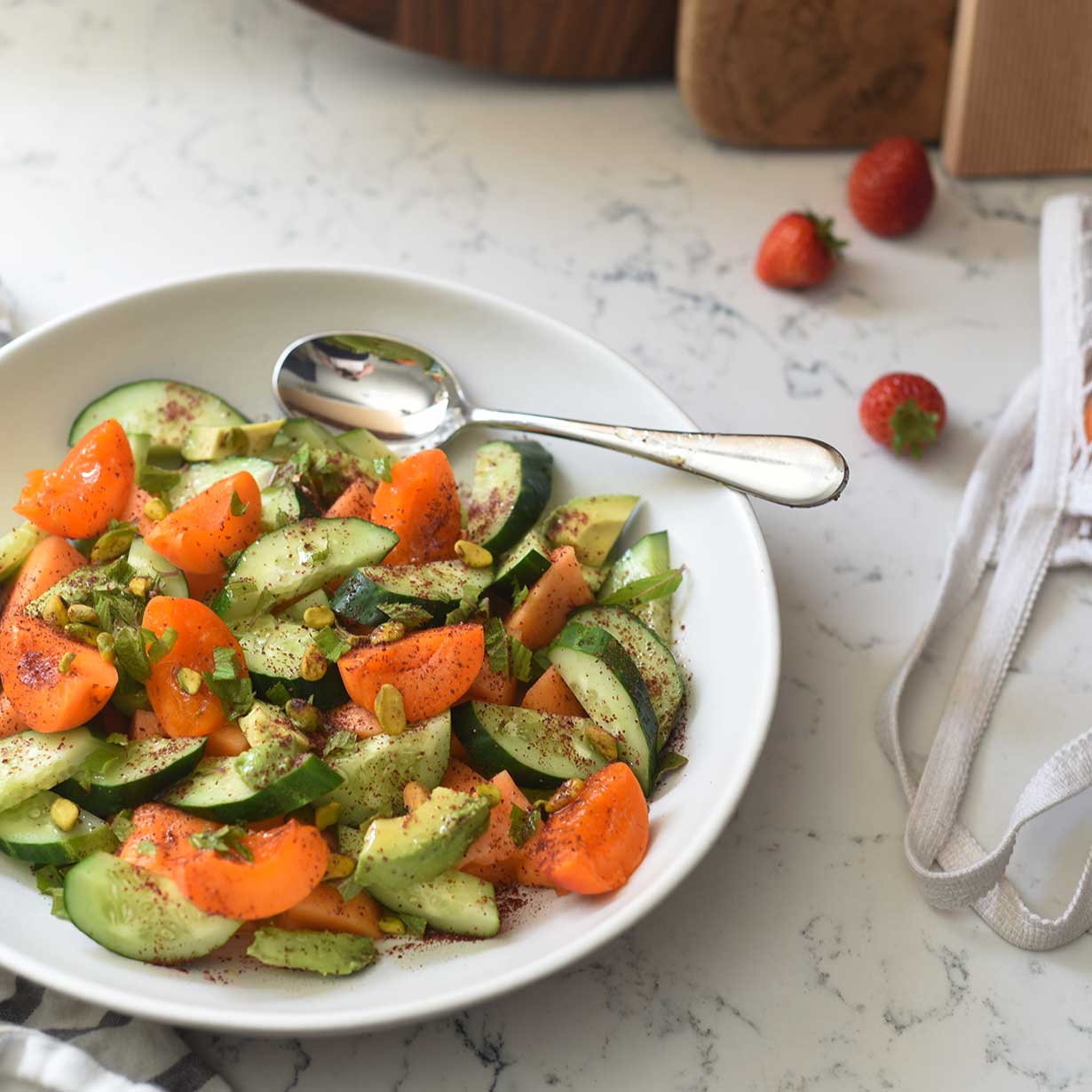 Last summer, we signed up for a fruit CSA. I had always wanted to love CSAs, but candidly, they never really worked for me before. There were always too many beets, or not enough carrots. Just enough ingredients to make a soup, but still require a trip to the store to pick up celery. Ultimately, I felt like we wasted more than we were actually saving. But the fruit CSA I could really get on board with.
Not a week went by when a single piece of fruit went to waste. Our pickup location was just a few blocks from our house, so we made it a weekly tradition to stroll over as a family to pick it up, often returning home and letting the kids each have a piece while we prepped dinner. Some weeks, I'd cut up peach after peach, as we lounged in the backyard. Nothing is better in life than having a piece of ripe stone fruit drip juices down your arms in the middle of July. Nothing.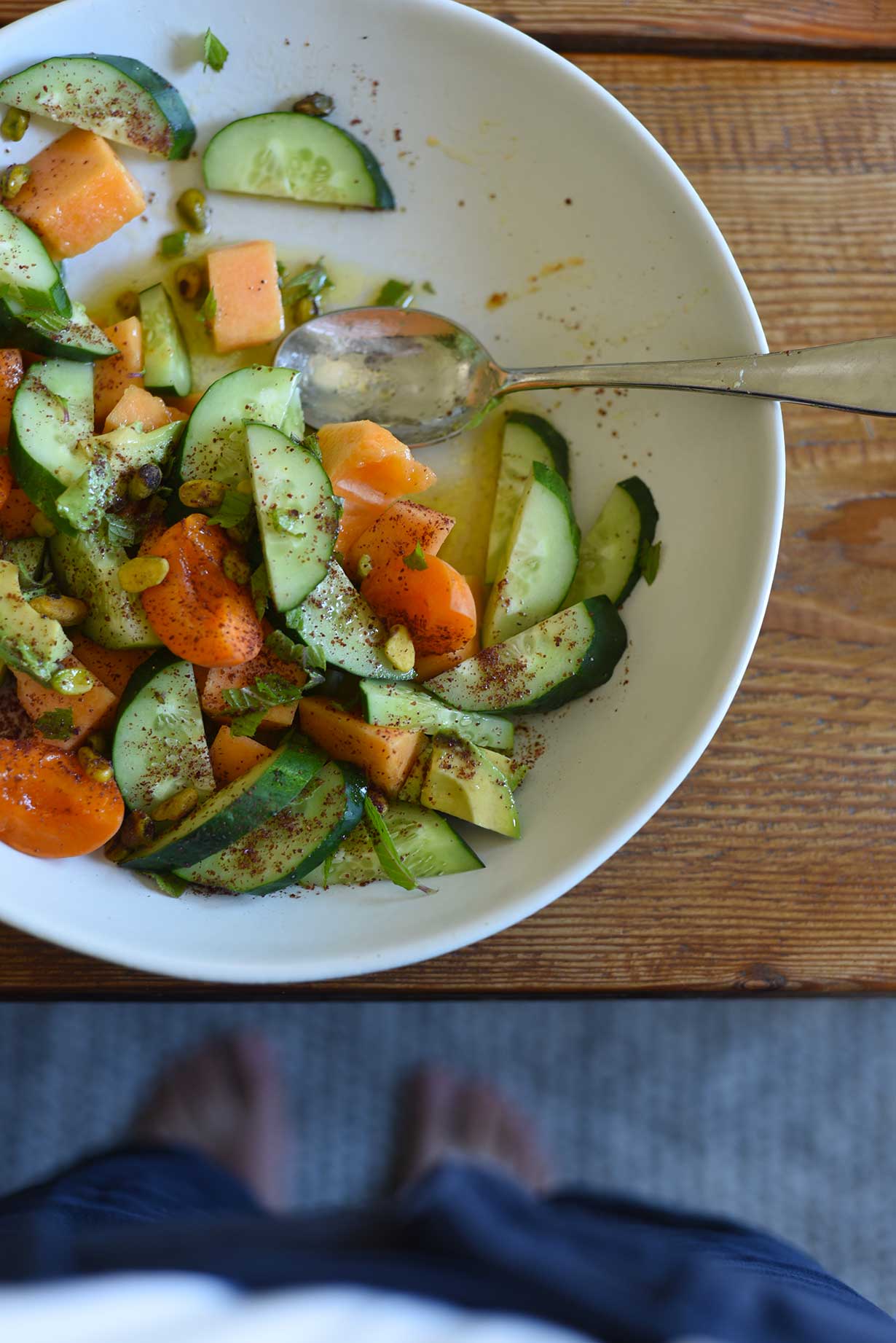 We signed up again, this time for an even bigger box. Because the truth is, a lot of summer fruit just doesn't taste as good when it comes from the grocery store. Often, it's underripe and not nearly as sweet as it should be. Years of frequenting farmers markets taught me that speckled peaches mean they're extra sweet, and bruised apricots are delicacies; fragrant and tasting of honey.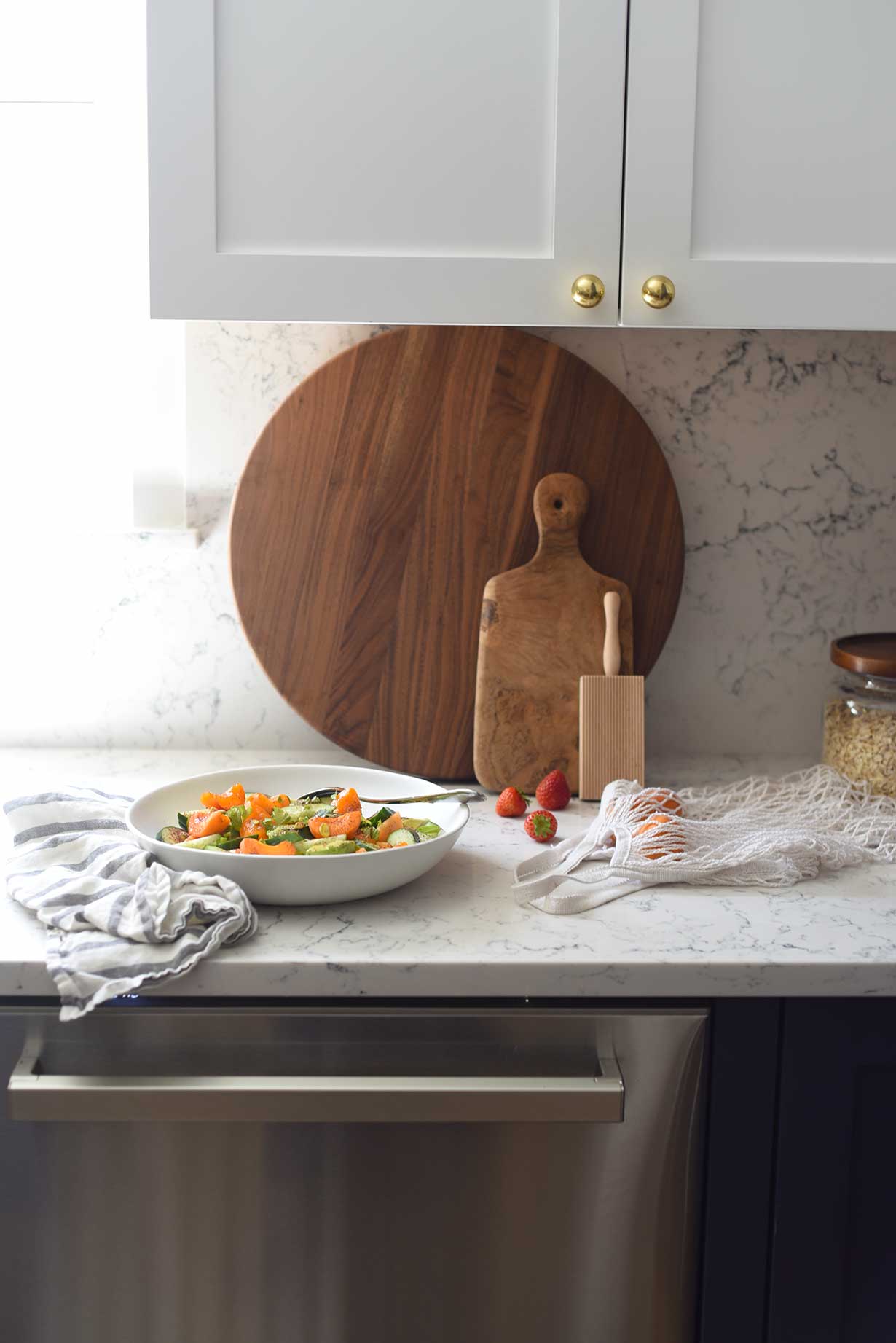 In the summer, we consume fruit and vegetables by the pound. Now that all of our kids are eaters, we can barely keep up with flats of strawberries and avocados by the bagful. And most summer nights, I throw whatever fruits and vegetables we have on hand in a bowl, drizzle everything with olive oil and a bit of sea salt, and call it dinner (often served alongside some grilled chicken or fish). This kind of eating is truly my favorite.
This salad, inspired by both Bon Appetit and Alison Roman's cookbook, Dining In, is a riff on the above, but topped with an addictive and generous dusting of sumac, a Middle Eastern spice that has become a favorite of our kids. They eat it atop rice, beans, and even noodles. Even if you don't have a summer CSA where you live, seek out the drippiest, most bruised fruit, locally grown cucumbers, and ripe avocados, and let the produce do the talking.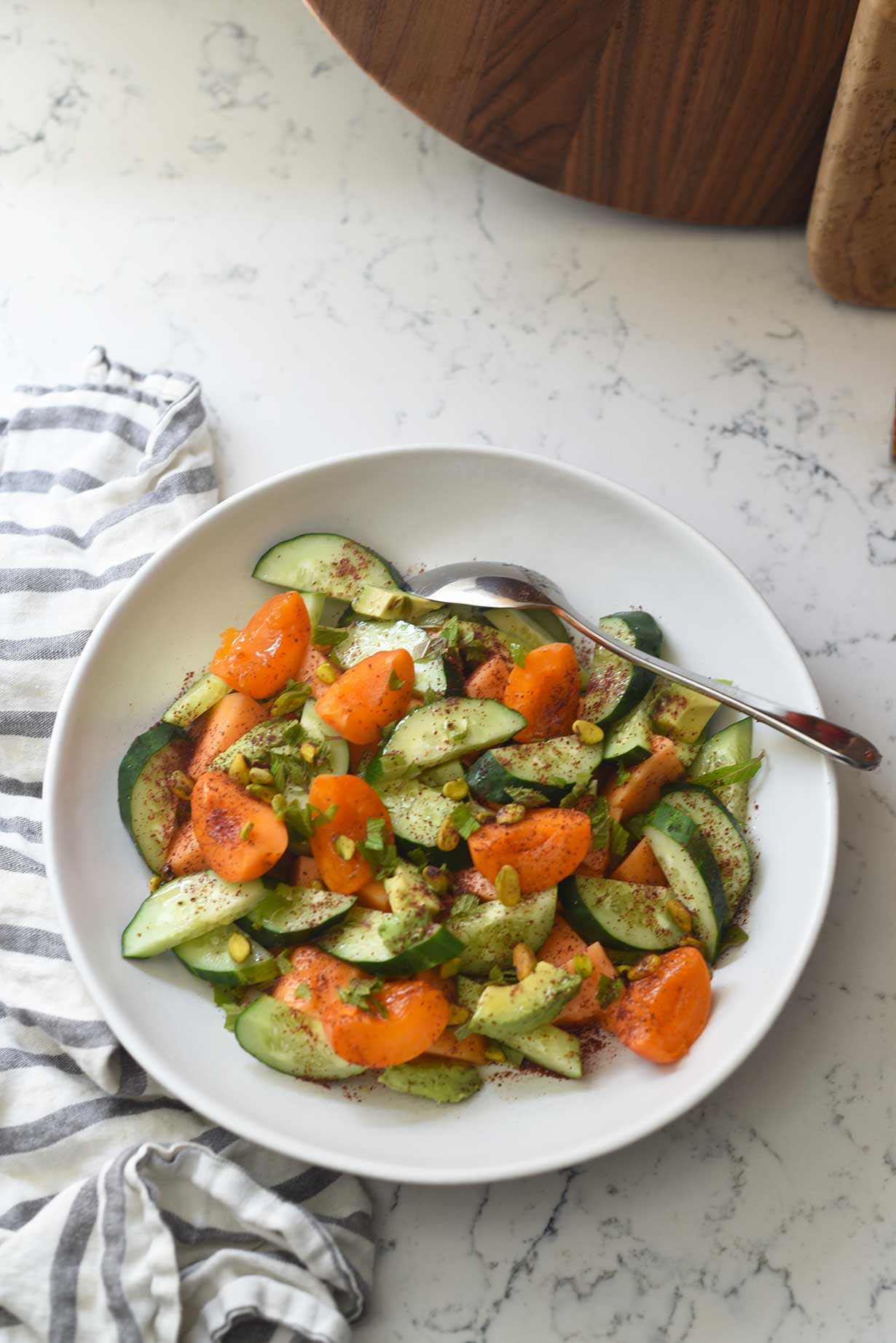 Summer Melon and Apricot Salad
For the salad:
2-3 apricots, pits removed, halved, then sliced in half
1 English cucumber, sliced into half-moons
1 large avocado, pit removed, then cubed
1/2 small melon, cubed
For the dressing:
1/4 cup of lime juice
1/4 cup of olive oil
1 tablespoon of honey
Kosher salt and freshly ground black pepper, to taste
Sumac, for dusting
Handful of toasted pistachios
1 tablespoon of chopped fresh mint
1. Combine all of the salad ingredients in a large serving bowl.
2. Combine the dressing ingredients in a small bowl and whisk until emulsified. Drizzle the dressing over the salad. Sprinkle with pistachios and freshly-chopped mint. Toss gently to coat, then give it a generous dusting of sumac, just before serving. Eat right away.