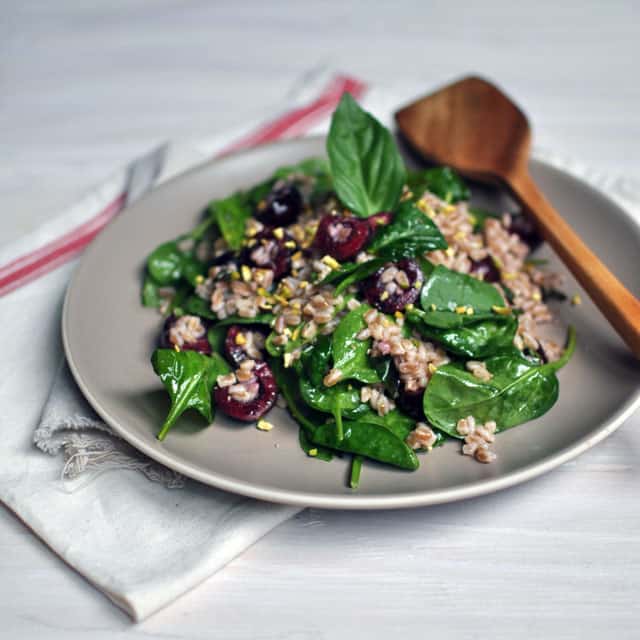 I mentioned in my Sicily Guide that we came home with a small loot of tasty treats. What I didn't mention was that this loot actually included a package of crushed Bronte pistachios, which the region is famous for. They are small reminders of those blissful two weeks during which we tapped out of our routine. Since we've been back, I've been hungrily devouring all of the amazing fresh produce we have access to here in the Bay Area. I've been eating slices of tomatoes with salt like no tomorrow (though I'll soon start topping them with burrata, thanks Sara!). I recently turned 6 pounds of apricots from my parents' tree into jam. And I've been quite enjoying making blistery pardon peppers as a dinner side.
Some of what I know people love best about summer — al fresco dining, beach days, running through the sprinklers, and grilling out — isn't really part of my summer. We don't have a yard, and even if we did, our evenings tend to get a bit too nippy to enjoy the experience. The beach, though only about 40 blocks from my house, rarely offers the perfect beach weather. But, that's ok. I find small reminders of the things I love best about San Francisco everywhere I look.
There is my weekly farmer's market. It spoils me every summer with its abundance of jeweled treats and is located only a block away from my house. Every week, I come home with bags of the freshest produce that is grown only a few miles from my home. Now, I even buy eggs, fish, and meat there! There is my reclaimed dining room table, that Matt and I eat virtually every meal at together, rain or shine. There is the park, which I can take long walks in and which feels particularly magical on a foggy day. There is a photo from a lighthouse in Point Reyes, which reminds me that escaping the city is something I can easily do. There are so many incredible places to visit in Northern California. There is the ribbon from my wedding bouquet which sits, casually, on a bookshelf, and reminds me of the life I'm building with Matt, in our apartment in San Francisco. And there is my front door, which is the heaviest door in this world (friends will attest to this!). It is the door to an apartment I have lived in for nearly 8 years and yet, I'm finally starting to settle into and appreciate for everything it is and offers me.
This salad is everything I'm thankful for: the fleeting season of cherries, wholesome, nutty grains, small reminders of my vacation, and summer herbs and greens.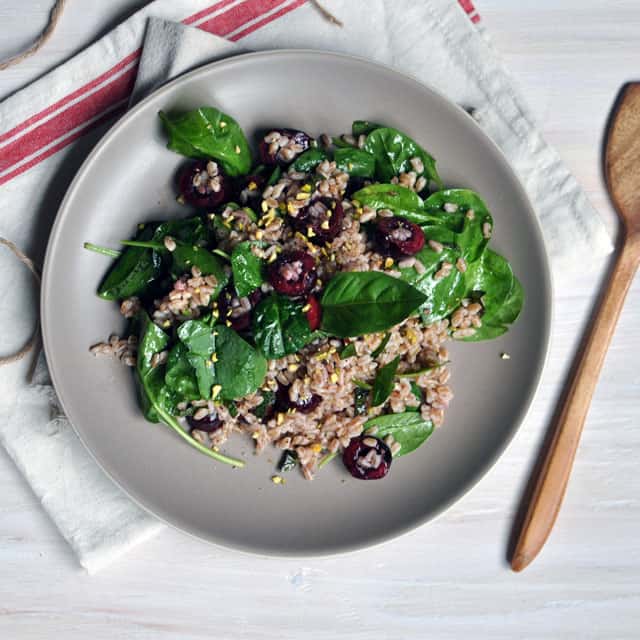 Farro and Cherry Salad with Champagne Vinaigrette
*serves two
2 cups of cooked farro
10-12 cherries, pitted and sliced in half
6 basil leaves, roughly chopped
1/4 cup of extra virgin olive oil
1 tablespoon of champagne vinegar
salt and pepper, to taste
1 tablespoon of roughly chopped pistachios
1/2 cup of packed baby spinach
1. Whisk together the olive oil and champagne vinegar.
2. Combine the farro, spinach, basil, and cherries in a large bowl. Drizzle in about 1/3 of the dressing and toss. Season with salt and pepper. Add more dressing, to taste.
3. Transfer salad to a serving dish and sprinkle with chopped pistachios.
Musical Pairings: Fiona Apple – The Idler Wheel… + Farro and Cherry Salad with Champagne Vinaigrette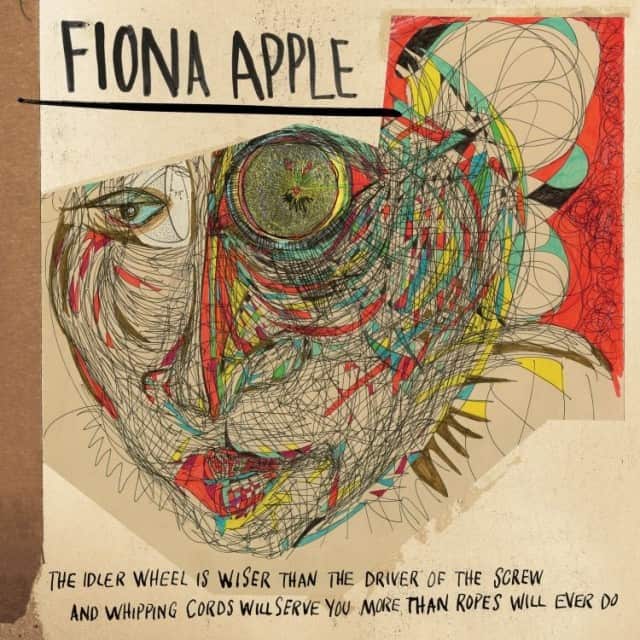 More on the Turntable.