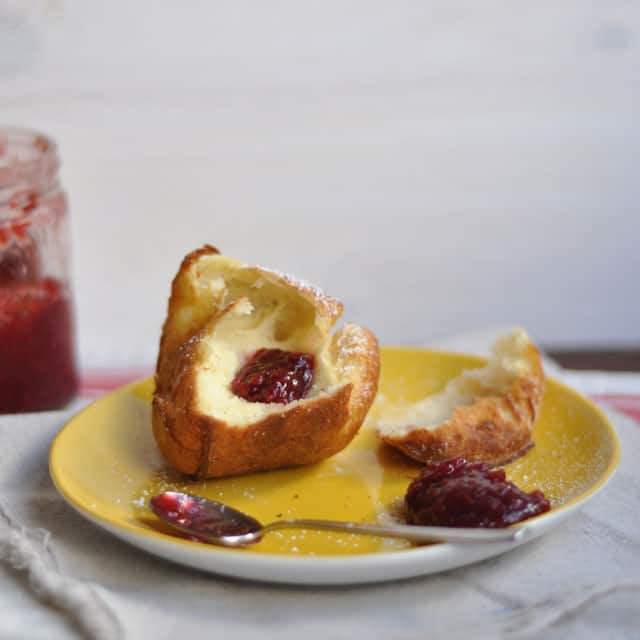 I rarely watch TV but every two years when the Olympics are on, I find myself glued to the screen for many more hours than I care to admit. In fact, as I write this post, I keep getting distracted by what's happening over in London. The names of the superhuman athletes representing nearly every country in the world become immortalized. We watch these people who spend hundreds and thousands of hours practicing their sport, through injuries and pain, through failures and disappointments, and we see a glimmer of hope. The possibility of greatness for every single one of them.
You hear a lot of sentimental stories around the Olympics. How an athlete overcame tragedy and adversity. How he or she funded their entire career through bake sales and fundraisers. How their families gave up everything to help them follow their dreams. How they fell from greatness, only to continue their fight and rise back up to the top. For many of us, who are not professional athletes, or athletes at all, the individual sports may not matter so much. The thing that always amazes me about the people I see on the screen is that, unlike actors in movies and reality television stars, these people deserve to be famous because they accomplish super-human things, feats that every two years, are thought to be impossible. World records are broken at every Olympics. People overcome incredible hurdles (literally and figuratively) at every Olympics.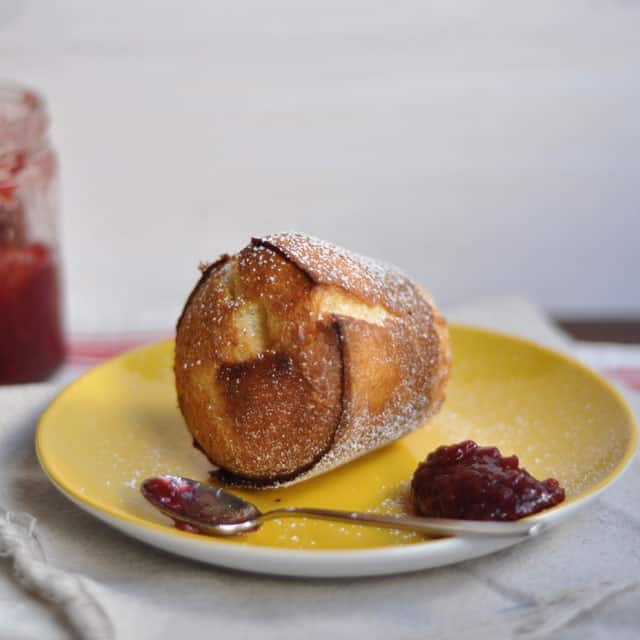 No matter how young or old I am, when I watch the Olympics, I am filled with hope. I visualize the things I can accomplish in this life. I think about my own challenges — both physical and mental — and compare myself to these individuals, who put aside everything to be the very best at one thing. Whether or not you're as infatuated with the Olympics as I am, you have to admit that they offer a little magic.
The start of the Olympics represents the hopes of thousands (if not billions) of people who dare to dream. I remember reading some lovely words from Lisa about making Sundays count and I've been thinking about how it's important to make mornings count, no matter what day of the week it is. To all of you out there who rush through the morning ritual. Who don't sit down to breakfast with yourself, your significant other, or your children. Who scarf down food without thinking twice about what you're eating. Think about every morning as holding a great opportunity for the day ahead. Visualize the greatness ahead, and then, go get it!
I understand that popovers aren't a typical weekday treat, but they represent all things wonderful about mornings. There's something special about popovers: how they puff and rise, how tender they are inside. And what great vehicles they are for a great fruit jam (INNA is one of our favorites).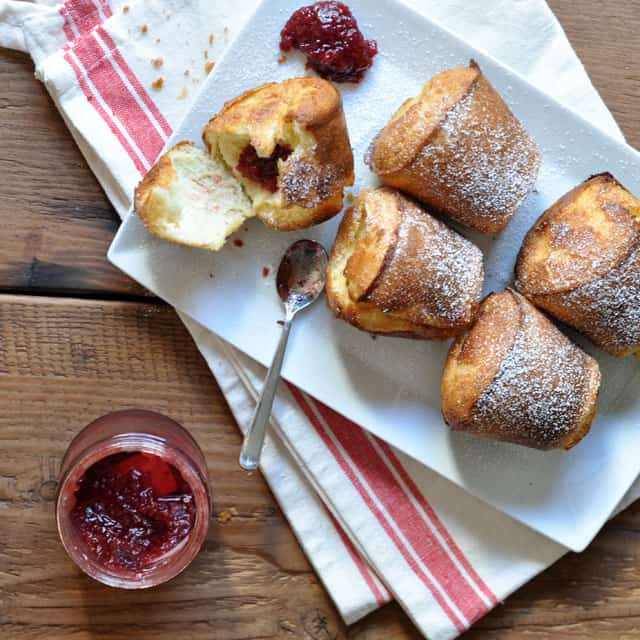 Popovers with Jam
adapted from Elephantine
2 large eggs
1 cup of milk
1 cup of flour (I used a mix of all-purpose and spelt)
1/2 teaspoon of salt
1 tablespoon of butter
1 tablespoon of canola oil
jam, for serving
powdered sugar, for serving
1. Whisk together the eggs and milk in a medium bowl. Whisk in the flour.
2. Melt the butter and let cool slightly before mixing it into the batter until incorporated. Cover the bowl with a towel and let the dough rest for 30 minutes.
3. Preheat your oven to 450 degrees F. Prepare a popover pan: grease each popover cup with the canola oil using a silicone brush. Place the pan into the oven as it warms.
4. Remove the popover pan from the oven (be sure to wear oven mitts!) and evenly divide the batter among popover cups until each is about 3/4 full. Quickly replace the pan in the oven and bake popovers for about 20 minutes. Lower the temperature to 350 degrees F and continue baking for 12-15 minutes (or until the popovers are golden). Try not to open the oven while popovers bake as the change in temperature could deflate them.
5. Slip popovers out of their cups and transfer to a plate. Dust with powdered sugar and serve with jam.
Musical Pairings: Frank Ocean – channel ORANGE + Popovers and Jam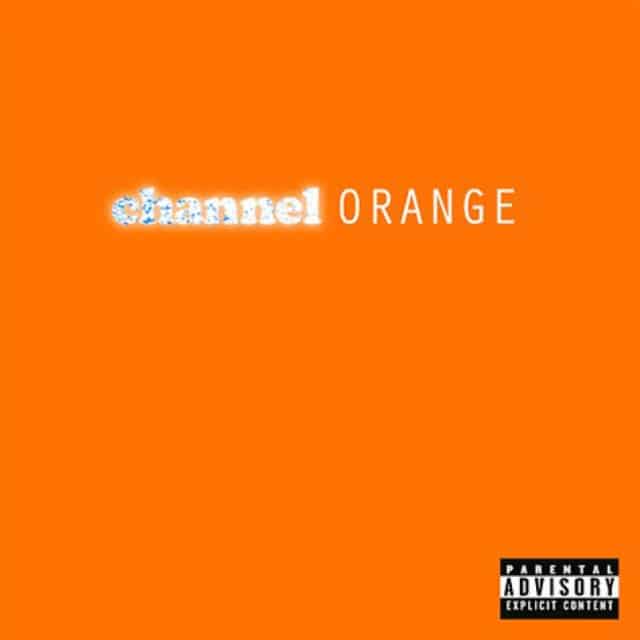 More on the Turntable.