As far as I'm concerned, Thanksgiving is the grandest day of the year. Family, friends, food, a four day weekend. It just doesn't get much better. As someone who loves to cook, I can't really imagine a better day than one that actually calls for cooking delicious things ALL day. When I moved to San Francisco over four years ago, I lucked out. I made friends with a group of boys (and a few girls) who have a tradition of hosting a pre-Thanksgiving potluck. They deep fry and barbecue the turkeys, and we bring sides, desserts, and booze. The get together has grown over the years to include boyfriends, girlfriends, fiancees, husbands and wives (we haven't got any kids in the mix yet, so it's still an adult affair). Besides actual Thanksgiving with my family, this Thanksgiving is one that I look forward to every year.
This year, I decided that not only would I be bringing dessert, but I'd try a rather non-traditional Thanksgiving side. My plan was to lounge around my house, baking and hanging out with some friends, so I knew I had plenty of time to let a batch of tomatoes slow roast for two and a half hours. At this time in the year, when tomatoes tend to be mealy and lackluster, this is the recipe to bring you back to summer.
Drizzled with oil, and dusted with salt, pepper, sugar and slivered garlic, these tomatoes come to life in the oven, shrinking down into concentrated, oozy, sweet pockets of goodness. They're wonderful served warm, but just as good at room temperature. They add a lightness to your Thanksgiving plate, and can be fantastic the next morning for breakfast with some eggs. At our get together, we just ate them with our fingers as appetizers. In any case, if you're looking to mix up your sweet potato/green bean routine, I highly recommend throwing these in the mix.
If you're looking for more Thanksgiving inspiration, check out some of my favorites from eating/sf, as well as some other blogs:
Fingerling Potatoes
Roasted Fingerling Potatoes with Dried Figs and Thyme
Cranberry Apple Cake
Poached Pears in Honey, Ginger and Cinnamon Syrup
Shredded Brussels Sprouts with Bacon and Parmesan
For even more ideas, check out my inspiration guide for Thanksgiving.
Dry-Brined Turkey from The Kitchen Sink Recipes
Spiked Apple Cider from eat make read
Roasted Butternut Squash with Rosemary Pecans and Gorgonzola from Kalyn's Kitchen
Baked Apples from food loves writing
Grape Focaccia with Rosemary from Lottie + Doof
Slow-Roasted Tomatoes
recipe via Cooking for Friends
10 firm roma tomatoes, sliced in half lengthwise
1/4 cup of olive oil
1 teaspoon of sugar
3 cloves of garlic, sliced thinly
fresh pepper and sea salt
1. Preheat the oven to 300 degrees F.
2. Line a baking sheet with foil and arrange the tomatoes, cut side up.
3. Drizzle with oil and sprinkle with sugar, garlic slices and generous helpings of salt and pepper.
4. Roast for about two to two and a half hours until they are a dark shade of red, and nicely wrinkled.
Musical Pairings: Belle & Sebastian – Dear Catastrophe Waitress + Slow-Roasted Tomatoes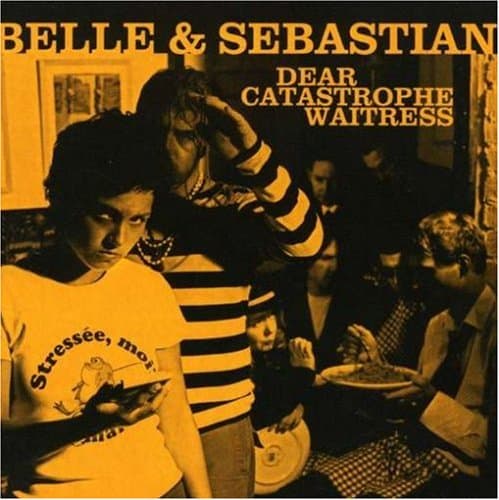 Over at eating/sf, Kaseyhas provided instructions for preparing slow-roasted tomatoes that are exuberantly juicy and teasingly sweet. And in this way, her recipe is a good pairing for Belle & Sebastian's 2003 Dear Catastrophe Waitress, which demonstrated a notable shift from Belle & Sebastian's prior albums, such as their 1996 masterpiece If You're Feeling Sinister, in that songwriter/singer Stuart Murdoch's lyrics are more flirty and playful, his compositions are by and large more lush and orchestrated, and the recording itself is more sonically full. It isn't better than Murdoch's prior work, but it is pleasantly different than his prior work. More importantly, when evaluated outside the context of the band's catalog, it is an excellent collection of refreshingly upbeat, lush pop songs. This is the type of album you'd want to listen to if you desperately need a pick-me-up sure shot. Continue over to Musical Pairings' home. –Matthew