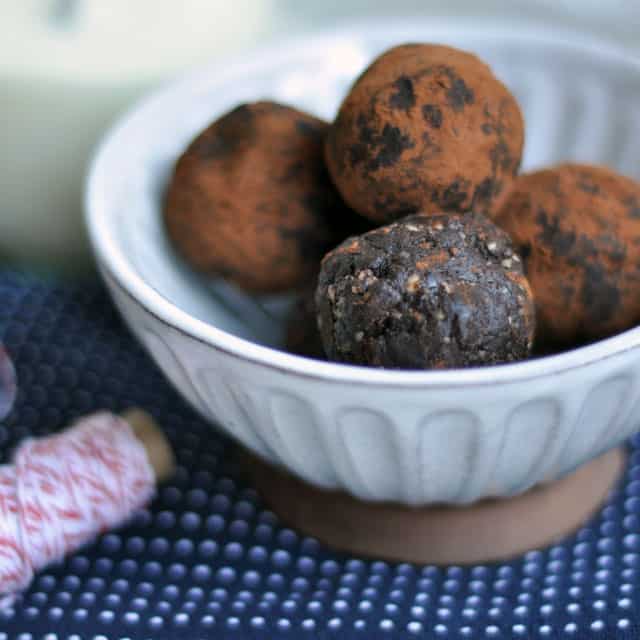 Update: I've been informed that cocoa and coffee are both processed with high heat. Therefore, these truffles are technically not 'raw.' That said, you can use raw cacao and replace the coffee with with equal parts water.
If you live in America, and you're an only child, chances are you're kind of an anomoly. Growing up, I didn't know a lot of kids who didn't have at least one sibling. If I had a dollar for every time someone asked me, "So, what's it like being an only child?" I'd probably be living in my Tuscan villa right now. Are you out there? Only children? Kinfolk?
I'm sorry to say but I don't know how to answer that question. It's like asking someone, "So, how does it feel, to have brown hair?" or "But how does it FEEL to be a woman?" Different people seem to have different reactions to finding out that I am an only child. Some people act as though I must be inherently different from them. Other people think it's awesome and tell me they can't stand their brother/sister. Others, still, look at me as if they just found out I have cancer. But isn't it terrible? So lonely and deprived of such a HUMAN bonding?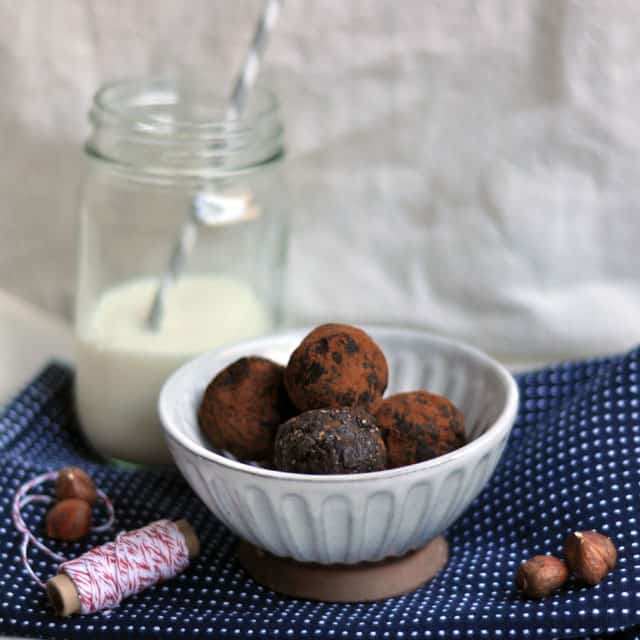 I admit that I've gone through phases when I wished I had a sibling (but mostly an older brother, despite the fact that my mom kept assuring me that it just wasn't possible). But for most of my life, I've been getting along just fine. Things are good. Yup, it's just me. My family took road trips when I was a kid. And I didn't fight with my siblings in the backseat. I listened to my Discman and made up stories in my head. Good thing THAT phase is over! When I started school, none of my teachers could compare me to a better or crappier blood relative. When I got married, I didn't have to choose an obligatory maid of honor or best man. Everything that feels normal to someone who has siblings feels normal to me. I guess our normal is slightly different, in certain circumstances.
Which brings me to truffles. The traditional ones are made with cream and butter, but as I learned from chocolate making class this weekend, there are lots of ways to make chocolate candies (our instructor and owner of Benchic Chocolate makes his with honey!). When I first spotted these 'truffles' on beautiful healthy cooking blog, Green Kitchen Stories, I was intrigued. Mostly because I have never been fond of the terms raw and vegan when it comes to diet. I've eaten at a few raw and vegan places and, truth be told, much as I love vegetables and healthy eating, I was kind of unimpressed. Reading through the comments on GKS, though, it was clear that these vegan truffles were pretty amazing. I had all of the ingredients on hand, so I decided to give them a try.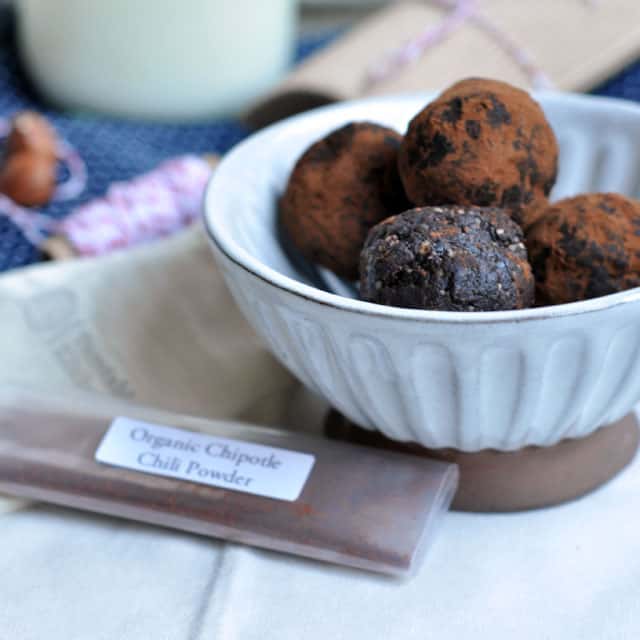 A few minutes later, I had 12 very truffle-looking all-natural confections. The big test would be Matt. I watched his face carefully as he bit in. Here's what I will tell you about these 'truffles': their consistency is incredibly truffle-like, creamy and reminiscent of traditional ganache. The flavor, too, is intensely chocolate-y. This is a treat MADE for chocolate lovers. Despite not containing ANY sugar, these truffles get their sweetness from Medjool dates and don't beg for any more. I decided to go the adventurous route and flavored mine with chipotle chili powder and coffee.
In fact, for those of you who subscribe to the Pairings Box, you might recognize this flavor combination. Your January box came with a recipe for Chipotle Chocolate Cake AND Organic Chipotle Chili Powder. If you haven't made the cake (which is gluten-free!) already, you must. And if you have some leftover chipotle chili powder, use it to make these truffles. Then, tell me what you think.
Vegan Chipotle-Chocolate Truffles
adapted from Green Kitchen Stories
*makes 12 'truffles'
100 grams of raw hazelnuts
12 pitted Medjool dates
1 tablespoon of coffee
1 tablespoon of olive oil
1/2 teaspoon of chipotle chili powder*
1 teaspoon of cinnamon
4 tablespoons of cocoa powder, plus more for rolling
*January Pairings Box Premium ingredient
1. Combine all of the ingredients in a food processor and process until the mixture starts to come together. If the mixture seems very dry, add a tiny bit of water (no more than a drop or two at a time) through the feed tube.
2. Refrigerate the mixture until cold (about 10-15 minutes). Then, use a cookie scoop to form 12 truffle balls. Roll some of them in cocoa powder (or finely chopped nuts, if you wish). Serve with coffee, wine, or port. Store in the refrigerator.
Pssst…We are now accepting new subscribers to the Pairings Box, starting with the February Pairings Box! Subscribe today.
Musical Pairings: The National – Sad Songs For Dirty Lovers + Vegan Chipotle-Chocolate Truffles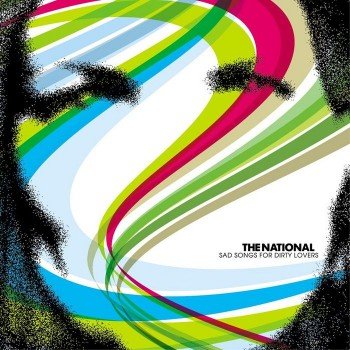 More on the Turntable.