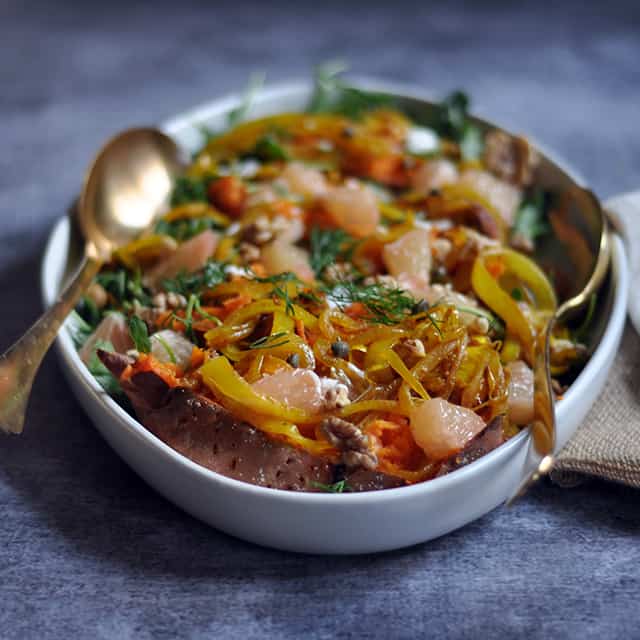 By now, I think everyone's read (or at least heard of) Marie Kondo's book, The Life-Changing Magic of Tidying Up. If not, I highly recommend you pick up a copy — it's a fast read and it will totally refresh the way you think about your stuff — even if you don't immediately adopt her approach. A few months ago, I set about one of my routine purges that Matt fears as his stuff often gets thrown away in the process. But this time, I decided to incorporate some of Kondo's advice. I touched every piece of clothing in my closet and told myself to stop bullshitting: will I ever really wear this again? Clothes were easy and after about an hour, my closet immediately felt lighter and as promised by Kondo, so did I (this was pre-massive pregnancy belly).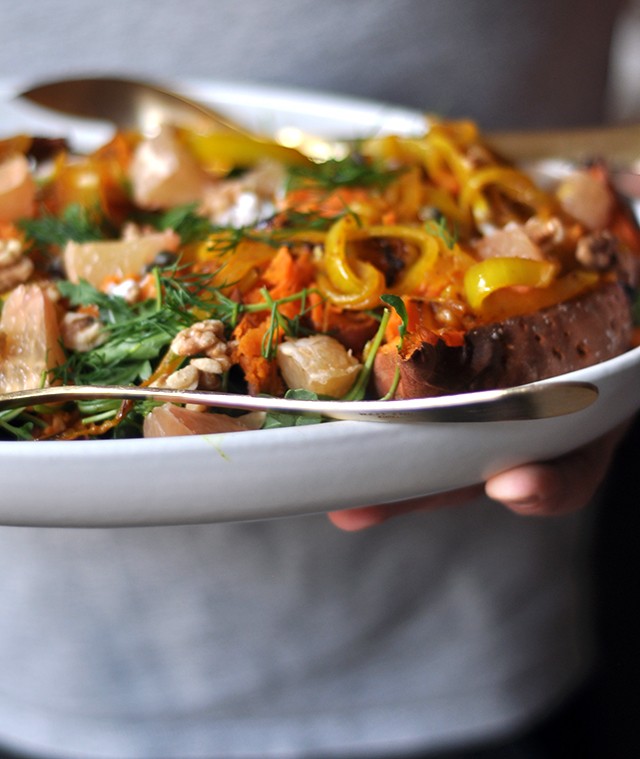 Then, I picked up book after book from my shelves and asked myself if each one brought me joy.
Unsurprisingly, I've amassed plenty of books that bring me no joy at all, while many still gently tug at my heart. Cookbooks are a special breed. I've come to realize that I am either obsessed or immediately unimpressed. And yet, I find most hard to part with because I envision cooking at least something from each one. I'll often contemplate the process of making a recipe — running through the steps in my head and visualizing the dish coming to life even if, ultimately, it never comes to fruition.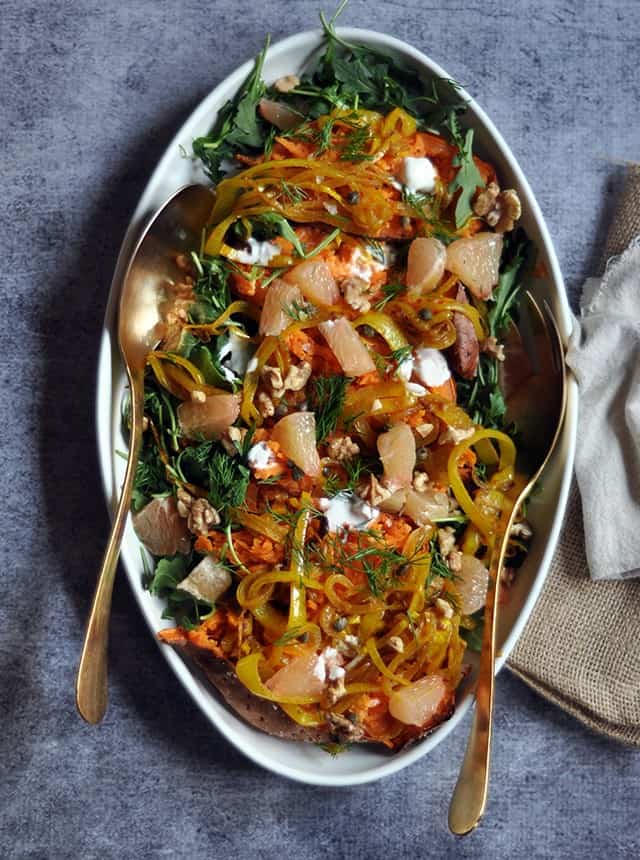 I remember when I first came across Heidi Swanson's blog, 101 Cookbooks, I was immediately intrigued by the name: what did it mean? On her About page, she writes, "101 Cookbooks started in early 2003 when I looked up at my huge cookbook collection one afternoon and realized that instead of exploring the different books in my collection — I was cooking the same recipes over and over. I seemed to buy a new cookbook every time I stepped out the front door."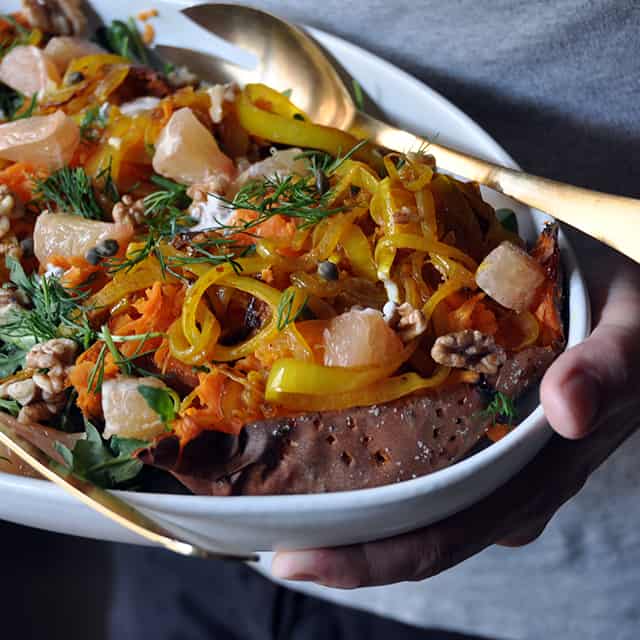 Over the years, I too, have amassed many cookbooks but there are a handful that have remained in rotation for years. The ones that I casually flip through while I'm drinking my morning coffee, or when I'm in a cooking slump. Heidi's books are those kinds of books. She introduced me to whole grain baking (I'm indebted to her for writing about Kim Boyce's Good to the Grain), muscovado sugar, and Rancho Gordo beans.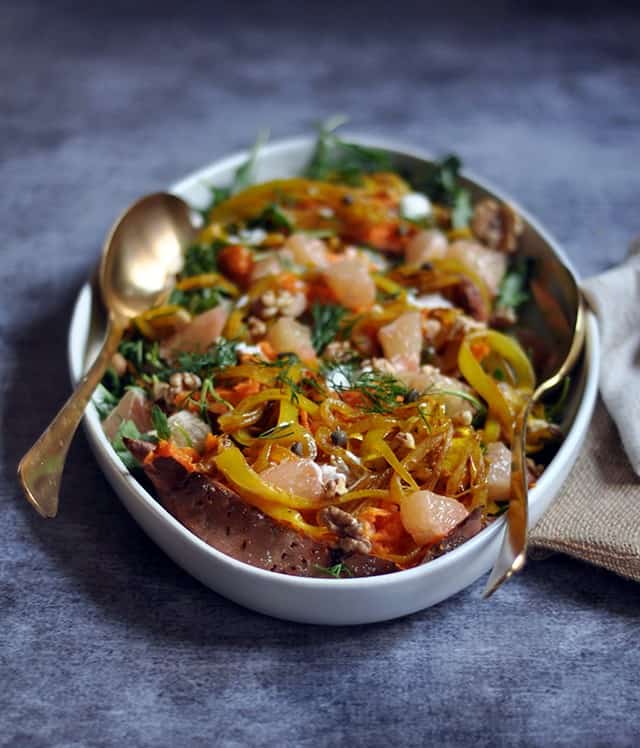 I knew her latest release, Near & Far: Recipes Inspired by Home and Travel, wouldn't disappoint. This is second recipe I've made from the book, though I've already made two others and have mentally bookmarked half a dozen more. Like Heidi, I'm most inspired by the place where I live and by the places I travel.
These sweet potatoes immediately stood out to me. We're in this brilliant meeting place at the moment: the curtain is gently closing on summer while fall starts to make its appearance. What better way to welcome the season than with an overabundant dish that's humble, surprising, and completely unconventional.
Salt-Baked Sweet Potatoes
barely adapted from Near & Far: Recipes Inspired by Home and Travel
3 sweet potatoes
kosher salt
2 tablespoons of olive oil
1 yellow onion, thinly sliced
1/2 tablespoon of ground turmeric
Large grain sea salt (I used Maldon)
1 tablespoon of white vinegar (I used red)
Garnishes:
pink grapefruit wedges, toasted walnuts (or other nuts), chopped dill and chives, arugula, chopped olives (I used capers)
crème fraîche
1. Preheat your oven to 400 degrees F. Wash the potatoes and prick them multiple times with a fork. Rub them with kosher salt and bake until just tender (about an hour).
2. Prepare the onions while the potatoes roast: heat the olive oil in a large skillet over medium heat. Stir in the onion, turmeric, and some salt, and cook until softened (about 7 minutes). Pour in the vinegar and cook for another minute, scraping the pan to remove any onions stuck to the bottom. Remove from the heat.
3. Once the potatoes are done, remove them from the oven and let cool slightly before slicing them in half length-wise.
4. Place the potato halves on a large serving platter. Add some salt and a few dollops of crème fraîche to each one and use a fork to fluff up the flesh a bit.
5. Generously pile on the garnishes. Top with dollops of crème fraîche and season with salt sea salt, to taste.
These are best enjoyed the day they are made, but we reheated the leftovers and they were delicious the next day as well.