For most of the country, the long days of summer have passed and people are preparing for cooler weather and changing leaves. But in California, we're enjoying an Indian summer, and if you're in San Francisco, September is often the only month with anything resembling summer weather.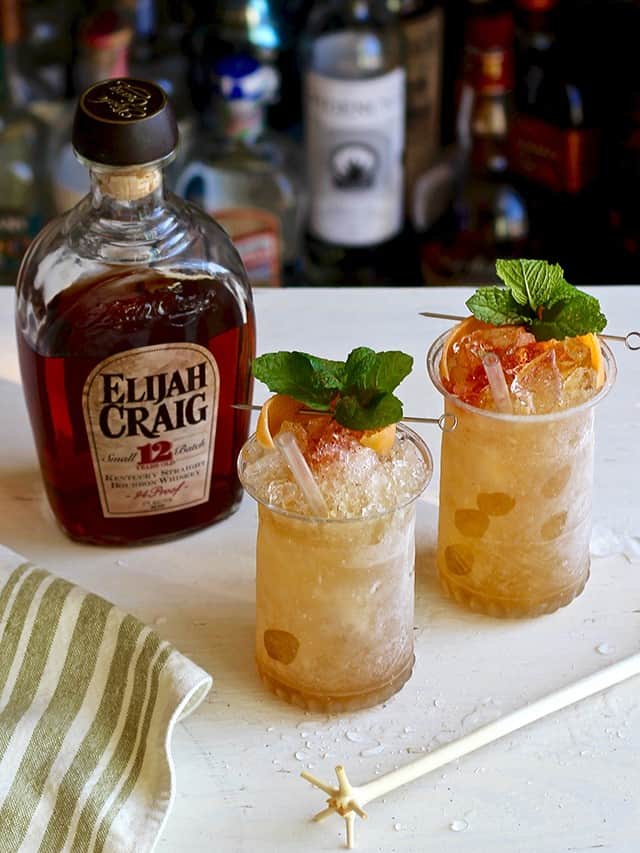 As October quickly approaches, I'm grasping onto these last warm days with as many refreshing swizzle cocktails (essentially an alcohol-spiked snow cone) as I can. And yet, I also look forward to a return of the typical San Francisco weather, featuring our main man Karl The Fog and the warm spices of autumn-themed food and drink.
In my obsession with all things related to spirits, I stumbled upon several cocktail recipes including allspice (or pimento) dram. In further reading, I came to find out that it had all but disappeared until it was recently resurrected in the form of St. Elizabeth. But even before that, many cocktail geeks were making their own version. I decided to take the plunge into modifying spirits for my first homemade liqueur using the recipe provided by Paul Clarke of Cocktail Chronicles. While it required more patience than I care to admit, it has opened up a whole new door to my tinkering (and also easy gifts for the booze-inclined during the upcoming holidays — coffee bitters are next on my list).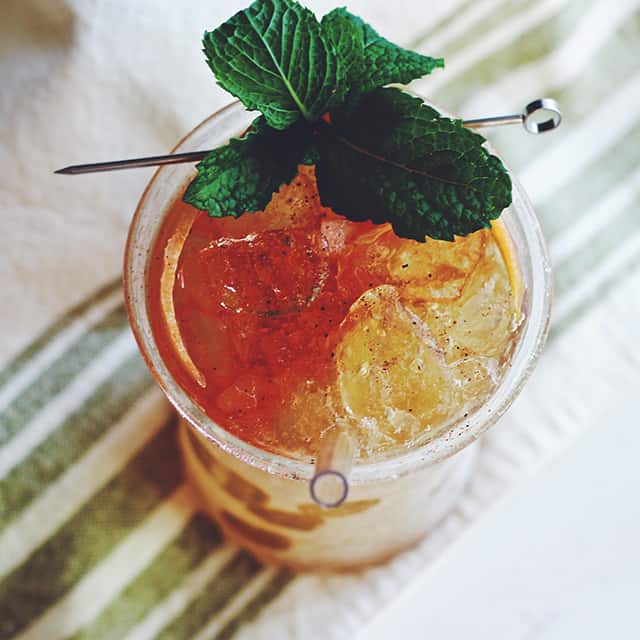 The Lion's Tail cocktail recently caught my attention and I decided to slightly modify it for a swizzle. The scent and flavor of the allspice and nutmeg blends amazingly with the tartness of the citrus juice and the strength and sweetness of the bourbon. And did I mention that September is National Bourbon Heritage Month? What a perfect blend of all things relevant right now! You still have a few more days to pay homage.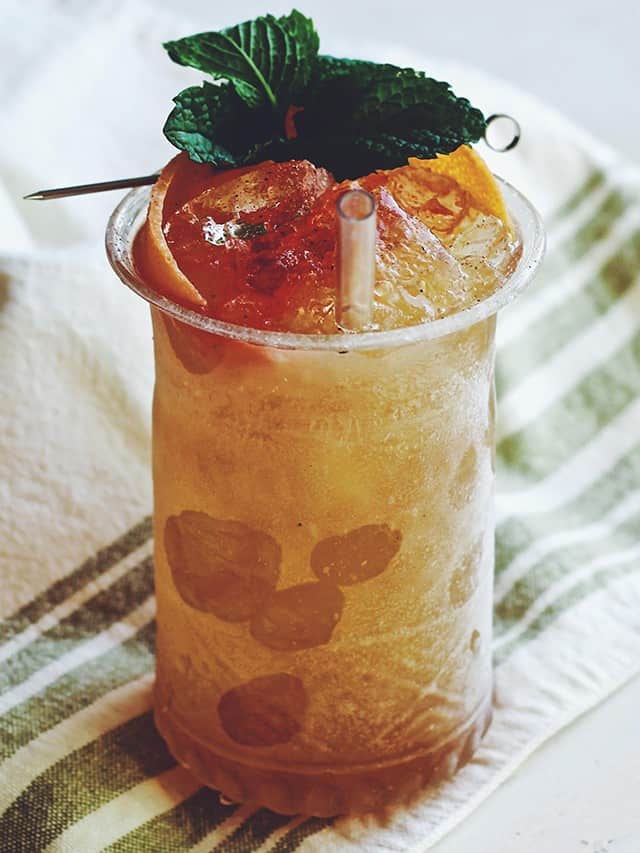 Glass
Hurricane glass, swizzle cup, or Collins glass
Recipe
2 oz bourbon (I recommend Elijah Craig 12 yr or another 90+ proof bourbon)
.5 oz allspice dram (make your own by following this recipe or try St. Elizabeth)  
.5 oz lime juice
.5 oz grapefruit juice
barspoon of simple syrup
1-2 dashes of Angostura bitters
Garnish with a sprig of mint, citrus (pick one of the many options), and a dust of nutmeg
Fill your drinking glass with bourbon, allspice liqueur, lime juice, grapefruit juice, and simple syrup. Then add crushed ice to fill the glass. Grab your authentic swizzle stick (in the absence of this you can use a simple bar spoon) and drop it down towards the bottom of the glass. Now rub your palms together as if you were using a stick to start a campfire until the glass gets nice and frosty. See video example here. Top the glass of with more crushed ice and a 1-2 dashes of angostura along with a dusting of nutmeg. Pick your garnish of choice and drop in a long straw for easy consumption.   
Photography and styling by Hannah Levy.