It's been outrageously hot in San Francisco. And when I say 'outrageously hot' I mean pleasantly warm for people who live in all other parts of the United States. But for the people of our fine city, the weather has been SOMETHING.
We've been complaining about fruit flies and poor ventilation. Many of us have been barely squeezing into vacation-only gear that falls dangerously close to what I'd say is not street appropriate, and I have personally seen a 150% spike in shorts (otherwise only witnessed on tourists). A brief aside: a few years ago, when Matt and I went to Colombia, we were told that only tourists wear shorts so both of us — horrified at the idea that two pale white folks might be labeled as such — packed exactly zero pairs of shorts only to realize how dead wrong this recommendation was. But San Francisco visitors be aware: almost any other time of the year, you WILL be the only one wearing shorts.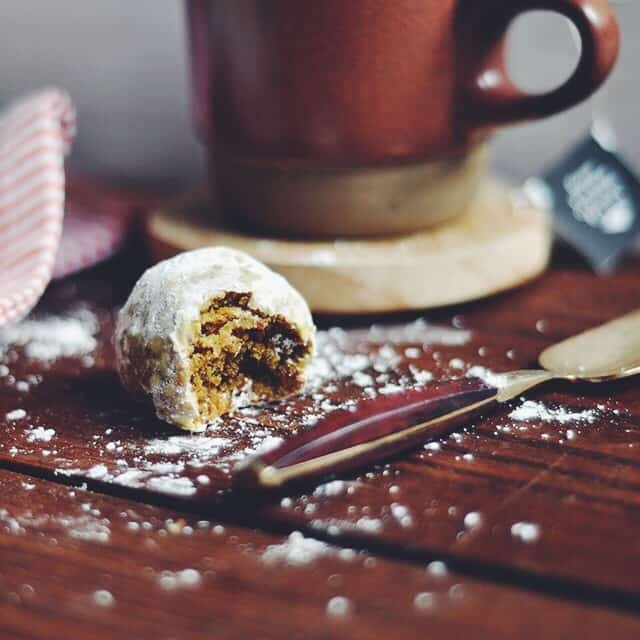 Anyway. The humidity. I forget sometimes that I'm 31 years old but in the past two weeks I have realized that I am, in fact, 31 years old. The evidence speaks for itself:
1. I'm obsessed with my new vacuum.
2. I officially can't do humidity (my hair calls for a pardon).
3. I drink a glass of wine every night. One glass.
4. My strong drink of choice never involves Coke, Diet Coke, or Red Bull.
5. The words 'peace and quiet' sound blissful.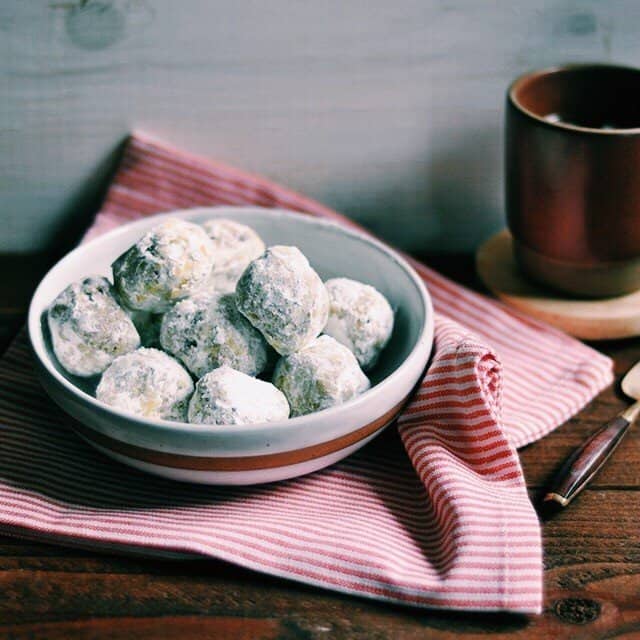 And yet, my obsession with all things pumpkin around this time of year remains high. I am equally as jubilant about the range of pumpkin spiced goodies as I was back in 2003.
And so, as this heat wave of ours takes a turn, I bring you a recipe I have had bookmarked since LAST YEAR. Miss Kathryne who I'm lucky enough to call a friend (and who has contributed to this site in the past) is quite the innovator in the kitchen and I'd been dying to make these little treats since I read about them on her blog last fall. They're not only packed with pumpkin, but they're vegan, which you'd never know. I dare you to make a batch and not eat the whole thing in 2 days.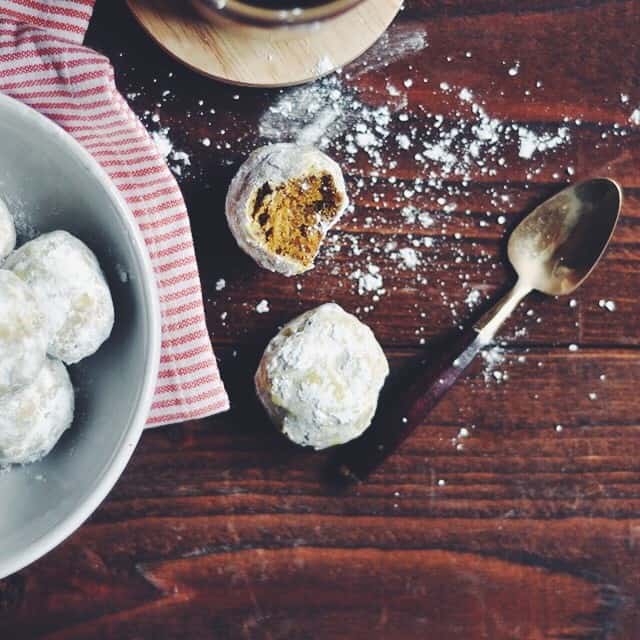 Polvorones
Barely adapted from Cookie + Kate
1/2 cup of coconut oil, melted
1/2 cup of canned pumpkin puree
1/2 cup of sugar
1 teaspoon of real vanilla extract
1 1/2 teaspoons of ground cinnamon
1 teaspoon of ground ginger
pinch of ground cloves
1/2 teaspoon of kosher salt
1 cup of whole, raw pecans
2 cups of all-purpose or whole wheat pastry flour
powdered sugar, for coating the cookies
1. Preheat your oven to 350 degrees F and line a cookie sheet with parchment paper.
2. Add the pecans to a small skillet and heat it over medium-high heat. Toast, stirring the pecans until they're fragrant, then remove them from the heat.
3. Transfer the pecans to a food processor and pulse to pulverize (but make sure you don't over-process them!).
4. Add the coconut oil, pumpkin puree, sugar, vanilla extract, cinnamon, ginger, cloves, and salt to the bowl of a stand mixer fitted with a beater attachment. Beat to combine then slowly add the pecans and flour, beating until completely incorporated.
5. Use a cookie scoop to measure the dough into roughly 1-inch balls and use your hands to shape them.
6. Place the cookies on the baking sheet about 1 1/2 inches apart.
7. Bake for approximately 15 minutes, or until the bottoms of the cookies are lightly browned.
8. Remove cookies from the oven and let cool before rolling them in powdered sugar.