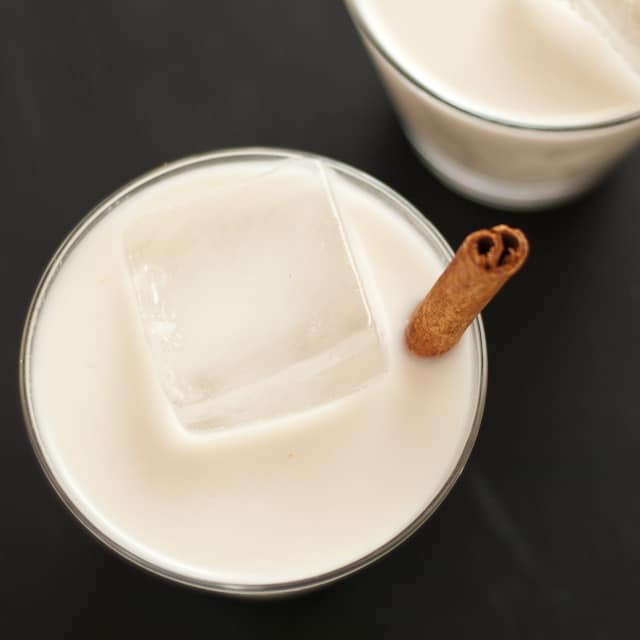 I'm so thrilled to welcome Kathryne to Turntable Kitchen this week. We've developed a lovely friendship through this crazy thing called the Internet and I was thrilled to finally meet her in person in New York City back in May. Kathryne is a beautiful writer, an amazing photographer, and someone I like to consider 'my people.' Her site, Cookie + Kate, a Saveur magazine Best Cooking blog nominee this year, is a fresh and inspired place on the Internet. Please welcome Kathryne, and enjoy her recipe for horchata.
Although horchata (pronounced or-CHA-tah) is a traditional Latin American drink, I have yet to try it outside of the country. I first tasted sweet, spiced horchata off the ski slopes in Crested Butte, Colorado, last winter, and I savored a full glass of it a couple of weeks ago at Momofuku's Má Pêche in New York City.
Kyle, my friend and a bartender at Má Pêche, said the restaurant started making horchata for the kitchen workers but it became so popular with the entire staff that they decided to put it on the menu. I'm glad they did—it was a treat to sip on while we chatted under the peach-tinted lights glowing from behind the bar. My friend and I leisurely shared one of the best meals I've had in a long time, which included an eggplant and bacon sandwich that was out of this world (my blog is entirely vegetarian, but I can't resist the occasional slice of bacon). Our appetites satisfied and bellies happy, we eventually said our goodbyes and wandered toward the MoMA to admire modern art for the rest of the afternoon.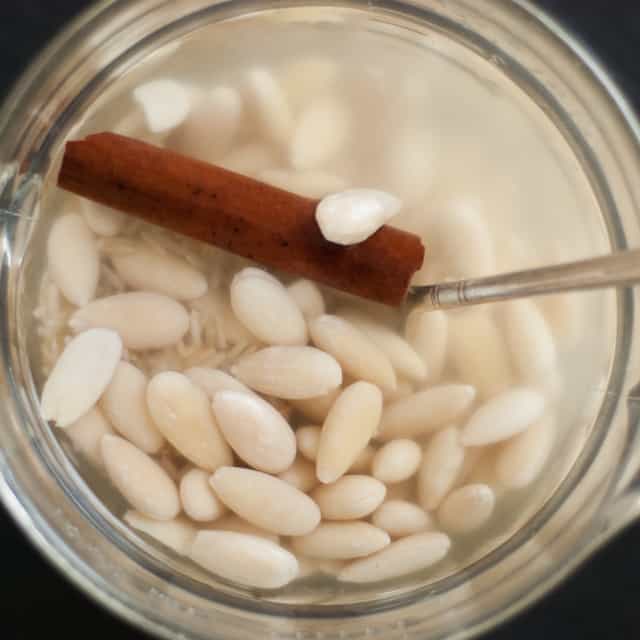 Horchata, which can be made from various types of soaked grains and nuts, manages to be creamy and comforting but at the same time light and refreshing. It's perfect for summer celebrations and slow sipping on a back patio. Add a splash of spiced rum to my horchata and I'm ready for lively conversation with friends (cue Rodrigo y Gabriela). I tried vodka, too, but wasn't a fan.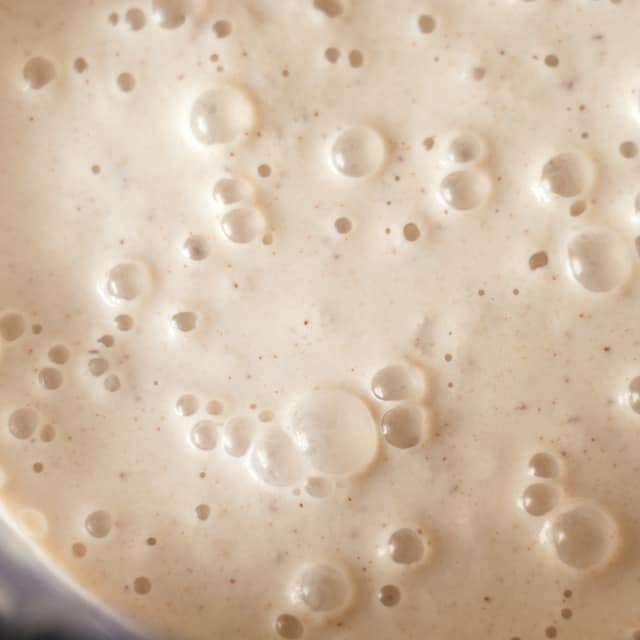 My dairy-free horchata recipe, which tastes very similar to the horchatas I've tried while traveling, is basically agave-sweetened rice-almond milk with cinnamon. I happen to be flying to Belize in a couple of weeks and hope to taste authentic horchata while I'm there. If I do, I'll be sure to report back to Turntable Kitchen!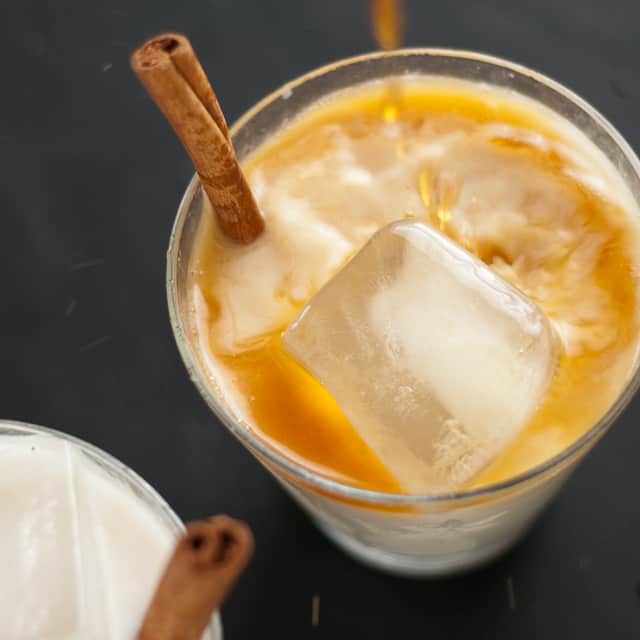 Horchata Recipe
Adapted from a Rick Bayless recipe.
Ingredients:
2/3 cup long grain white or brown rice (dry/uncooked)
1 1/4 cup blanched almonds
3-inch piece of cinnamon stick
4 1/2 cups water, divided
1/3 to 1/2 cup light agave nectar, to taste
Instructions:
In a medium bowl, combine the rice, almonds, cinnamon stick and 2 1/2 cups hot tap water. Allow the mixture to cool, cover and refrigerate overnight.
Pour the mixture into a blender, add agave (start with 1/3 cup, you can add more later) and blend on high for several minutes, until the mixture is as smooth as possible. Add one cup of cold water and blend for 10 seconds.
Place a large metal sieve over a large bowl. Line the sieve with cheesecloth (or use a nut milk bag or clean paint straining bag, found at hardware stores). Pour the mixture through slowly, stirring as you pour. Press on the solids with a spoon to extract as much liquid as possible. Lift the cheesecloth/bag and squeeze the rest of the liquid out. Discard the remaining dryish pulp. Pour the mixture into a pitcher and stir in the last cup of water. Pour into glasses filled with ice and serve.
Notes:
I made my horchata with brown rice because The Kitchn told me I could.
You can either buy pre-blanched almonds or blanch your own. Just pour 1 1/4 cup whole almonds into a bowl and pour boiling water over them. Let the almonds sit for a minute, then drain them in a colander and rinse with cold water. Use your hands to slide the skins off and proceed with the recipe as directed.