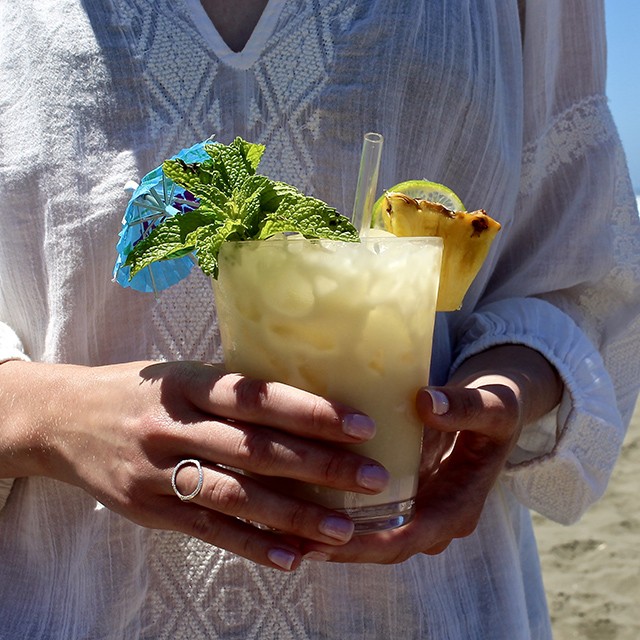 I know, I know. Another rum drink. While I've already shared my love of the Angostura Colada, I just couldn't help myself in this recent California heatwave. It's not often that it's beach weather in San Francisco, and I could only think of one drink that made sense to enjoy in the sand.
The Piña Colada is a classic drink that requires no introduction, but this version adds a touch of lime juice to balance the otherwise too-sweet version you were likely introduced to. It also calls for Lost Spirits Cuban-inspired 151 rum, which is a very strong rum that stands up against all of the competing flavors. Just a heads up: you probably don't want to drink more than one of these after you look at the nutritional information on the coconut cream.
Lost Spirits was recently featured in Wired (if you enjoy the back stories on booze that you consumer, the article is a great read). Lost Spirits recently sent me tickets to join them at their new distillery in Downtown LA, and I can't wait for the opportunity to see their Willy Wonka setup with my own eyes.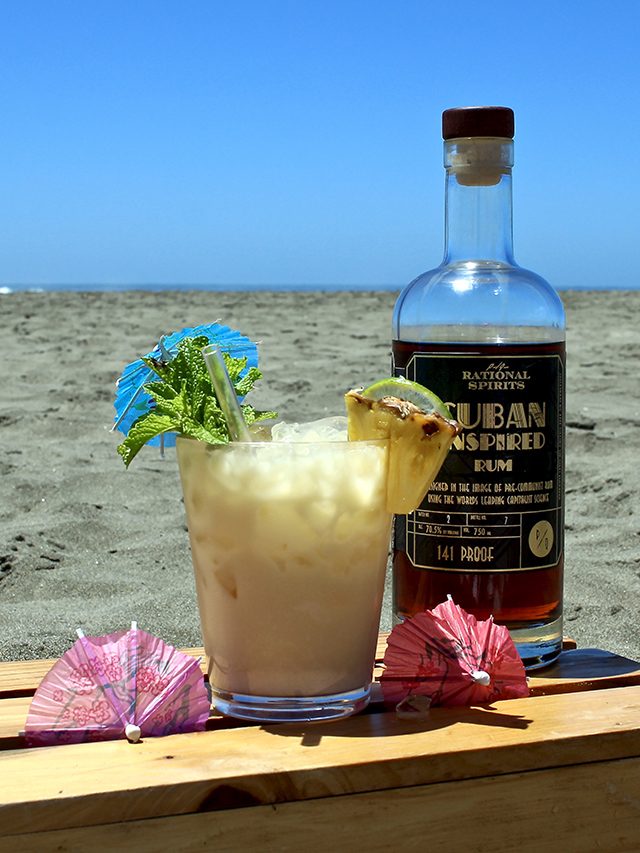 In a recent phone call with the Bryan Davis, founder of Lost Spirits, he explained the work he's done at the distillery like this: "You know how you can't get off the ride at Pirates of the Caribbean at Disneyland and drink with the pirates? That's the problem that I am trying to solve for."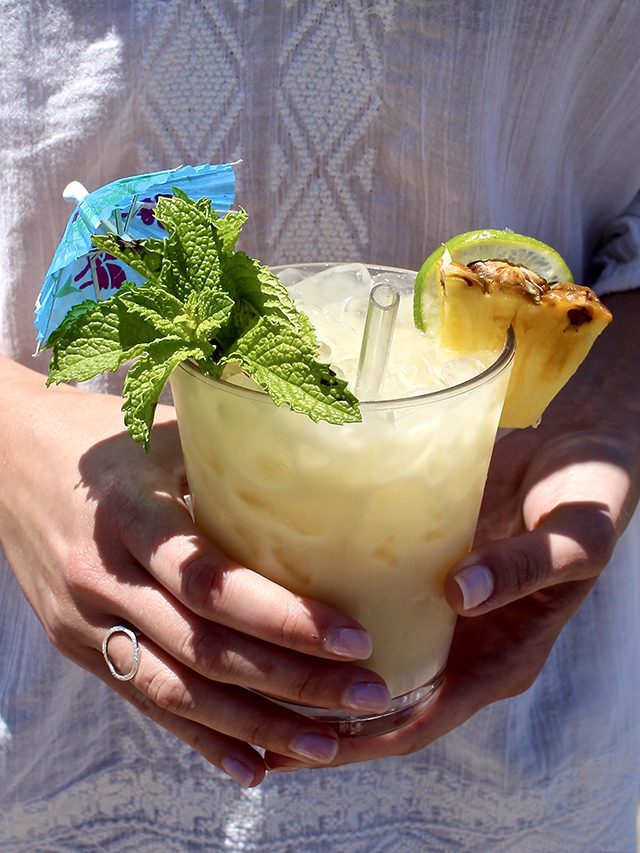 GLASS
RECIPE
2 oz rum, preferably Lost Spirits Cuban-inspired 151 rum
0.5 oz lime juice
1.5 oz pineapple juice
1.5 oz coconut cream, preferably Coco Lopez
Lots of crushed ice
Garnish with pineapple wedge, lime wheel, and toothpick umbrella (mandatory)
No blenders on the beach! Crush ice using a lewis bag or towel and a mallet. Pour all liquid ingredients into the cup. Fill the cup halfway with ice and give it a mix with a swizzle stick or your bar spoon. Fill the cup with ice over the edge of the cup. Garnish.
Photography and styling by Hannah Levy.