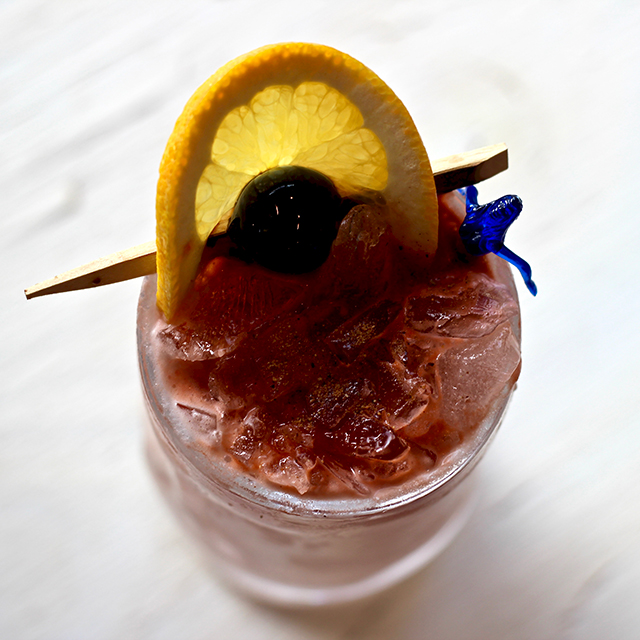 I've been preparing for colder weather all month, and it is finally here. It seems like it was only a few weeks ago that I started to turn away from summer cocktails and toward sipping on brandy and whiskey to warm up during a few coastal storms that hit the city. While I've been shifting a certain amount of my attention from delicious concoctions to my stash of sip-only bottles, I still aim to please guests who come over asking for (expecting) a recent new cocktail discovery or a perfected classic.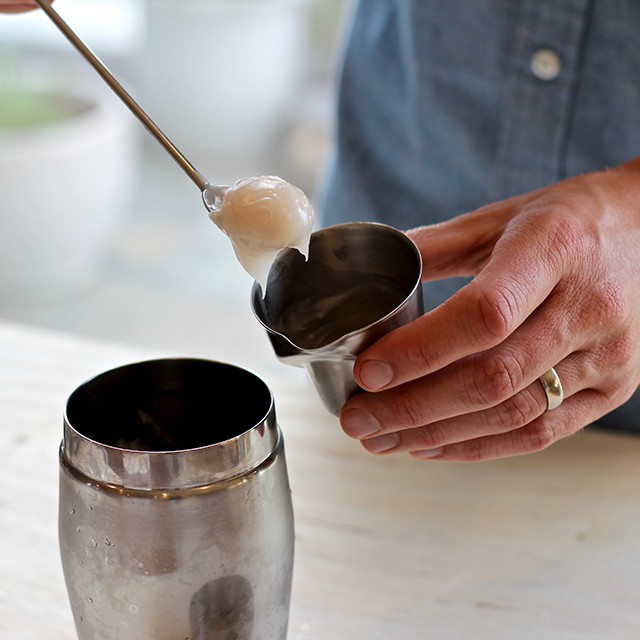 It seems like I'm running into a bit of a trend with regards to sharing cocktails that bridge the memories of long summer days with winter nights. Baking spices, citrus, and a heavy cream appear to be the critical components. Last year it was the Tiki Alexander, a marriage of the Brandy Alexander and the Piña Colada. This year, I share my favorite of the Amaro-spiked Piña Coladas that I've tasted so far, created by Zac Overman of Fort Defiance in Brooklyn.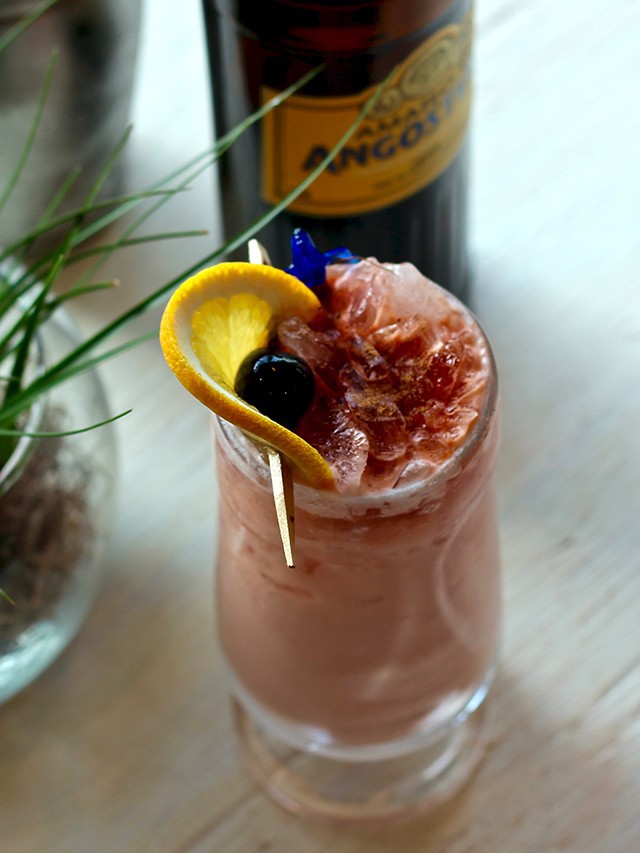 This drink definitely falls into the category of another holiday treat that you deserve for making it through the year. You'll get back into that normal workout routine in no time, right? That's what I always tell myself, at least.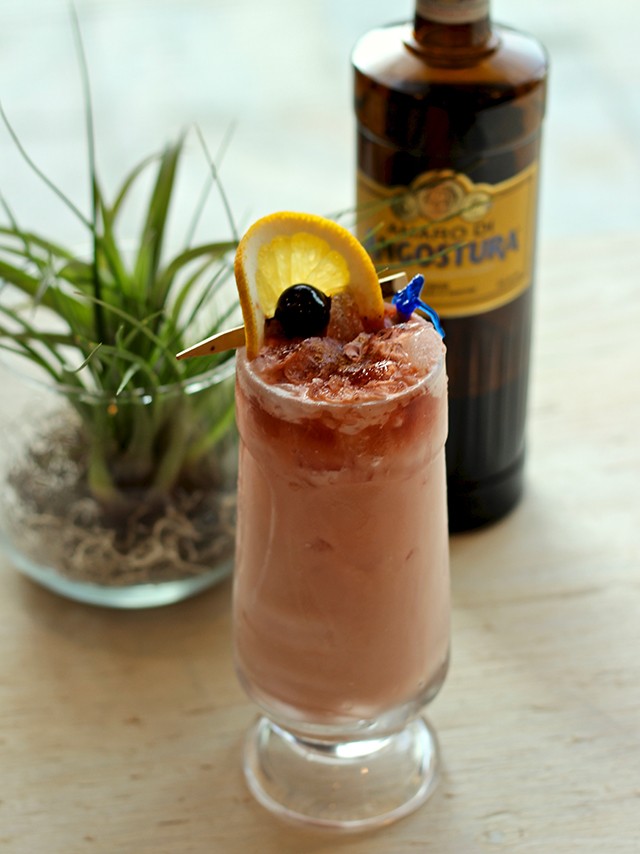 GLASS
Collins, hurricane glass, or brandy snifter
RECIPE
1.5 oz Angostura bitters (or Angostura Amaro — if using the amaro be sure to add a few dashes of bitters on top of the drink to bring out the scent)
0.5 oz overproofed (>50% abv or 100 proof) rum (preferably Wray & Nephew or Smith & Cross)
2 oz pineapple juice
1.5 oz cream of coconut
1 oz lime juice
Garnish with grated nutmeg and any combination of the following: maraschino cherry, orange or lime slice, pineapple leaves, cocktail umbrella, mermaid
Be sure to mix the coconut cream to break up the separation before using. Combine all liquid ingredients into a shaker. Add ice to the shaker. Shake for about 15 seconds to chill, dilute, and combine all ingredients. Fill the glass half with crushed ice. Double strain through a fine mesh strainer (like this one from OXO). Add more crushed ice to top off the glass. If you've used Angostura Amaro, add a few dashes of Angostura bitters to the top of the drink. Garnish to your heart's delight.
Photography and styling by Hannah Levy.