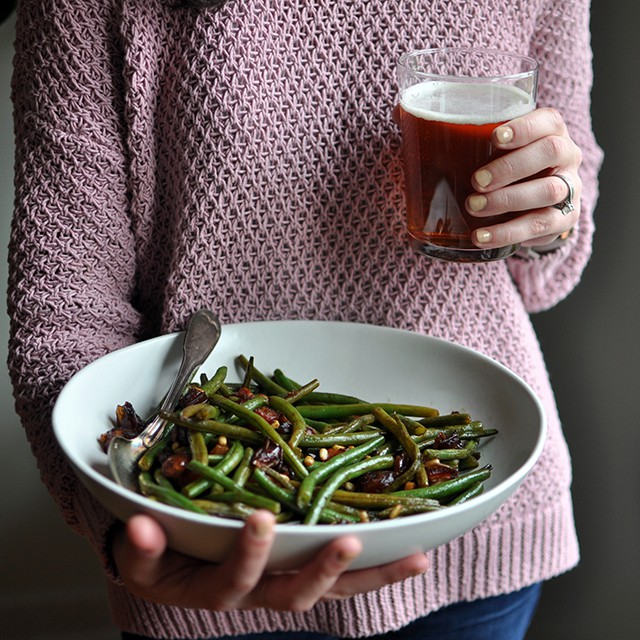 This is a sponsored post in partnership with our friends at Pints and Plates. All words and opinions are our own. Thank you for supporting the brands that help us do what we do!
Coming from California, home of one of the first 'microbreweries' (Anchor Steam Brewery) and one of the most renowned microbreweries in the country (Russian River Brewery), we were happy to find Seattle to be a place that really appreciates (and brews) good beer.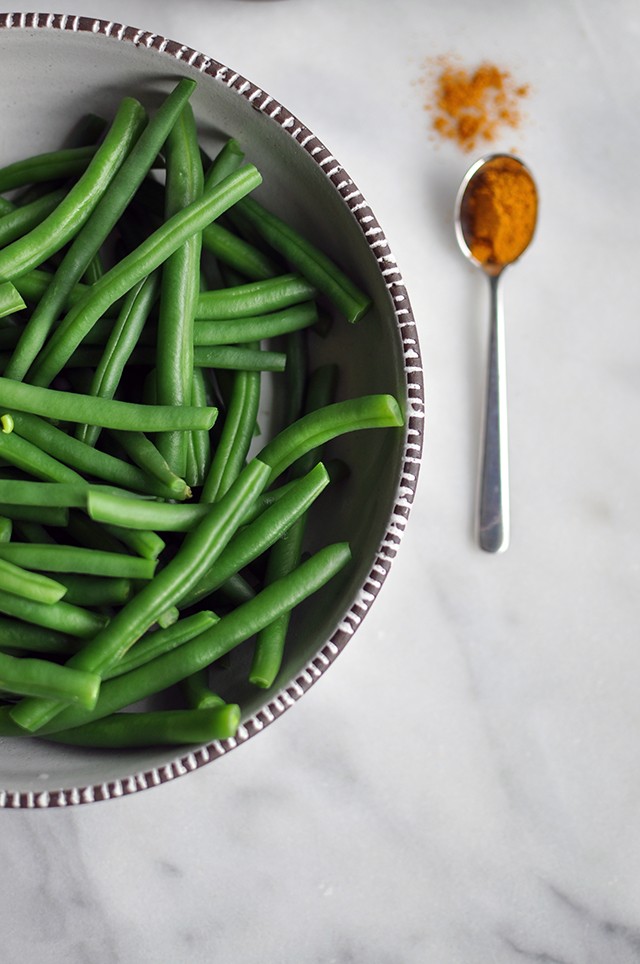 People here really love their beer and in our neighborhood alone, there are several bottle shops and breweries. You'll find Matt regularly hitting up Chuck's Hop Shop which is 'conveniently' always on the way home. When the weather is nice (and even when it isn't), it seems that Seattleites love to gather around a few pints. Here, breweries welcome all your pets, children, and plenty of food trucks for gourmet mid-day nibbles.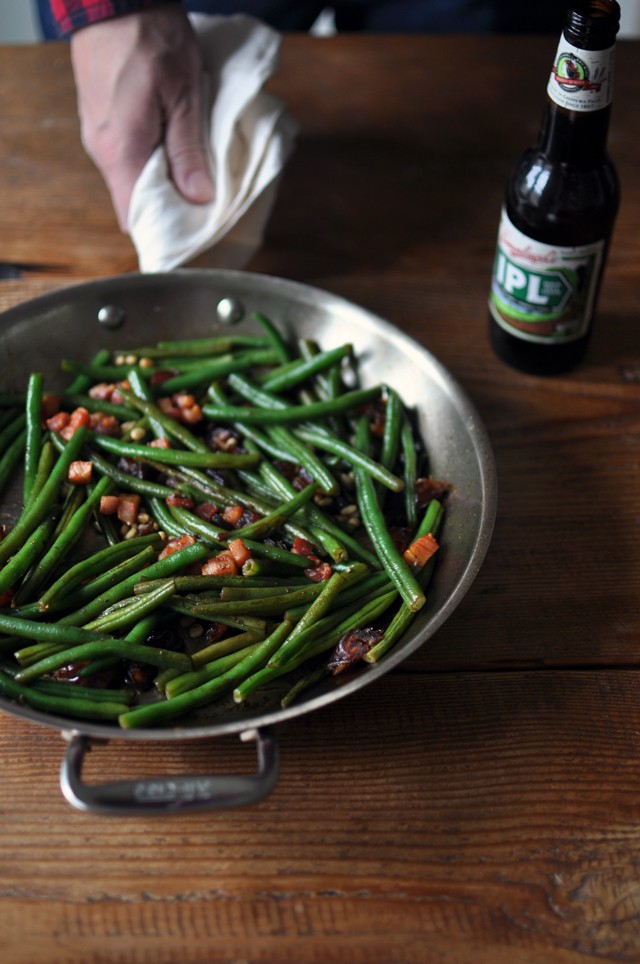 Needless to say, we've spent a fair share of afternoons enjoying the local pours and have since taken to seeking out local beers whenever we travel. One of the things I love about beer is that it goes so well with so many foods and feels ever present as so many seminal experiences. In fact, I associate so many of my eating experiences with beer. Whether it's a beach picnic, a street-side taco shop in Mexico, a piazza in Italy, a backyard barbecue, or a camping trip with friends, beer feels like it's just there — not always the star, but always a companion.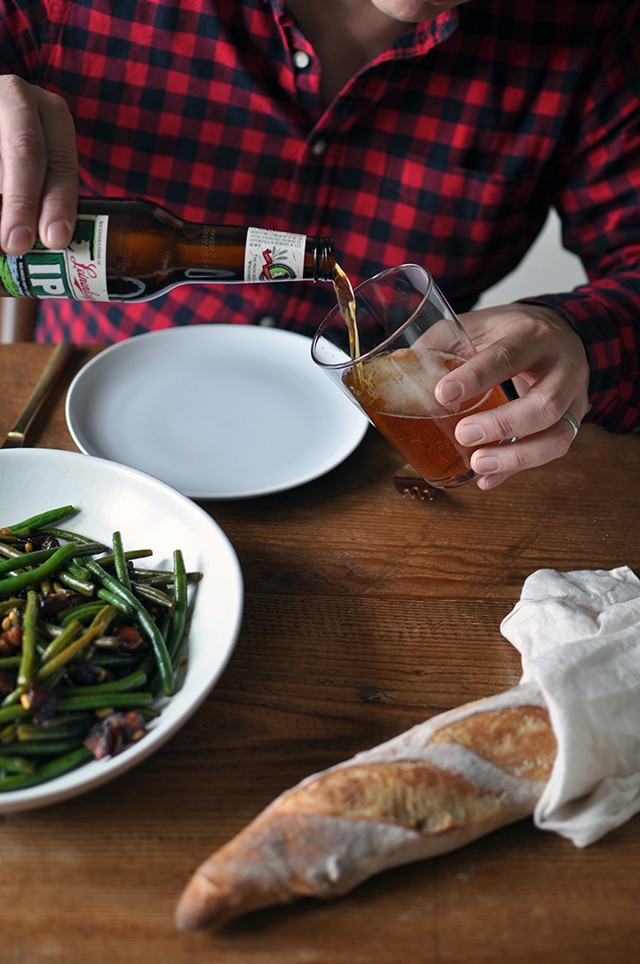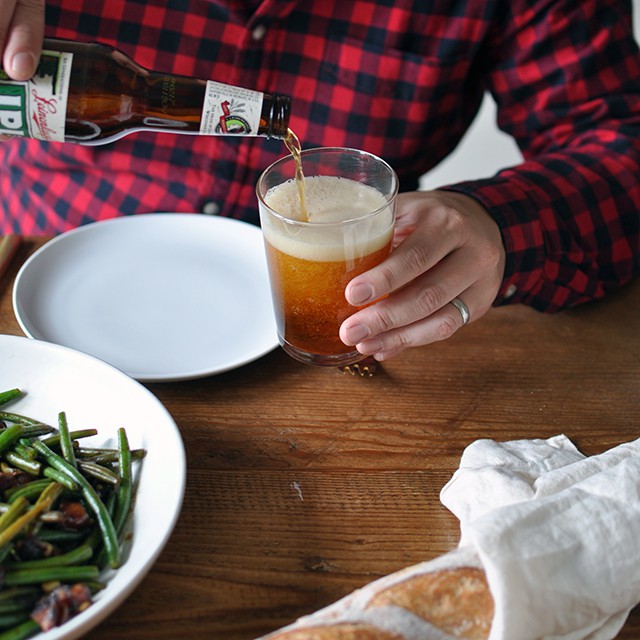 When we were introduced to Pints and Plates, whose mission statement says, "we believe that life happens over food and beer," we knew that they were after our own hearts. Musical Pairings are the foundation of what we do and generally believe that food is best paired with a complementary experience — be it music, coffee, wine, or beer. Pints and Plates has a wonderful selection of totally make-able recipes, all paired with beers. We chose to give their Green Beans with Dates and Pancetta, paired with Leinenkugel's® IPL (an India Pale Lager) a whirl last weekend and are sneaking it in before the holidays because it would make a great (and simple!) holiday side dish.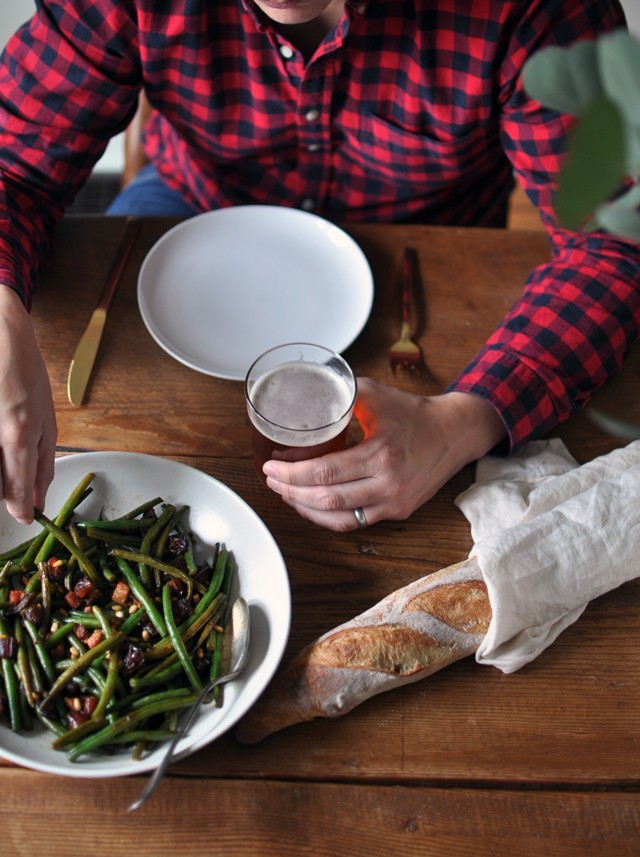 The India Pale Lager is the perfect pairing for the sweet and salty dish (with a surprising light kick of curry!). It's malty and hop-forward without being too overpowering; more than anything, it's supremely drinkable so everyone in your family (mom, dad, brother, sister, weird uncle) will be sure to enjoy it. The green beans can be blanched ahead of time and all of the add-ons (dates, pine nuts, pancetta) can be prepped the day before your gathering, too, so you can have this dish on the table is less than 20 minutes or less. Have you tried an IPL before? I love IPAs and this was my first experience with an IPL!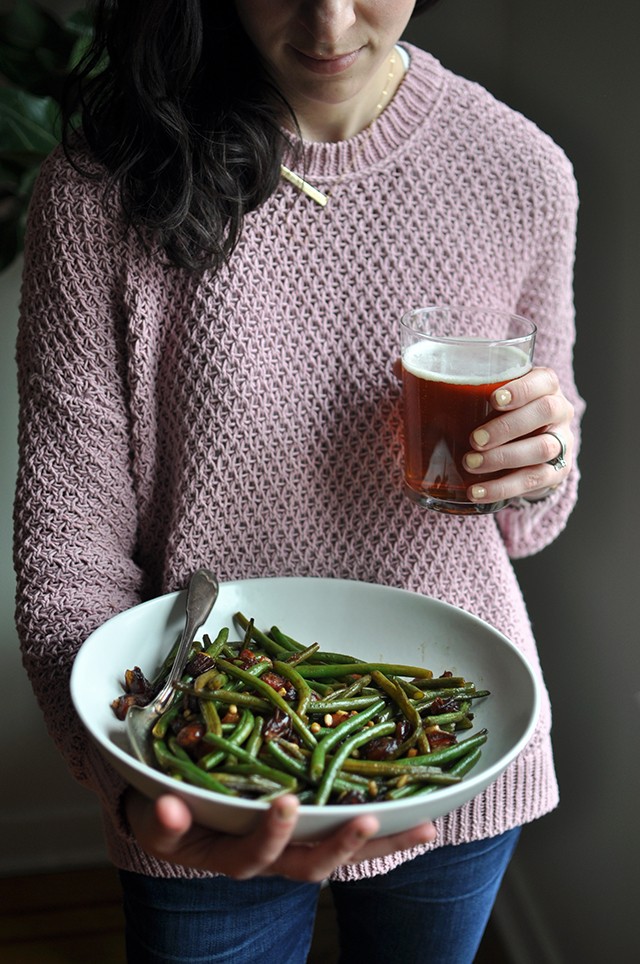 Green Beans with Dates and Pancetta
Recipe courtesy of Pints and Plates
2 pounds green beans, ends removed
¼ pound pancetta, sliced thick and diced
½ cup (about 8) dates, pitted and chopped
¼ cup balsamic vinegar
1 teaspoon curry powder
¼ teaspoon salt
¼ teaspoon ground black pepper
¼ cup pine nuts, toasted
STEP 1
Bring a large pot of salted water to a boil. Boil green beans for 5 minutes until slightly tender and still vibrant green. Strain green beans and place in a bowl of ice water. Once cool, remove beans to a bowl.
STEP 2
In a large sauté pan over medium-high heat, sauté pancetta until fat has rendered and crisp, about 3 to 5 minutes. Remove pancetta and add green beans, dates, vinegar, curry powder, salt, and black pepper. Sauté, stirring frequently, over medium heat until the vinegar has reduced completely, about 2 minutes. Add pancetta and pine nuts, toss to combine, and serve.
Note: Green beans can be blanched a day before and stored in the refrigerator until needed. Serve with grilled or roasted chicken, pork dishes, and fish.
This is a sponsored post in partnership with our friends at Pints and Plates. All words and opinions are our own. Thank you for supporting the brands that help us do what we do!