Fall is such a lovely time to cook, don't you think? Fall marks the beginning (and the end, I suppose, depending on how you look at it). For me, Fall holds a special place–when my favorite fruits and vegetables are still in season and the hearty cold weather ones begin to turn up at the farmer's market. I love Fall colors–the oranges, browns, rusty reds–and tucking my jeans into a great pair of knee-length boots (yes, I do that). I love to drink warm, heavy red wines. I love to wear scarves (but without the big winter peacoat). I love to linger a little longer in bed, cocooned in blankets. I love the smell of baked apples. And cinnamon. I love visiting wine country and seeing the grapes, bursting and weighing down the vines. These are the things I love about Fall.
And I love chanterelles. Last winter, I posted my favorite childhood dish: Skillet Chanterelle Mushrooms and Potatoes. It is a dish that brings me back to the forests outside of Moscow where I was just a little girl. Back then, we collected them in the woods. These days, I'm lucky if I can buy them at the farmer's market for $20/pound. But I indulge myself when I see them. As they truly are magical. Tender and woodsy, slightly sweet almost and the brightest orange color.
This pan-roasted cod sounds like it might be complex, but it is actually quite simple. And the chanterelles, which are sauteed with shallots, garlic and some thyme, in addition to sherry vinegar, are just the perfect accompaniment to the fish. This dish is just light enough for Fall, and just cozy enough to make you appreciate the change of seasons.
Pan-Roasted Cod with Chanterelles
adapted from Saveur
*serves 2
2 fillets of cod
3-4 tablespoons of extra-virgin olive oil
about 3 cups of fresh chanterelles, cleaned and quartered
1 shallot, minced
1 garlic clove, minced
2 tablespoons of thyme leaves, chopped
1 1/2 tablespoons of sherry vinegar
1 tablespoon of butter
salt and pepper, to taste
1. Heat a few tablespoons of olive oil in a large skillet over medium-high heat and add the mushrooms. Cook, stirring, for about 10 minutes, until mushrooms are tender and the liquid that has come out of them has evaporated.
2. Stir in the shallots, garlic, 1 tablespoon of vinegar and thyme. Season with salt and pepper and cook for a few more minutes before taking off the heat.
3. Allow the mushrooms to cool before stirring in the rest of the vinegar and setting aside for 30 minutes to an hour.
4. To prepare the fish: brush the fillets with oil and season with salt and pepper.
5. Heat the butter and about a tablespoon of olive oil in a cast iron skillet over medium-high heat. Add the fish and allow to cook for about 3-5 minutes per side (until flaking and cooked through).
6. Carefully remove the fish and place on individual plates. Top with the mushroom mixture and garnish with sprigs of fresh thyme.
Musical Pairings: Junip – Fields + Pan-Roasted cod with Chanterelle Mushrooms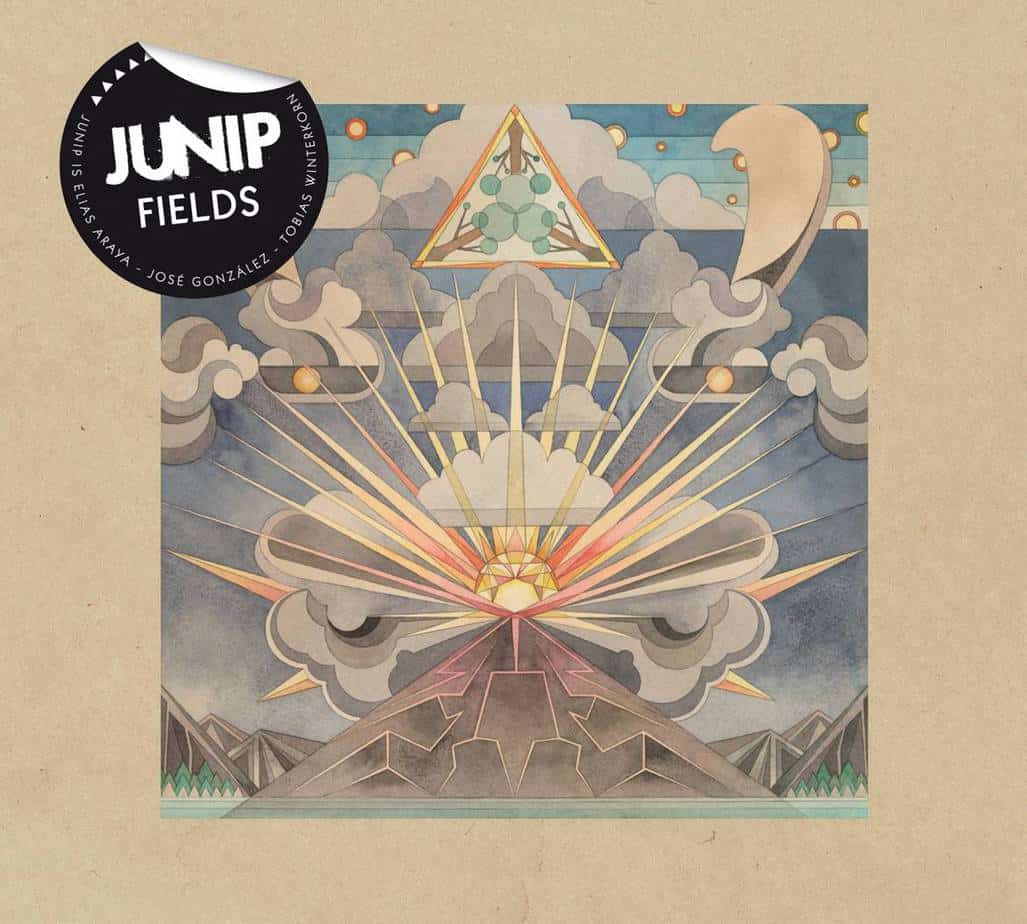 It's Fall, and so it is a great time to start unveiling some great autumnal recipes on eating/sf, and this pan-seared cod with chanterelle mushrooms is a great example of a simple, but flavorful meal that you will leave you full and satisfied on a cool September/October evening. I've selected the debut album Fields by Jose Gonzalez's new band, Junip, for this pairing. It is autumnal and pensive; an album filled with woodsy, warm instrumentation including subtle spacey keys forming memorable melodies. It is perfect listening for an evening spent wrapped up in a wool blanket on a cool night with a glass of red wine or a tumbler of scotch following a filling meal. More at Musical Pairings. –Matthew