When I bit into this cake, the first thing that went through my head was: "It's like Christmas Meets July." Before I even picked up the ingredients, I was intrigued by the idea of pairing summer fruit with gingerbread. Would it work? Suffice it to say, David Lebovitz is a man who knows dessert so I put my trust in him: all of it. Because when you're baking a cake for a 13 year old's birthday, you better make sure that it will work.
Having recently received his latest book, Ready for Dessert (one of the many cookbooks I got for my birthday), I'd been itching to try some of his creations. As we're only a few days away from August, I'm reminded that my favorite summer fruits are fleeting, so I really wanted to bake something that would elevate my bounty of berries and stone fruit.
I'm not sure who invented the Upside Down cake but he/she is a genius in my book. Baking fruit at the bottom of a cake pan achieves something brilliant: caramelized, oozy, gooey, buttery, sugary fruit that doesn't in any way weigh down the cake, which bakes over the fruit medley. Once the cake is slightly cooled, it is inverted to display the beautiful fruit arrangement on top. Upside down cakes can be made with any number of fruit. What really drew me to this recipe, though, was not only the upside down fruity goodness, but the cake itself–a moist gingerbread–one of my favorite winter-time treats.
The combination was really another one of those food revelations. Paired with some homemade whipped cream, every bite revealed a new dimension: almost jam-like raspberries, aromatic ginger and clove, creamy accent. I tend to shy away from making a dessert too many times–let's face it: you don't want to read about my cinnamon rolls AGAIN. But with this cake, well, I just might have to.
Nectarine-Raspberry Upside Down Gingerbread Cake
*adapted ever-so-slightly from Ready for Dessert, David Lebovitz's latest book
For the fruit topping:
4 tablespoons of butter
3/4 cup of brown sugar
1 1/4 cup of fresh, ripe raspberries
3-4 medium-ripe white or yellow nectarines, pitted and cut into 1/2 inch slices
For the gingerbread cake:
1 1/2 cups of all-purpose flour
2 teaspoons of ground ginger
1 teaspoon of ground cinnamon
1/2 teaspoon of ground cloves
1 teaspoon of baking soda
two pinches of salt
1/2 cup (1 stick) of butter, softened
1/2 cup of sugar
1/3 cup of molasses (not blackstrap)
2 large eggs (at room temperature)
1/4 cup of room temperature milk
1. Preheat the oven to 350 degrees F.
2. Place the butter for the fruit topping in a 9 inch round cake pan and set it directly on a burner. Melt the butter over low heat, then stir in the brown sugar. Remove from the burner and let cool while you prep the fruit.
3. Evenly distribute the raspberries over the brown sugar/butter mixture. Then, arrange the nectarine slices on top of the raspberries, in overlapping circles.
4. Make the gingerbread cake: whisk the dry ingredients in a medium bowl.
5. In the bowl of a stand mixer, beat the butter and sugar on medium speed for about 3-5 minutes (until it is light in texture and color).
6. Beat in the molasses, then beat in the eggs, one at a time. Use a spatula to scrape down the sides of the bowl to make sure all of the ingredients are fully incorporated.
7. Mix in half of the dry ingredients from the bowl. Stir in the milk, then mix in the rest of the dry mix until just incorporated.
8. Distribute the cake batter over the fruit, evening it out with a spatula.
9. Bake the cake for about 45-55 minutes (be careful not to let the top burn). Test for doneness by inserting a wooden toothpick into the center of the cake (if it comes out clean, it's done).
10. Let the cake cool slightly before running a knife along the edges and inverting it onto a plate.
11. Serve warm, with homemade whipped cream.
*Note: if you make the cake ahead of time like I did, place it in a warm oven on an oven-proof plate for about 5-10 minutes.
Musical Pairings: Blackbird Blackbird – Summer Heart LP + Nectarine-Raspberry Upside Down Gingerbread Cake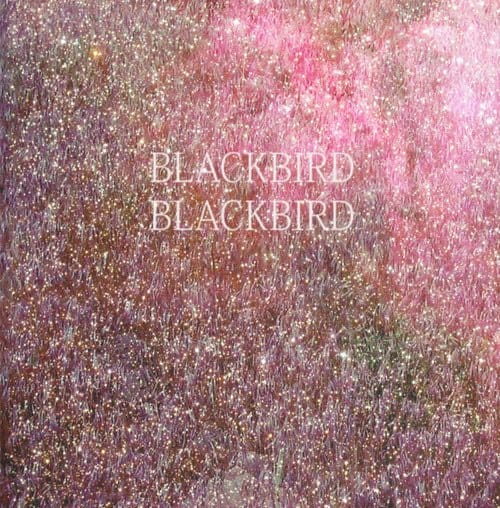 Mikey S. (a.k.a. Blackbird Blackbird) has proven to be one of the hardest working men in the San Francisco music scene in the past few months. In the span of a few short months, he released a slew of singles including a completely re-worked and re-outfitted drifting cover of Modest Mouse's "Float On," a free EP, a number of fantastic remixes, DJed a fantastic show at Sub-Mission in San Francisco, and released his debut album entitled Summer Heart LP. Not bad for a former punk drummer whose electro-pop career seemingly spawned out of nowhere. But don't let the limited resume lead you to believe he hasn't put a lot of heart into these tracks. In fact, Summer Heart is an amazingly solid collection of laid-back, twinkling beat-induced rhythms and shimmering melodies. Like the luscious raspberry and nectarine upside-down gingerbread cake that Kasey is featuring on eating/sf, this album is so good and so "now" it'll get stuck in your head for days. Read more at Musical Pairings. –Matthew