Food revelations. I love having those. When you discover that putting sliced cucumbers in water instantly jazzes up a plain old pitcher. Grilling a peach and topping it with whipped cream is one of the easiest ways to create dessert without actually baking anything. Baking bread can be as simple as mixing flour, yeast, salt and water and letting the mixture sit in a bowl for 12 hours.
A revelation doesn't have to be grand. I believe that revelations can be humble reminders that taking risks can often pay off. One of my latest revelations was the spur-of-the-moment decision to toss some briefly blanched green beans with some smoked paprika (one of my favorite spices in the my spice cabinet). Green beans are fairly flexible—they can be sautéed, blanched, chopped, shredded and baked. They pair well with meat and fish, add crunch to a salad and play a pivotal role in the ever-so-beautiful salade nicoise.
Typically, when I make green beans, I blanch them briefly in boiling water (until they're slightly tender, but still have that slight crunch) before tossing them with olive oil and sea salt. Sometimes I add some toasted nuts. But rarely do I add spices…until one weeknight a few weeks ago, when a jar of smoked paprika sneakily rolled out of my cabinet and planted an idea in my head.
I followed my usual procedure (blanching the beans, then tossing them with olive oil and large-grain sea salt) but this time, I added about a teaspoon of paprika to the mix (along with some freshly-squeezed lemon juice). Instantly, my green beans were transformed into a smoky, crunchy, salty, nutritious side dish.
I imagine you change the amount of paprika and lemon that you add for varying degrees of smokiness and citric acidity. Next time you have a bag of green beans sitting in your fridge, give that old routine a kick.
Green Beans with Smoked Paprika
about 2 cups of green beans, trimmed and cut in half
1 teaspoon of smoked paprika
large grain sea salt, to taste
freshly-grated pepper, to taste
2-3 tablespoons of good quality extra-virgin olive oil
freshly-squeezed lemon juice
1. Bring a medium pot of water to a boil.
2. Blanch the green beans briefly in the boiling water (no longer than 5 minutes), until they're slightly tender but still a bright green color.
3. Drain the green beans in a colander, then transfer to a medium bowl. For an additional layer of flavor, squeeze in about half a teaspoon of lemon juice over the beans. Sprinkle with additional sea salt.
4. Toss well with the olive oil, sea salt, paprika and pepper. Serve warm.
Musical Pairings: Elliott Smith – Either/Or + Green Beans with Smoked Paprika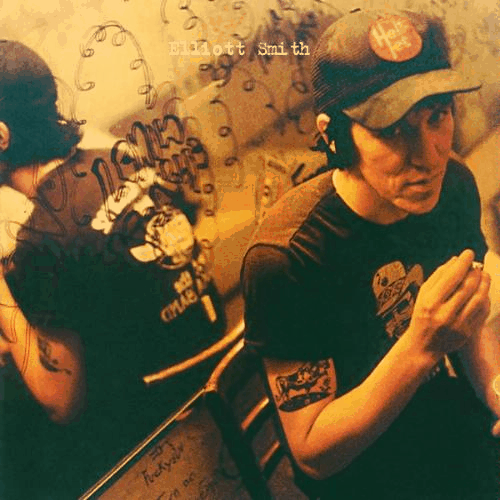 Some great recipes are complex and nuanced, and some great recipes are simpler but every bit as tasty. Green beans with smoked paprika and sea salt clearly fall in to that latter category, but that doesn't make this recipe any less fun than a recipe with ten times as many ingredients. In fact, sometimes it can be delicious to discover a new way to put together simple, traditional ingredients in a way that still feels new and exciting. This is true for music, too. For example, most of the songs on Elliott Smith's Either/Or consist of little more than a sparse drum set, acoustic guitar or piano, and Smith's vocals. Indeed, every instrument on Either/Or album was performed by Smith himself. Nonetheless, the fantastic collection of songs compiled here couldn't be more breathtakingly beautiful if there had been a gifted supporting band and lush instrumentation. Indeed, Either/Or proved that Smith was unparalleled in his ability to craft simple, unadorned pop masterpieces. More at Musical Pairings. –Matthew