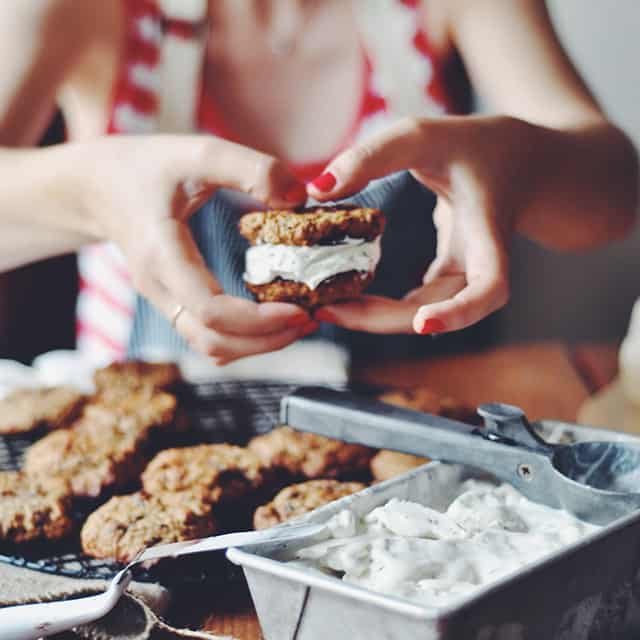 "I want to show you something," she often says with pride these days. Sometimes, it is a new toy. Sometimes, a "fancy trick" on the playground (currently it is hanging off the rail just above the slide with her long legs tucked under her). But either way, there is something magical about a small person being so gleeful about wanting to please you, to impress you. It is a courtship of the most honest kind.
I often wish that I could step outside my body and see what she sees. Do I seem old? Young? Am I fun or stern? Does she see me the way I looked at my mom when I was a little girl?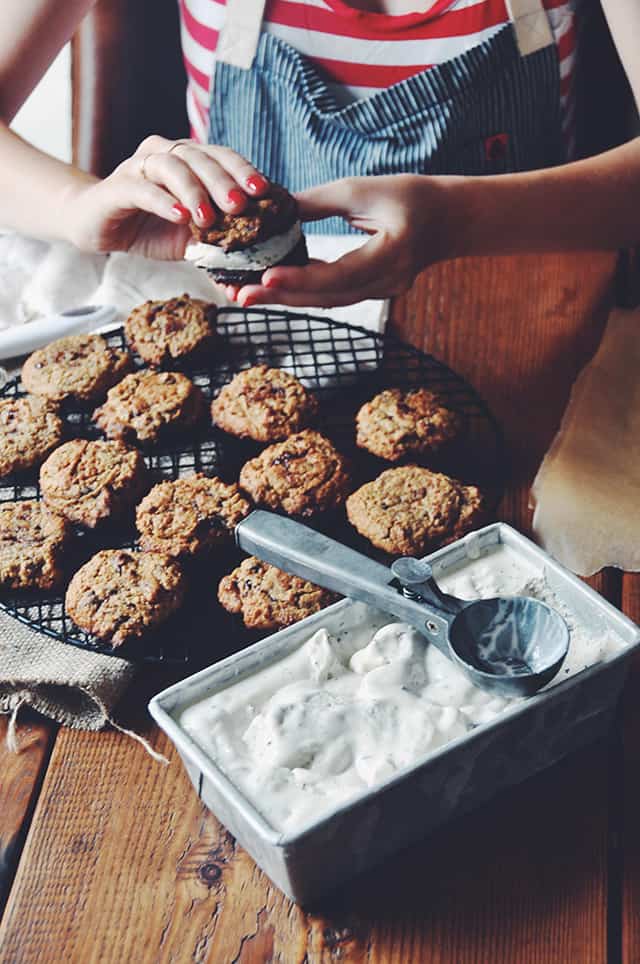 Some days she holds my hand eagerly. Buries her face in my thigh. Others she says, "no kisses" and runs off without so much as a hug.
It's hard to explain the love I feel for her other than it is pure. The sort that doesn't feel complicated — yet.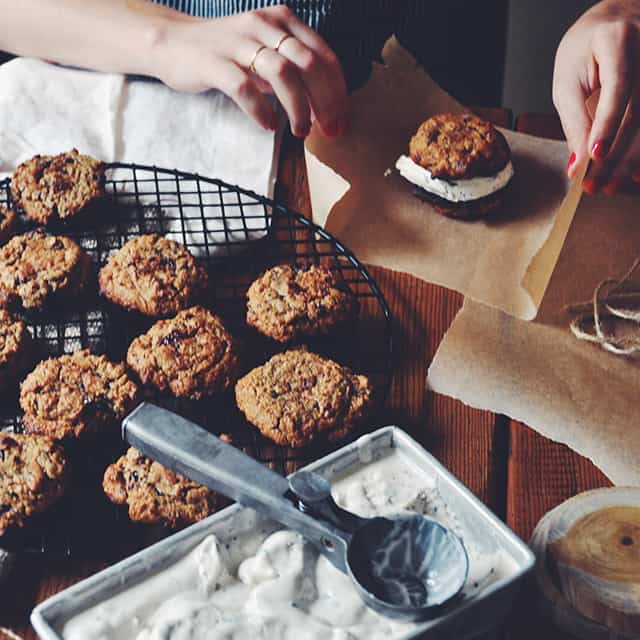 I remind myself to pay attention. Closely. Acutely. To smell her skin and hair often. To watch her eyes when she smiles. To look out to wherever she is looking. But sometimes I forget.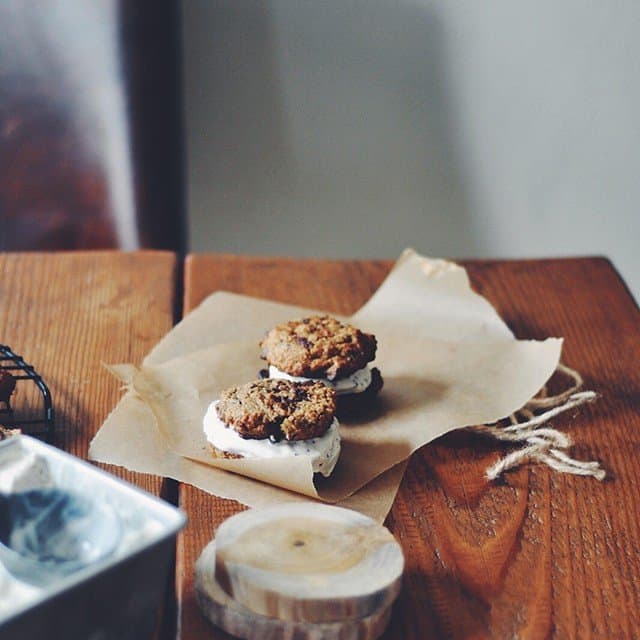 I get distracted by a text message or a the grocery aisle. Or I'm simply too tired to really appreciate a moment of stillness. Time is of no essence to her because every new experience is a treat. She stops at every stoop to jump off the first step and slows her walking when she hears the accordion music flowing from the second story of a building close to ours. She screams and jumps up and down, "Cantaloupe!" and somehow always knows when the conversation turns to ice cream — "What you say, mama?"
Her joy is so full.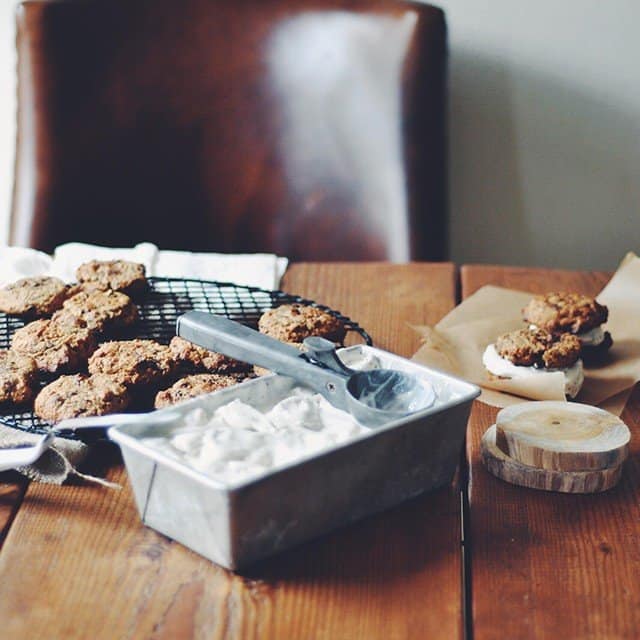 Muscovado Chocolate Chip Cookie Ice Cream Sandwiches
adapted from A Modern Way to Eat
1 cup of oats (I used quick cook)
2/3 cup of whole wheat pastry flour
1/2 teaspoon of baking powder
4 ounces of semisweet chocolate, roughly chopped
6 tablespoons of room temperature butter
6 tablespoons of peanut butter (smooth, not chunky)
2/3 cup of dark muscovado sugar
2/3 cup of brown sugar (sub: light muscovado sugar)
1 teaspoon of real vanilla extract (the good stuff!)
2 large eggs, lightly beaten
ice cream, for the ice cream sandwiches
1. Preheat your oven to 400 degrees F and line two baking sheets with parchment paper.
2. Use a spice grinder or food processor to grind the oats into a flour. Combine the oat flour with the whole wheat flour, baking powder, and chocolate.
3. Combine the peanut butter, sugars, and vanilla extract in the bowl of a stand mixer fitter with a beater attachment. Beat until creamy. Beat in the eggs, scraping down the sides of the bowl, as needed.
4. Add the dry ingredients and stir them into the wet ingredients using a wooden spoon.
5. Scoop approximately golfball-sized balls of dough onto your baking sheets, leaving about an inch and a half of space between each. Once you've filled your baking sheets, bake the cookies for 8-10 minutes, or until they're lightly golden. Let the cookies cool slightly in the pan, then transfer them to a cooling rack.
6. Once the cookies are completely cooled, make your sandwiches: place one scoop of ice cream or gelato on the bottom cookie and top with another, gently pressing down.