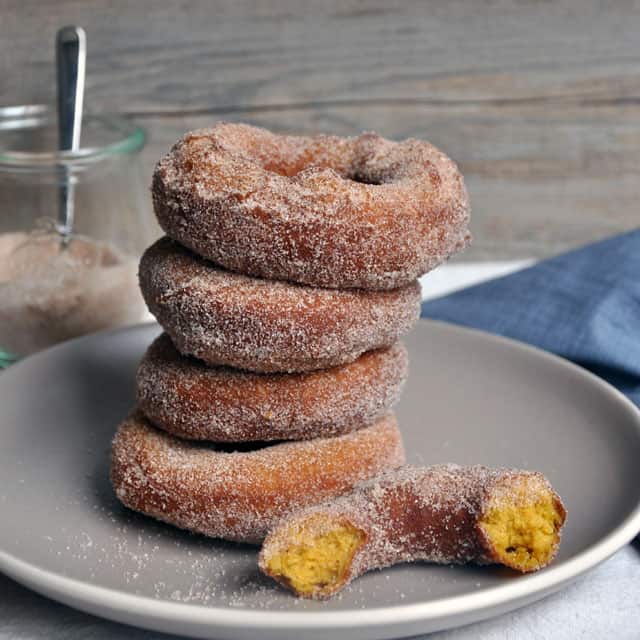 After dealing with printer issues all weekend while trying to create our packing labels for Pairings Boxes and chasing down the mailman who graciously took ALL of our boxes, I'm finally able to say that we overcame every challenge to get this thing off the ground. The very first people who purchased their Pairings Box subscription will be getting their October Pairings Box THIS WEEK (!!) I feel as though I've just walked out of college, for the last time. Of course, this is only the first one and in a few weeks, we'll start this process again, only much better prepared. The second record is already being pressed, the record sleeve is done, and I'm putting the finishing touches on the November Pairings Box recipes (I'm SO excited about them!).
Here is some of what I've learned throughout this process:
Everything. Always. Takes. Longer.
Whether it's dealing with vendors, your web developer, or just yourself. When you're blazing into foreign territory, you need to understand that there will inevitably be more hurdles than you initially envisioned. But, the important thing to remember is that it's ok to be a little gentler with yourself. You can only do as much as you can do. I'm still learning to internalize this.
You will need help.
We kind of knew that we'd need help from people, especially when it came to getting the first Pairings Box off the ground. But what I've learned is that, not only do you need help from people to do the physical labor, but you need help from people to just hold you up. I'm indebted to Kimberley, Jeff, Hannah, Jeff, Danielle, and Matthieu for helping do everything from hand-numbering records to stamping tags and taping up the boxes. I would be lost without my mom, who came up with the design for our recipe cards. But I'm also thankful for so many more friends who've just been there, rooting for us, listening to us, and spreading the word.
You have to make decisions and stick with them.
The bottom line: you can't please everyone, and there will always be more to be done. But, at some point you just have to decide that you're happy with what you've got, and let it go.
Having a partner helps. A lot.
I can't imagine not being able to lean on someone as much as I've leaned on Matt. Every step of the way, he's gone above and beyond to try to alleviate any unnecessary stress for me, taking on way more of the project than I could ever handle. He's my rock.
If you have a great idea and at least one other person thinks it's a great idea, make it happen.
We announced the launch of the Pairings Box in mid-July, 2011. Last night, as we sat at Bar Tartine, drinking wine to celebrate the first shipment going out, I was awe-struck by the fact that in two months, we came up with a concept, created it, and actually shipped it out to people who actually wanted to buy it. It felt completely surreal to know that THIS WEEK some of you are going to be opening something that we MADE. I don't have any children yet but, by God, this feels like my first-born. I hope you think he's cute.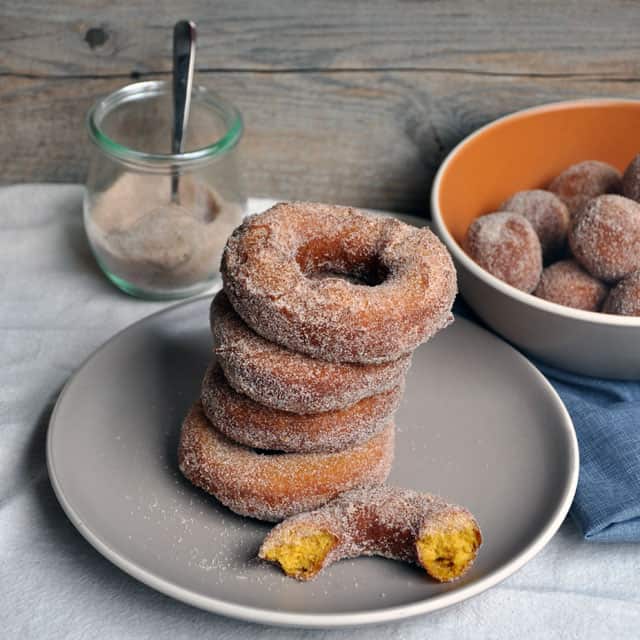 I want to emphasize that we're still figuring things out. But, we hope that those of you who've decided to take this journey with us will be excited to join us every month. Right now, we've got a limited number of October Pairings Boxes left for purchase. You can sign up now if you'd like to start your subscription with this month's box. We'll begin taking new subscribers for the November Pairings Box in about a week or so. You can stay updated by following us on Facebook or Twitter, or subscribing to our Monthly Newsletter.
As I mentioned, this weekend, Danielle and her husband Matthieu, Hannah and Jeff, came over to help us put the finishing touches on boxes, so I decided to make a special, seasonal treat: pumpkin donuts. I'm not usually a deep fryer but something called to me, so I thought I'd give it a go. I'm a big fan of baking with multi-grain flours so I thought, why not mix it up in these donuts? I used a mixture of regular, whole wheat, and barley flour, though you could certainly get away with making these with just all-purpose. There's no better way to describe these donuts than just BOMB. They're pumpkin-y, but not overwhelmingly so. When you bite into them, you'll see that they're bright orange. The spiced sugar – a combination of sugar, cinnamon and nutmeg (I highly recommend grating some yourself) is festive and celebratory.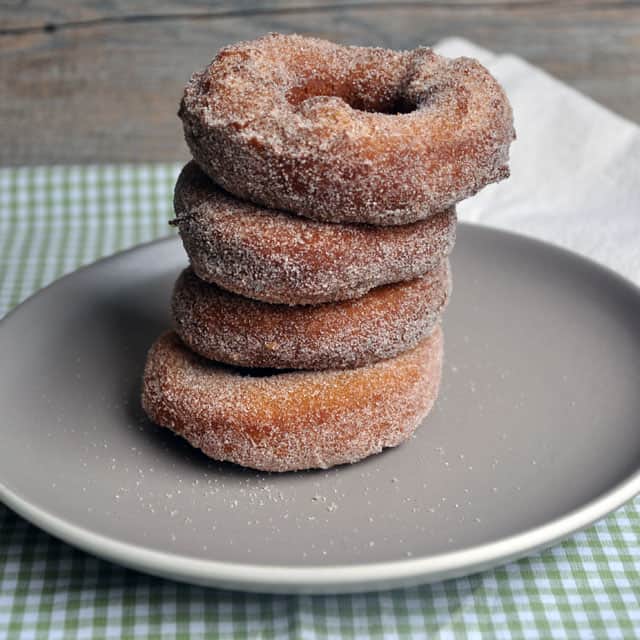 Multi-Grain Pumpkin Donuts with Spiced Sugar
adapted from this recipe
*makes about 16-24 donuts, plus holes (depending on size)
For the spiced sugar:
1 cup of sugar
4 teaspoons of cinnamon
2 teaspoons freshly-ground nutmeg
For the donuts:
1 cup of all purpose flour
1 cup of whole wheat flour
1/2 cup of barley flour
4 teaspoons of baking powder
1/2 teaspoon of baking soda
1 teaspoon of salt
1 teaspoon of cinnamon
1/2 teaspoon of ground ginger
1/4 teaspoon of of freshly-ground nutmeg
pinch of ground cloves
1 cup of sugar
3 tablespoons of unsalted butter, at room temperature
1 large egg, plus 2 egg yolks
1 teaspoon of real vanilla extract
1/2 cup plus 1 tablespoon of well-shaken buttermilk
1 cup of canned pumpkin puree
Canola oil or vegetable oil for frying
1. Make the spiced sugar by whisking all of the ingredients together. Set aside.
2. Whisk the flours, baking soda, baking powder, spices, and salt in a large bowl.
3. Combine the sugar and butter in the bowl of a stand mixer fitted with a beater attachment and beat until thoroughly mixed. Beat in the egg, yolks and vanilla. Add the buttermilk and slowly add the pumpkin. Continue beating until combined. Next, add the dry ingredients and beat until just combined (your batter should be smooth). Cover the mixture with a sheet of plastic wrap and refrigerate for at least 3 hours or overnight.
4. When you're ready for frying, add oil to a large pot until it reaches a depth of about 1 1/2 inches. Attach a deep fry or candy thermometer and heat the oil until it reaches about 350 degrees F (don't let it get too much hotter as it will continue to get hotter as you add the donuts; you don't want to burn them).
5. While the oil is heating, cut out your donuts: sprinkle a large baking sheet with flour and make a ball out of about 1/3 of the dough. Press it out into a round 1/3 of an inch thick. Add more flour, as needed. The dough will be sticky. Use a large biscuit cutter to cut out the donut rounds. Next, use something to cut out the center hole (I used one half of a tea ball). Roll the hole into a ball. Sprinkle another baking sheet with flour and add the finished donuts to that sheet. Continue cutting and shaping the donuts until you have used up all of your dough.
6. Once the oil is hot, first fry your donut holes until they are golden brown. Add them in batches to the oil and have a metal slotted spoon handy to scoop them out. Turn the donut holes occasionally and dial down the heat if they're browning too quickly. This should take no more than two minutes. My ideal temperature was between 325 and 350.
7. Fish out the donut holes with your slotted spoon and place them on a plate lined with several paper towels.
8. Once you're done frying the holes, fry the donuts, two at a time, until they are golden brown. Carefully turn them to evenly fry (about 45 seconds to one minute per side). As you cook each batch, use the slotted spoon to transfer the cooked donuts to your paper-towel lined plate.
9. Once the donuts have cooled enough for you to touch them, roll them in the spiced sugar and serve warm, with coffee.
*Note: if you make some of your donut holes too big or your oil is too hot, you might run into the problem of them not being fully cooked through (despite being well-browned). You can throw them into a 350 degree F oven for about 15 minutes to finish cooking. They're be a little more bread-like and less donut-like, but still delicious.
Musical Pairings: St. Vincent – Strange Mercy + Multi-Grain Pumpkin Donuts with Spiced Sugar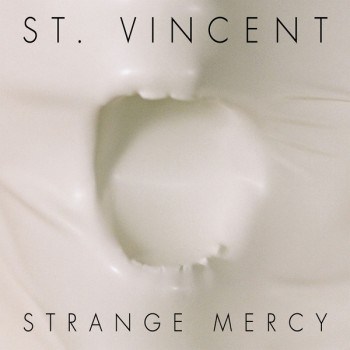 More about this Pairing on the Turntable.