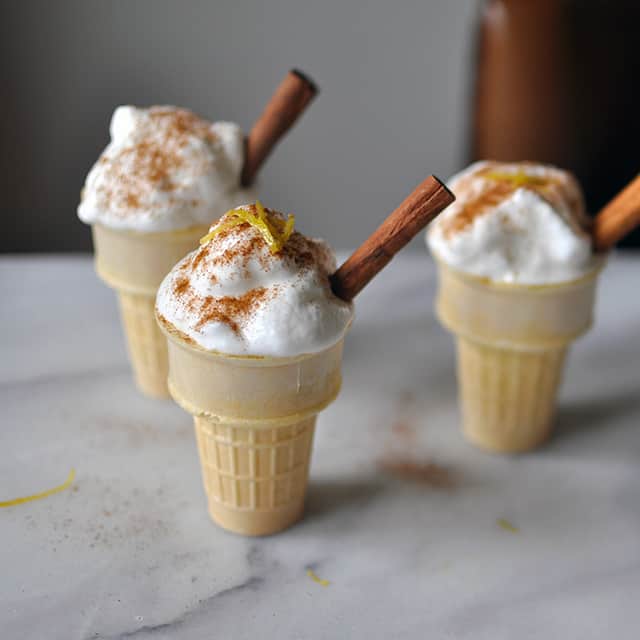 Around this time last year, we were beginning to hunker down. Preparing for the twins' arrival. We hadn't yet realized that we'd be moving to Seattle, hadn't yet purchased our home, and hadn't yet figured out what life would like. The idea behind SOUNDS DELICIOUS was in its infancy. I felt more scared than I ever have in my life but also unflinchingly calm and resolute. We'd figure it out. I knew it.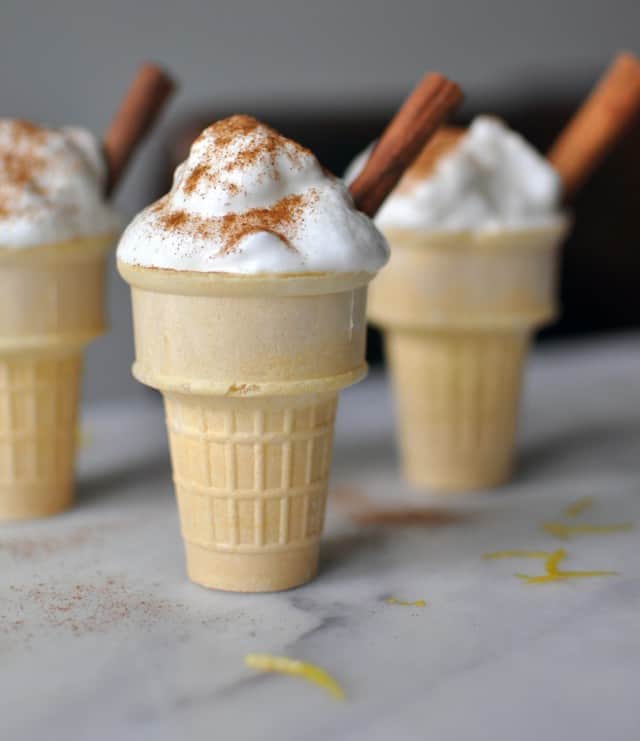 Sometimes I still can't believe it. That our babies are nearly nine months old and crawling. That we are parents who have rules about finishing dinner and making the bed. That we've been living in our home in Seattle for the better part of a year now. It feels so wild, so unbelievable, if you had asked me what I thought the future held. Sometimes I think I'm just playing pretend. And with some things, I know that I am. Because, truly, do any of us really know what we're doing with 100% certainty?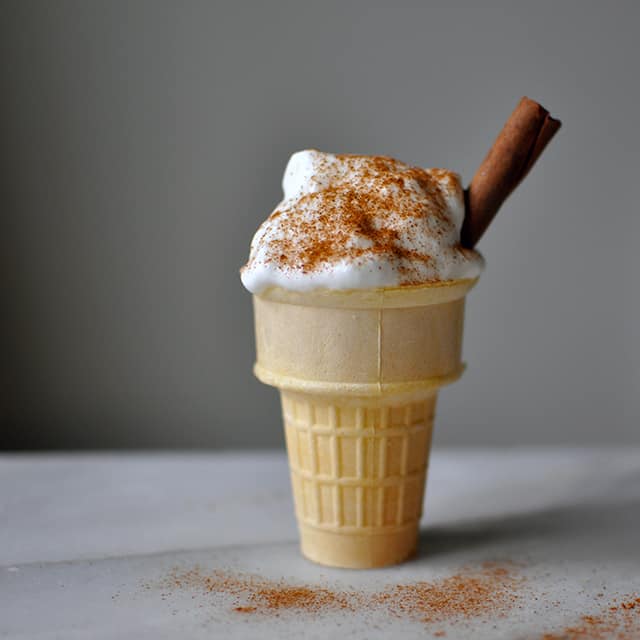 I have a terrible vacation habit that I'm sure I've written about before. More often than not, I start lamenting the end before it is truly over. I distinctly remember feeling this way when we were in Sicily, now over four years ago. We were about halfway through our two-week vacation, eating gelato in a little piazza, in one of the many mountain-top villages we popped into.
I was so happy, I could cry. I probably did cry, because I was three months pregnant with Neko.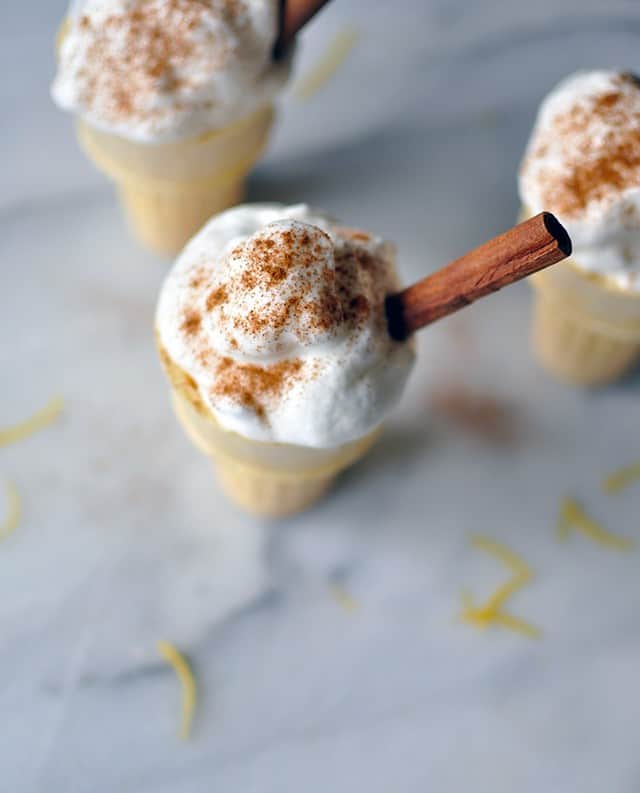 But I couldn't keep my thoughts from racing and reminding me that the end was near. All this magic. All this beauty. The most amazing thing that I've discovered over the years is that while you can't stop time, you can actually travel back in time. Through taste. This magical discovery hit me years ago, which is one of the many reasons I love to cook. It's to time-travel, of course.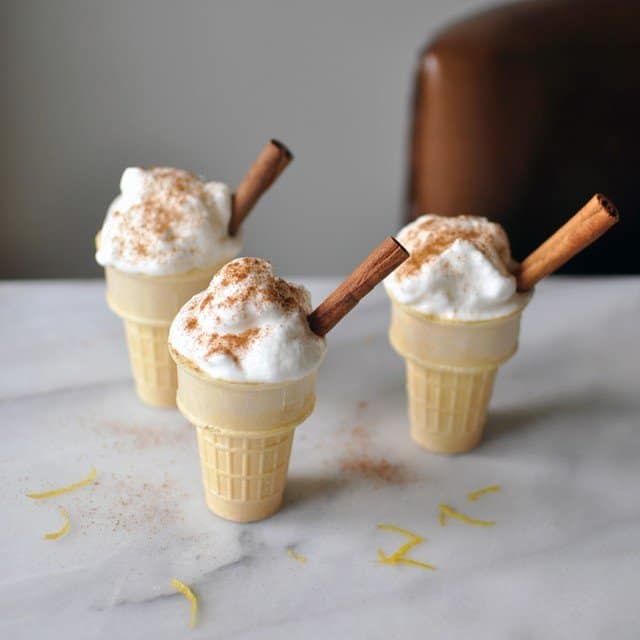 I only spent a few days in Spain — in Barcelona — while I was in college. And truth be told, I've never had Leche Merengada, but when my lips hit the fluffy, cold, white peaks, I flew back in time. To that little piazza. And the wine-flavored gelato we ate in Sicily. Then, too, time had momentarily stopped. It was such a beautiful moment.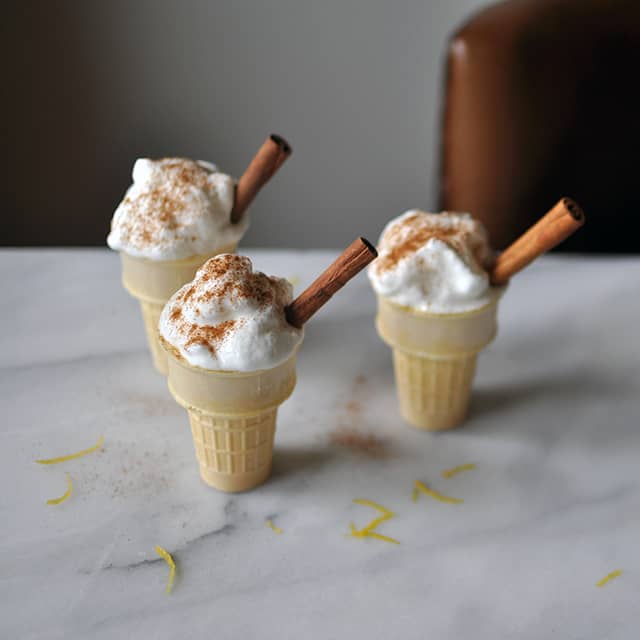 Merengue Milk Ice Cream (Leche Merengada)
adapted from Let's Cook Spanish
4 cups of whole milk
1 cinnamon stick
1-3 lemon peels (from an organic lemon)
1 cup of confectioners' sugar
3 egg whites from 3 large eggs
pinch of salt
ground cinnamon and lemon zest, for garnish
1. Combine the milk, cinnamon stick, and lemon peal in a medium pot and bring to a boil over medium-low. For for about 2-3 minutes, stirring. Then, stir in 3/4 cup of sugar. Stir it in until it dissolves.
2. Remove the pot from the heat and let sit to allow the cinnamon and lemon to infuse the milk.
3. Pour the milk through a strainer into a bowl and place it in the freezer, stirring it occasionally, until it is nearly frozen.
4. Add the egg whites and salt into the bowl of a stand mixer, fitted with a whisk attachment. Add 1/4 cup of the sugar and beat for about 2 minutes over high, until stiff peaks form.
5. Fold the merengue into the nearly frozen milk and mix until it is fully incorporated.
6. Place the merengue milk back into the freezer and let it freeze completely.
7. You can serve the merengue milk ice cream in a bowl, cup, or an ice cream cone, sprinkled with cinnamon and a bit of lemon zest, if you like. You can also drink it through a straw, like a slushie!