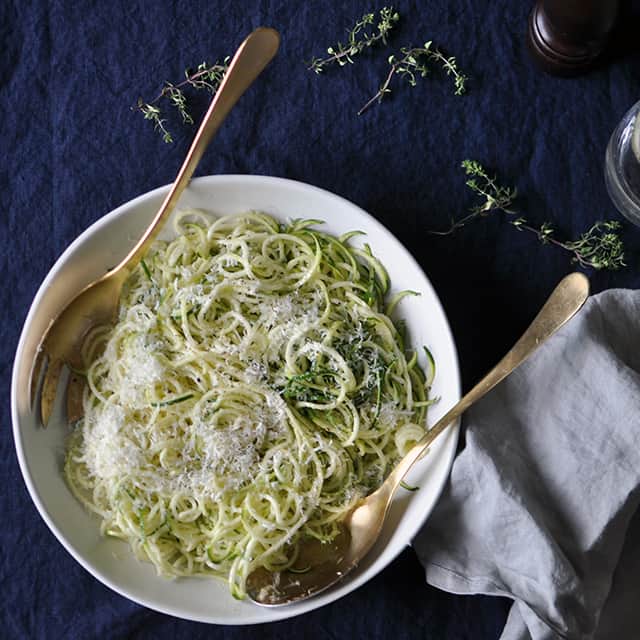 Today I'm sharing a recipe I developed in partnership with Thrive Culinary Algae Oil. All opinions are my own. Thanks so much for supporting the brands that help us do what we do!
How do you start a post about zucchini noodles when you know so many terrible things are happening around the world? I struggled writing our newsletter this week, in which we celebrated our milestone accomplishment of reaching our Kickstarter goal and promoted shopping for Father's Day gifts in advance of the weekend.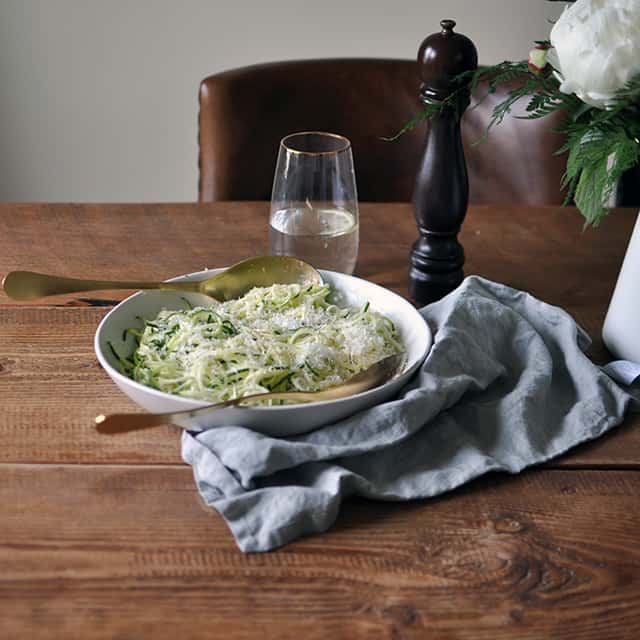 "Is it insensitive of me to write this email?" I asked Matt, "Knowing that people in Orlando are suffering?" I spent a while procrastinating writing the email, reading stories about the shooter, and then got sucked down the rabbit hole of re-reading news articles about Sandy Hook. I finished the newsletter, scheduled it, and got into bed, still feeling unsettled. About the state of the world, and the email newsletter I had placed in my digital mailbox.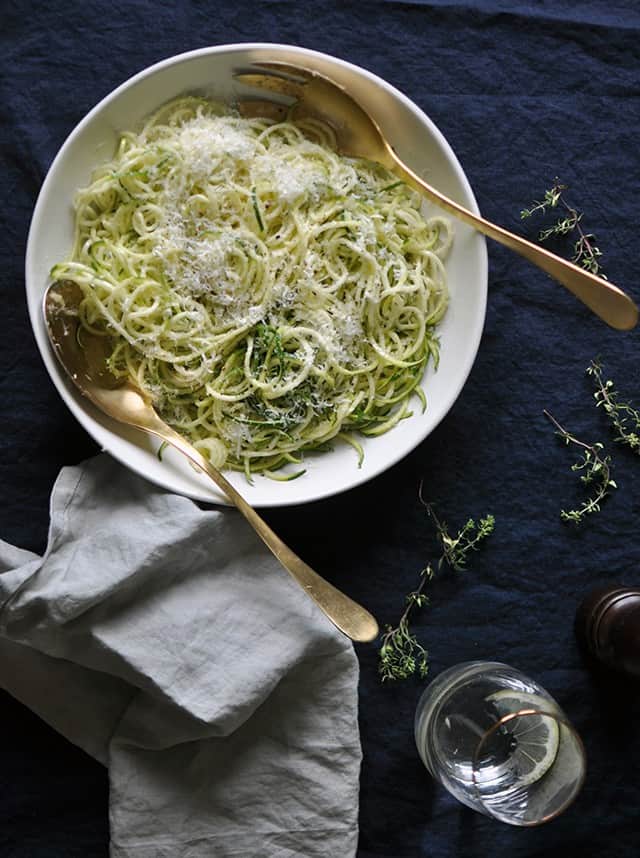 I remember, years ago, reading a moving post from Ruth Reichl. In response to going on about daily life in the midst of tragedy, she wrote:
"But in the face of ongoing disaster, it is also our moral responsibility to appreciate what we have. That is why cooking good food for the people that I love is so important to me; in a world filled with no, it is a big yes.
So eat a good breakfast. Be grateful for what you've got. Enjoy the sunshine while you've got it. Then go out and save the world."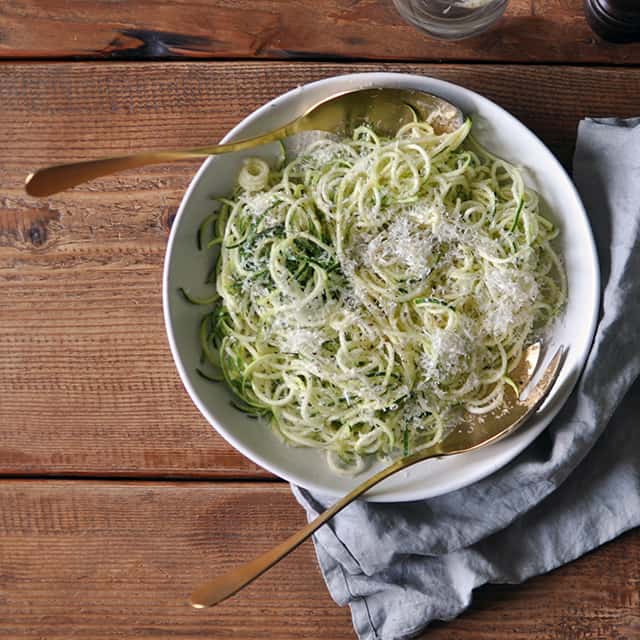 And I believe that. Wholeheartedly. When people die, we should embrace our responsibility to live. We must because there is simply no other way to live. We must eat and nourish. We must cook and paint. We must love and be loved. We must continue to share beauty with the world through photographs and music. We must enjoy. It is imperative.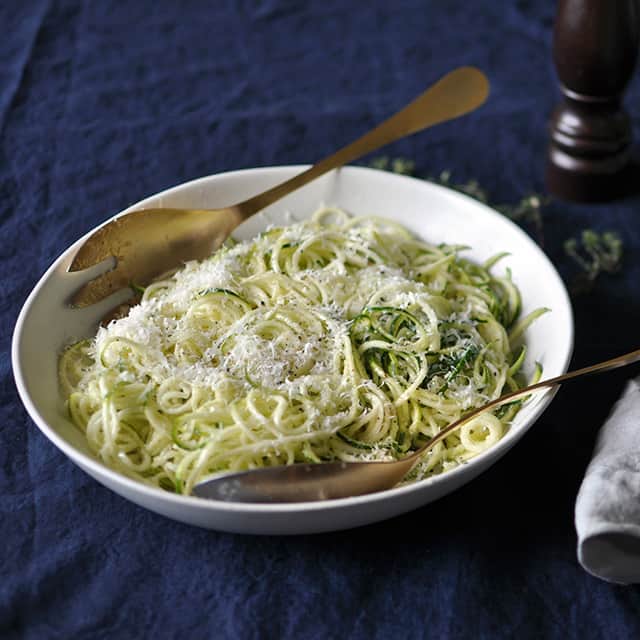 Cacio e Pepe 'Zoodles'
Adapted from It's All Easy

This recipe swaps olive oil for Thrive Algae Oil, which I've been playing around with quite a bit. It's made out of algae (you heard right!), is high in 'good' fats (like the kind you'd find in avocados), and you could use it in place of any other oil you'd use in making sweet and savory dishes. The flavor is super discreet, making it very versatile. 
Cacio e Pepe 'Zoodles'
3 medium – large zucchini
¼ cup of Thrive Algae Oil
1 cup of finely grated Parmesan cheese plus more, for garnish
Freshly ground pepper and kosher salt, to taste
Slice off the ends of the zucchini, then use a spiralizer to create the zucchini 'noodles' ('zoodles'). Follow instructions that come with the product.
Add the zoodles to a large bowl, then add the Algae Oil, Parmesan, and black pepper. Toss to coat and season with salt and more pepper. Give the dish a good dusting of Parmesan before serving.