Here I am. Making granola again. But not my go-to granola–what may become my new go-to granola. Granola that is sweetened only with maple syrup, and has an amazing floral olive oil fragrance. It is speckled with pumpkin seeds, sunflower seeds and chopped dried apricots. And instead of the usual granola nuts (almonds, pecans), it's dotted with bright green pistachios. In a way, a celebration of the season.
I had my first apricot the other day. Juicy and tender (I bought the ones pictured at the Inner Sunset Farmer's Market this weekend). My last post was about gratitude. And in a way, this one is an extension. Making granola makes me feel all homey and cozy. I like to curl up with a big bowl of it mixed into yogurt and fresh fruit. I make huge batches of it and then pour it into several tightly-sealed glass jars that sit on my kitchen. When I walk into my kitchen and see the jars of granola, I always get this instant sense of comfort. I cannot explain it. It's granola, but it solves problems!

I haven't been blogging quite as robustly, you may noticed. The truth is, I've been so busy with work and life in general, I suppose, that I've started to put things into perspective. I want to blog because I have something to share with you, not because I'm due for a post. I'll still try to be here between 2-3 times a week, but I hope you understand if one Monday or Wednesday or Friday I'm a little silent. I'm just thinking. Thinking of the next yummy/interesting thing to share with you.
Next week is my birthday and I will be turning 27. Inching closer and closer to thirty. If 26 was a big year for me (new husband, new job), I hope that 27 doesn't shy away from risks and challenges. There is certainly one big thing I thing I learned at 26: if it ain't for me, that's ok. The great thing about getting older is perhaps learning that being who you are, the person that makes you happiest, is the most important thing of all.
Now if you'll excuse me, I'm going to stick my nose into that granola.

Maple-Olive Oil Granola
adapted from the New York Times
2 1/2 cups of old-fashioned rolled oats
1 cup of shelled pistachios (unsalted)
1/4 cup of pumpkin seeds
1/4 cup of sunflower seeds
1/2 cup of pure maple syrup
1/2 cup of extra virgin olive oil
1/2 teaspoon of salt
1 teaspoon of ground cinnamon
pinch or two of nutmeg
1/2 cup of chopped dried apricots
1. Preheat the oven to 300 degrees F.
2. In a large bowl, combine the oats, pistachios, pumpkin seeds, sunflower seeds, maple syrup, olive oil, salt, cinnamon and nutmeg. Mix well to make sure everything is coated well with the syrup and then spread the mixture on a Silpat-lined baking sheet in an even layer.
3. Bake for about 30-40 minutes, stirring every 10 minutes, until golden brown and toasted.
4. Transfer the granola to a large bowl, toss in the apricots and transfer to a sealed jar. Serve with yogurt and fresh fruit.
Musical Pairings: The Young Sinclairs – The Songs of the Young Sinclairs + Maple-Olive Oil Granola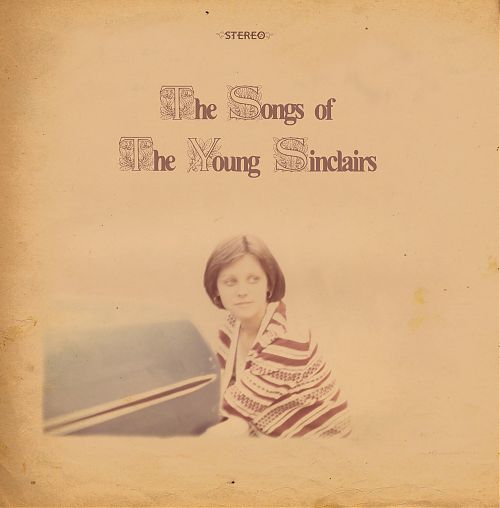 Eating/sf is featuring a recipe adapted from the New York Times for Maple-Olive Oil Granola. It is crisp, crunchy and full of taste with a distinct floral olive-oil aroma. Today's pairing, the Young Sinclairs are a Roanoke, Virginia-based folk/pop-psychedelia five-piece. Their music is jangly, upbeat, lyrically clever and melodically infused with the spirit of late 1960s-pop rock. Their tunes, shimmering and feather-light, are draped in reverb and nostalgia. And although they've released a number of self-released CD-Rs since forming in 2005, The Songs of The Young Sinclairs is their first proper full-length collecting cuts from 5 of those self-distributed records with a number of newly recorded tracks thrown in. It is a vinyl-only affair that has spent a lot of time on the platter of my turntable ever since I received my copy. I can say without hesitation, it is one of the year's best kept-secrets. Want more? Head to Musical Pairings' home. –Matthew