It came to my realization that while I share a lot of my personal life on this blog in the context of eating and traveling–I don't talk much about my life outside of my two favorite hobbies (it does exist!). This weekend marks my 1 year anniversary of wedded bliss to Matt, whom you probably have gotten to know well through eating/sf and Musical Pairings. Since the day I first laid eyes on him–on the train, on the way to work–I knew there was something very, very special about him. I won't embarrass him too much but I will say: he's one good Midwestern apple.
Matt knows that the way to my heart is food, so when we first started dating, he tried (and succeeded at) impressing me with his cooking skills. On one of our first dates, he taught me how to make sushi and tempura. On another, he had me over to his old apartment and made me curry with grapes out of his New York Times cookbook. He does a million little things a week that make me feel special and loved–whether it is insisting that I always have the last bite of dessert, folding my socks in neat little stacks even though he knows I just throw them into a drawer in a large mess, or waking up earlier than he has to just to make me a pot of coffee. He has never been too lazy to write a blog post. In fact, he is the person you can credit with getting me to commit to writing on a regular basis and making this blog more than just an occasional hobby. He is the person that encourages me when I am down and the person that runs around the apartment with me doing silly dances when I am up.
In the kitchen, together we have tackled homemade bread, pasta, yogurt, crab cakes, potato chips, and a myriad of other dishes. Matt has taught me not to be afraid to try new things–and sometimes fail. He gave me my first 'very serious cookbook'–one with recipes that required veal stock and duck fat and foie grois. And he's shown me that–together–we can make anything. I realize that a lot of this is still kitchen talk (this is after all, a food blog), but it represents a much more important notion: the fact that one person can make you a better person. A more confident person. A happier person. A risk-taker (even if you're not by nature). A more affectionate person. A more selfless person.

I can honestly say that every year I spend with Matt is a better year than the last. He inspires me every day to cook, to experiment, to work hard, to be persistent, to be a good friend, to push boundaries.
On that note, I'd like to dedicate this recipe to him. Why? Well, because bread is the cornerstone of home. There is no better treat that a warm, chewy, piece of bread. This lemon-rosemary foccaccia comes together quickly and makes enough bread to last you a week (which it won't), so have a party or make a few loaves for your friends and family. Make sure not to cut the lemon slices too thin (they will burn) or too thick (they will make your bread too soggy. The act of making bread is one of the most relaxing things you could do–kneading it, rolling it, and making gentle indentations that will give it a beautiful puffy, dimply appearance. When you pull this out of the oven, behold its beauty and then dig in.

Lemon-Rosemary Focaccia
adapted from Canal House Cooking Volume No 3
*makes 4 rounds
2 1/2 teaspoons of active dry yeast (1 envelope)
6 tablespoons of extra virgin olive oil (plus more for drizzling)
4 cups of all-purpose or bread flour
coarse sea salt
leaves from 4 branches of fresh rosemary, finely chopped
2 organic lemons, sliced into thin rounds
1. Pour 1/2 cup of warm water into a medium to large bowl and sprinkle the yeast over. Stir in 1 1/4 cup of water and 2 tablespoons of olive oil.
2. Mix the flour and salt in a food processor. Pour in the yeast mixture and process until the dough forms into a ball.
3. Briefly knead the dough on a lightly floured surface. Shape into a ball. Pour a tablespoon or two of olive oil into a large bowl and place the dough of bowl inside. Stretch a piece of plastic wrap over the bowl and let the dough rise in a warm, draft-free place for 2 hours.
4. Once the dough has risen, lightly oil 4 8-inch round cake pans.
5. Divide the bowl of dough into 4 equal parts and use your hands and fingers to spread the dough into the pans. Continue spreading until the dough covers the pans (it will pull back, so when you think you can't spread any more, allow the dough to rest for a few minutes). It should expand.
6. Preheat the oven to 450 degrees F and cover the pans with dish towels and let the dough rest for about 30 minutes to an hour.
7. Take the dish towels off of the pans. Sprinkle the focaccias with rosemary. Poke 'dimples' into the dough, drizzle with olive oil and evenly divide the lemon slices amongst the pans. Sprinkle with sea salt and drizzle with more olive oil.
8. Bake for about 20-30 minutes (until the focaccia is lightly golden and puffy). Drizzle with more oil and serve warm or cooled.
Musical Pairings: Cat Power – The Greatest + Lemon-Rosemary Focaccia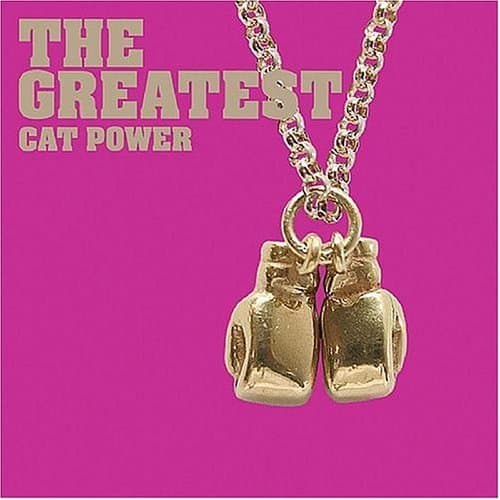 The lemon-rosemary focaccia featured on eating/sf today made me the envy of my office when I used it as the bread for my lunch sandwiches. It is just visually beautiful and appealing, and several co-workers commented on how fantastic and gourmet it looked. But despite how good it looks, it tastes even better. It is tartly citric, but also salty and flavorful. It is rustic, but also urban and modern. This is a focaccia you'd find at a hip shop in NYC that was inspired by a small artisan bakery in Memphis. In these ways, it pairs perfectly with Cat Power's The Greatest. More at Musical Pairings. –Matthew