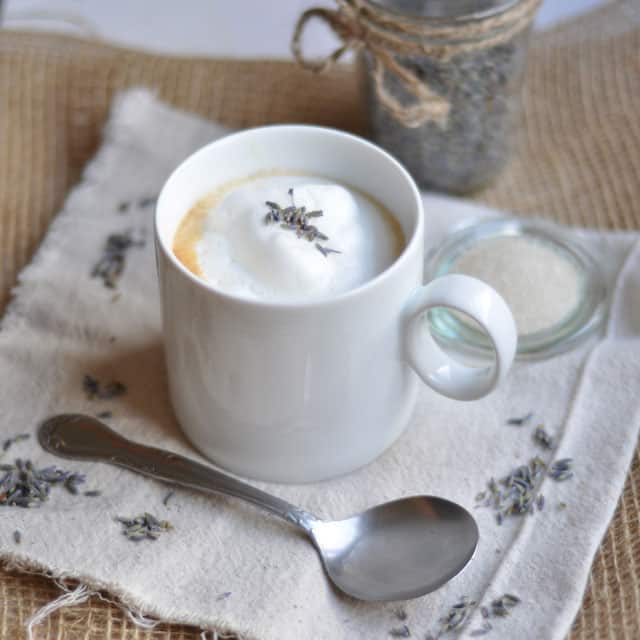 Before I met Matt, coffee was just coffee. I could certainly distinguish bad coffee (what my parents call 'from the barrel') from very good coffee, but I never really made the effort to seek it out. When I remembered to drink coffee — usually sometime mid-afternoon — it would be with plenty of sugar and often milk, so the coffee itself hardly mattered. More than anything, I've always loved the smell of coffee — be it instant Folgers, gourmet Four Barrel, or an Italian cappuccino.
In the mornings, Matt gets up with me to make coffee. He usually brews a big pot (6 cups) in our drip coffee maker, though, lately, he's been giving the Chemex a whirl. Have any of you tried this amazing invention? It brews the smoothest, creamiest coffee I have ever tasted! I pour my coffee into a to-go cup and take it with me on the road. On the weekends, we brew an even BIGGER (if you can believe it!) pot and tend to drink it throughout the day. Did I mention we are coffee people?
Perhaps, in addition to traveling to eat, I also travel to drink coffee. If presented with an opportunity to take a break in the middle of my day for one single thing, I'd choose a nice little cafe, a latte (with extra foam!) and a sweet little something to nibble on. A sunny seat with a view doesn't hurt, either. Based on a little Facebook poll I did yesterday, it sounds like a lot of you out there are coffee fans, and you have some very specific tastes! So, it seemed like a good time to share this creation with you.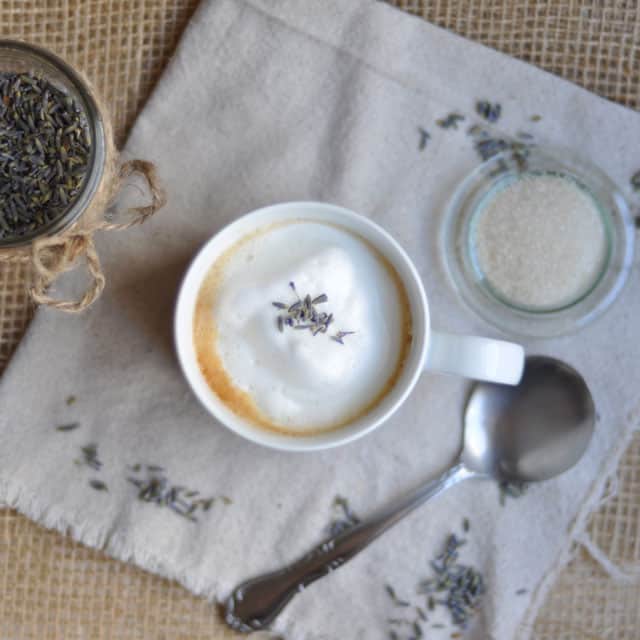 In fact, this lavender latte recipe was inspired by a recent business trip I took to Vancouver. I swear, I don't know where I'd be without Yelp, because it has helped me travel like a local on so many occasions. A quick search for breakfast places brought up this fantastic spot (where I also enjoyed house made granola, fruit and yogurt). Often, when I eat at a new restaurant, I'm not only inspired by the things I eat, but the things I don't eat and pine after on the menu. In this particular case, a sweet morning drink sounded too heavy (I opted for an Americano) and the cassoulet was too big to eat by myself. Alas, I returned home with dreams of a lavender latte, less sweet and made with dried lavender flowers steeped in milk versus a syrup-based drink.
This past Sunday, my day was even more caffeinated than usual. We pulled out the good 'ol espresso machine, cleaned it as best we could, and made some espresso. I steeped some dried lavender in milk, strained out the leaves, then foamed the milk. One stir of sugar, and this drink was the perfect sweetness for morning or afternoon. Take note: you could also make this drink as a cappuccino!
For those of you who are wondering, I also hit a few other fabulous places in Vancouver, including Nelson and the Seagull (a cafe I am officially obsessed with), and Shizenya Sushi (organic brown rice sushi, yeah!). The lovely Jeannette from Everybody Likes Sandwiches popped by to say hello and bring me an out-of-this-world Early Gray donut for my flight home, too!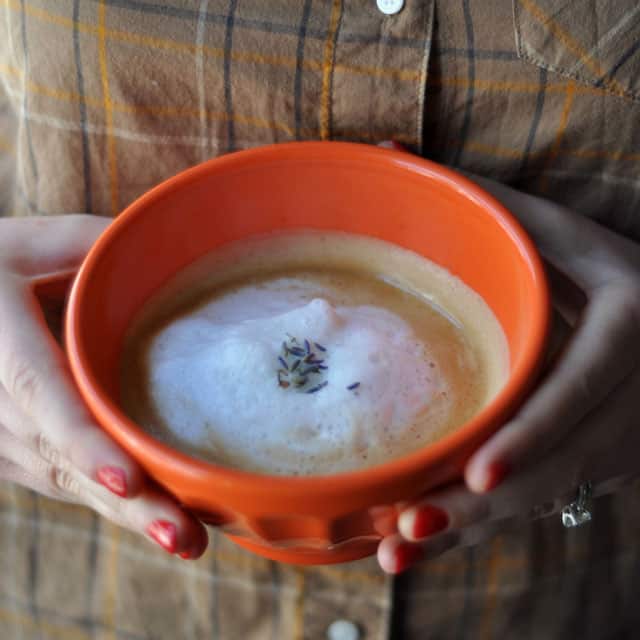 Lavender Latte Recipe
*makes two lattes
your favorite coffee beans (preferably not pre-ground, though you can use the pre-ground stuff if you don't have a coffee grinder at home) – enough to make 4 shots of espresso
1 – 1 1/2 cups of low-fat milk
1 teaspoon of dried lavender flowers
Depending on your coffee maker, you'll want to make 4 shots of espresso (2 per mug). Add the milk and dried lavender flowers to a small saucepan and gently warm it over very low heat. You don't want to boil the milk, just get it to a warm temperature. Once warmed, remove the milk from the heat and let the lavender flowers steep in it for about 5-10 minutes. Obviously, the longer you steep the lavender, the stronger the flavor will be. Use a strainer to strain out the dried lavender leaves and toss them. After you've made your espresso (or while it's dripping, depending on your machine), steam the strained milk. The nozzle of your steaming wand should just barely dip into the milk. You don't want to just plunge it in there; it will scorch the milk.
Divide the espresso between two mugs. Pour in the milk and scoop any extra foam on top. Serve with sugar, to taste.
P.S. We love our ROK Presso Manual Espresso Maker.
Musical Pairings: Emily Wells – Mama + Lavender Latte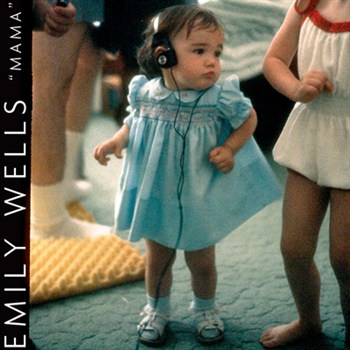 More on the Turntable.