Until I made these 'refrigerator' pickles, I frankly thought that pickling was for crazies. I mean, let's be real–I'm a little food-crazy myself (I did just purchase a yogurt-making machine–yet to arrive, really excited), but pickling, that just seemed like the equivalent of building my own bike. There are people who do it, and do it well, and there seemed to be no reason why I shouldn't just purchase it in a store.
But these pickles just called to me. I bookmarked them this summer after I read about them on Lottie + Doof. I kept looking at the recipe thinking one day, I'd have the courage (and the appropriate glass jar) to make them. And finally, I did. And can I tell you, I had NO idea what I was missing all of these years. Of course, I definitely bought a 2-quart glass jar at Bed, Bath and Beyond for my pickling endeavors, and thought that there was no way we'd ever eat all those pickles. But what do you know–they disappeared in a week. And that's just between the two of us. We had them as a pre-dinner snack, an hors d'oeuvre, a side dish and a condiment. They were just that good.
In fact, I enjoyed these pickles so much that I've now made them four times. I even returned to Bed Bath and Beyond, purchased another 2-quart glass jar, made a batch and gave them to my dad on his birthday. My 80+ year old grandfather, the pickiest eater of our family, informed me that these pickles reminded him of his youth. These pickles have been in high demand, and that big 'ol glass jar is certainly seeing a lot more love than I initially expected. In fact, it now has some smaller friends, ready for some jam in the summer (can I really be that ambitious?) I think I can, friends. I think I can. And so can you!

Spicy Pickles
*adapted from Lottie + Doof
about 8-10 kirby cucumbers, quartered
2 tablespoons of kosher salt
2 tablespoons of sugar
1 1/2 cups of distilled white vinegar
2 tablespoons of coriander seeds
8 garlic cloves peeled and halved
2-3 jalapeno peppers, halved lengthwise, with seeds mostly removed (leave some for extra spice)
8 dill sprigs
1. Pack the cucumber slices, jalapeno halves and dill springs into a clean, 2-quart glass jar.
2. In a container with a tight-seal lid, combine the salt, sugar, vinegar, coriander and garlic halves. Seal the top and shake vigorously until the salt and sugar dissolve.
3. Add 2 cups of water to the mixture and pour the brine over the vegetables. Add more water to the jar to fully cover the vegetables and seal tightly. Refrigerate for at least 24 hours before eating. Store in the refrigerator for up to one month.
Musical Pairings: Woods – Songs of Shame + Spicy Pickles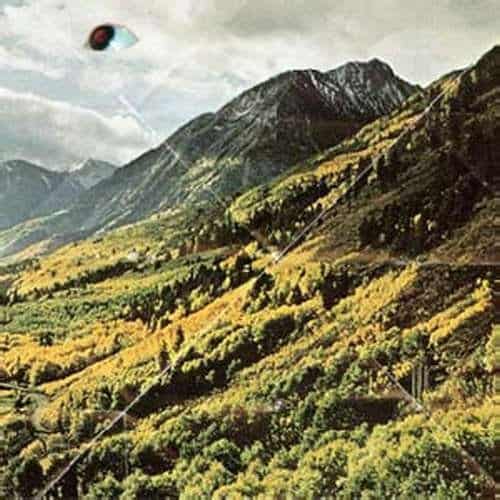 The pickles Kasey posted over on eating/sf have proven to be hugely popular with pretty much everyone who has tried them. Without question, the recipe is a homemade masterpiece. Seriously, these pickles are spicy, full of flavor, and crisp. Because I wanted something crisp, spicy and homey, today's pairing is the Brooklyn-based band Woods' fourth full-length Songs of Shame released by the ever-awesome Woodsist label back in April of last year. Songs of Shame is a homespun master blend of lo-fi, psychedelica, pop and folk-rock that you'll want to play over and over until to you wear the grooves on your LP thin. For more, head over to Musical Pairings @eating/sf. –Matthew