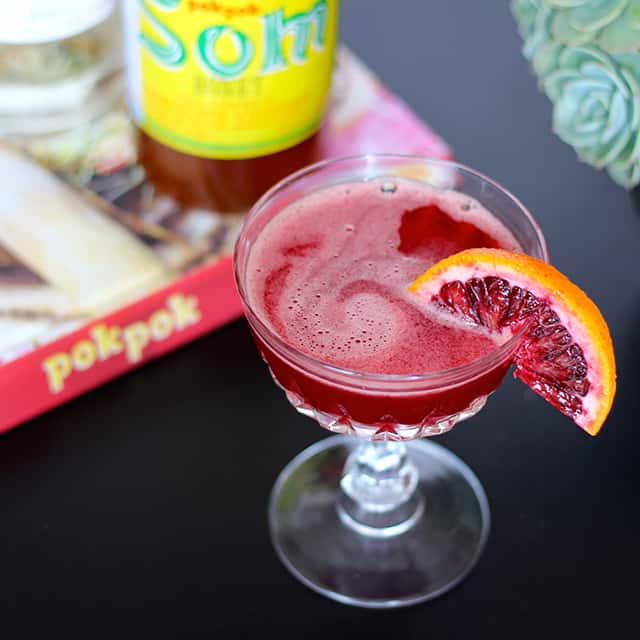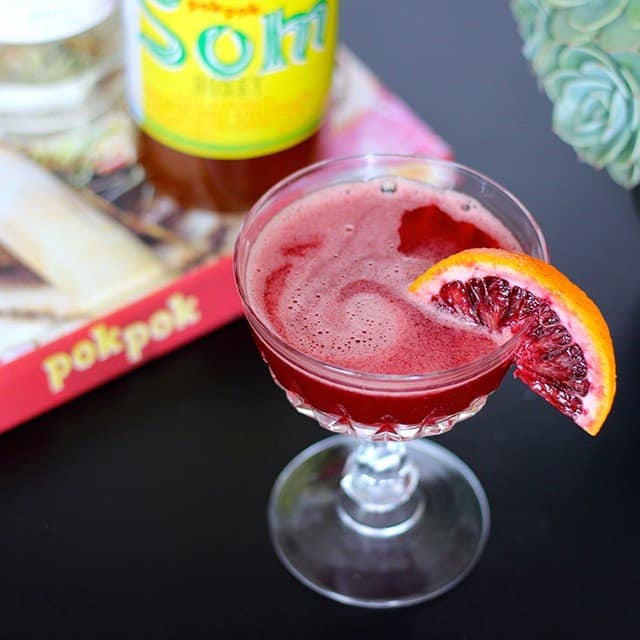 Exploring the stalls of my neighborhood farmers' market, it appears that here in California, we're hitting the sweet spot in between winter and spring — you can find asparagus and brussels sprouts right next to blood oranges.
While I'd love to see some rain to ease our state's epic drought, I can't help but deal with cravings for a tart and tangy cocktail during these sun-soaked days. Meyer lemons are becoming more sparse and blood oranges only have a little more time left, but I decided to take advantage of the dark red citrus while I still could. I wanted to pair it with something new — something that I don't usually have sitting on my shelf. That's where drinking vinegar comes into play.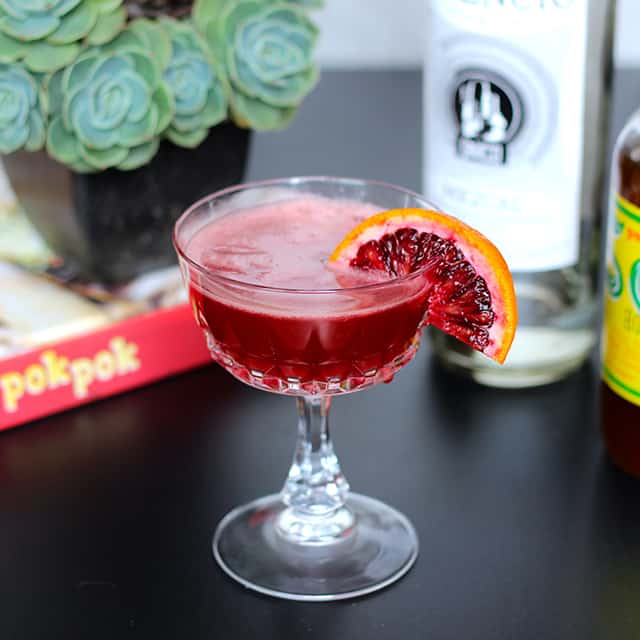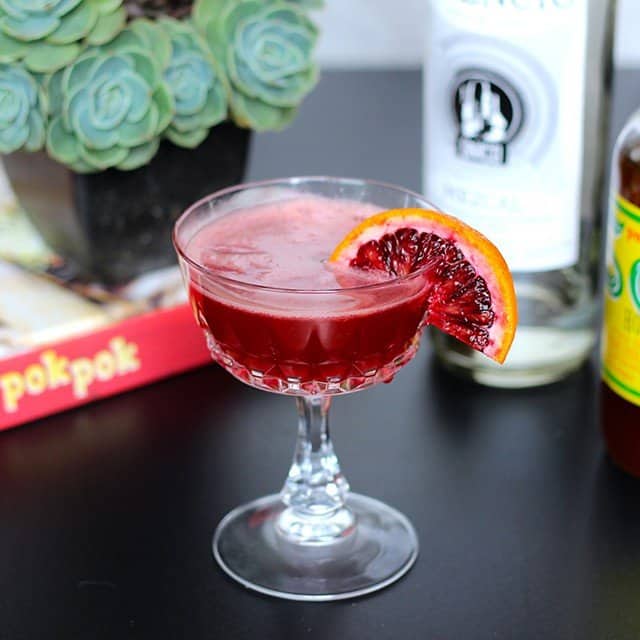 Just when you thought you've conquered the drinking world and have tasted it all, you get introduced to your first drinking vinegar (also known as "shrub"). Sugar and vinegar were used to preserve fruit during the Colonial Era long after harvest. The mixture is a tangy, sweet, and sour syrup that mixes perfectly with soda water and features well in a cocktail.
Drinking vinegars have become more popular over the past several years, but you'd be forgiven for not noticing. I was first introduced to drinking vinegars while on vacation in Portland, where I had the pleasure of dining at Andy Ricker's amazing Thai restaurant, Pok Pok. The house favorite Hunny cocktail pairs well with the spicy flavors of Thai cooking, which I've been exploring at home a bit more (a friend recently gifted us the Pok Pok cookbook).
I decided to make my own variation with the season's last blood oranges using Pok Pok's Som honey drinking vinegar, which comes in other flavors like ginger, pomegranate, and tamarind. If you live in San Francisco, you can pick these up at Bi-Rite Market. You can also buy honey drinking vinegar or a variety pack directly from Pok Pok.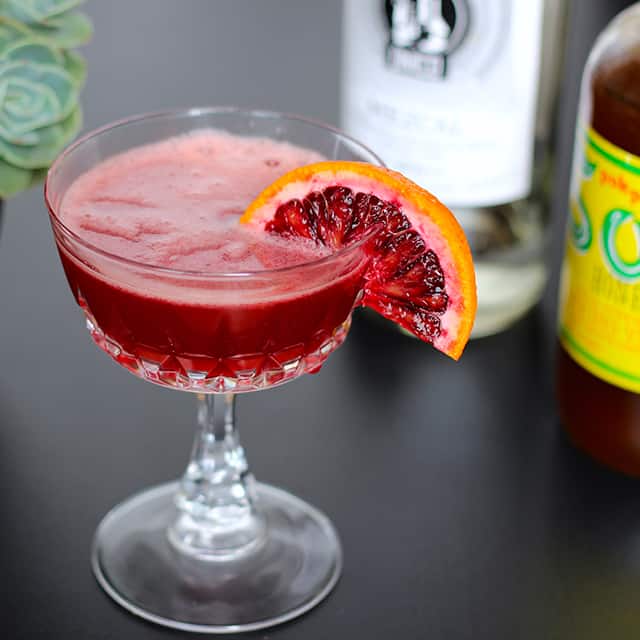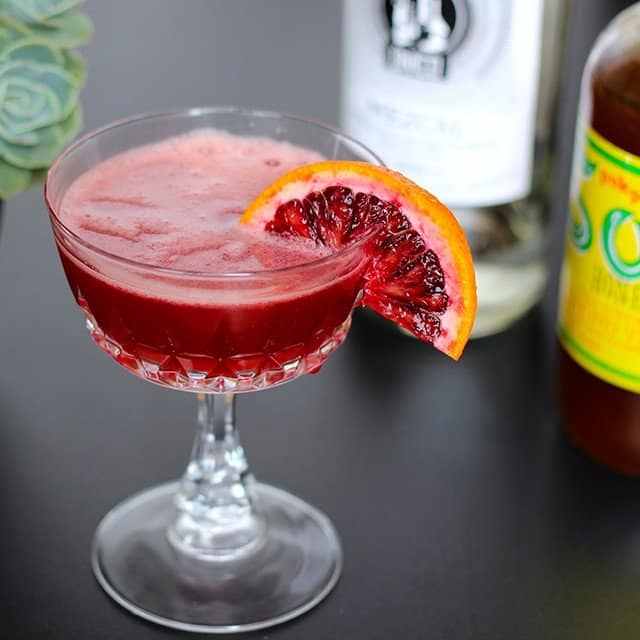 Glass
Recipe
1.5 oz mezcal (I recommend Fidencio or Del Maguey)
.5 oz Cynar
.75 oz blood orange juice (If you can't find blood oranges, you can use ruby red grapefruit as a substitute.)
.75 oz Som honey drinking vinegar
Half wheel or wedge garnish optional
Combine all liquid ingredients into your favorite cocktail shaker. Add ice and shake vigorously. Strain and pour the drink into the glass and serve. Garnish with blood orange wheel or wedge, if you like.
Photography and styling by Hannah Levy.