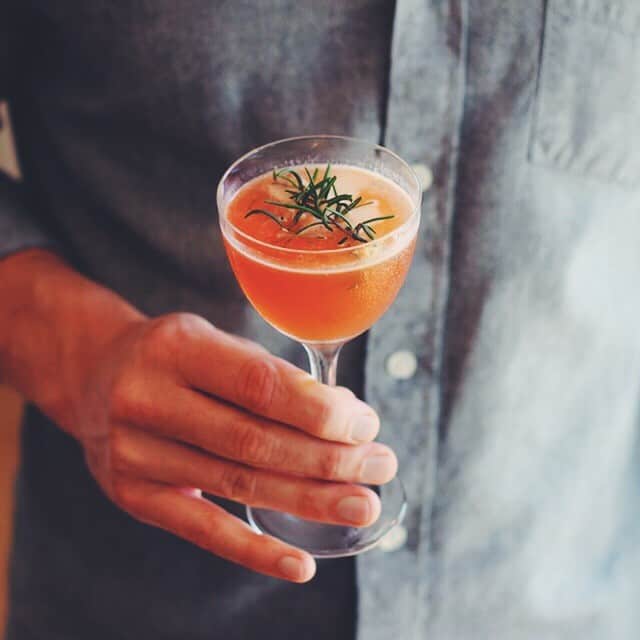 I'm always trying to get friends and family to explore different types of drinks — especially if they feature a spirit that they don't normally drink (or that they avoid drinking). My approach is simple: make them a cocktail that's too delicious to resist. This tactic proved successful in trying to get my girlfriend to drink whiskey. The intro went over so well that she's now taken to sipping on bourbon as an after-dinner drink.
The trick is to introduce the spirit as something not entirely masked, but presented in pair with favorable flavors. In the case of girlfriend vs. whiskey, I started with the one ingredient that has yet to meet disapproval: Aperol.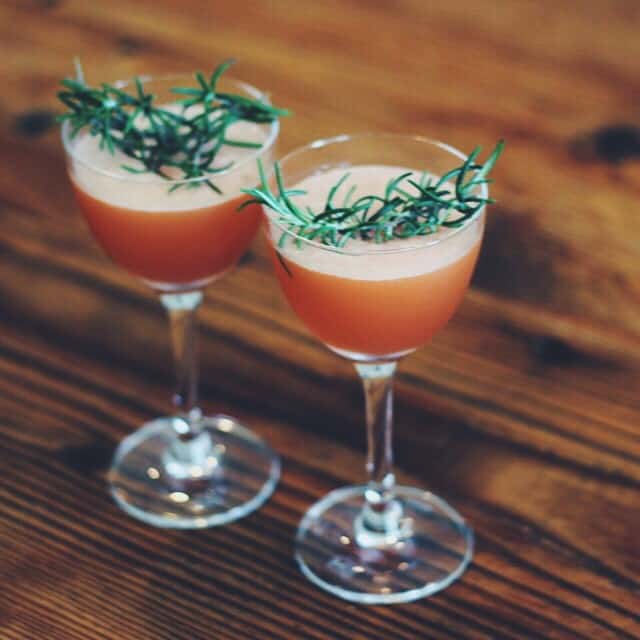 Aperol is a bright red Italian aperitif, with a bitter-sweet orange and rhubarb taste. It's often described as a sweeter and milder version of Campari. The rest of the ingredients make this a play on the classic sour: lemon juice and honey syrup.
This cocktail was inspired by a drink prepared for me off-menu at Beretta in San Francisco. I was really attracted to the smell of the rosemary sprig added to the cocktail, but I was never able to track the bartender down to ask about the ingredients. I've explored several variations, such as using sloe gin, rye, or cognac, and serving it on ice. But I've come to enjoy the following recipe shaken and served up. Enjoy this drink on a hot Indian summer day or as a before-dinner drink to whet your appetite.
Glass:
Recipe:
2 oz bourbon (I recommend using a high-proof bourbon, above 90 proof, such as Smooth Ambler or Bulleit Bourbon)
.5 oz Aperol
.5 oz fresh lemon juice
Bar spoon of honey syrup (stir 1 part honey : 1 part hot water)
Rosemary garnish
Absinthe rinse (optional)
Pour the honey syrup into the shaker. Add a small sprig of fresh rosemary and muddle. Then add the rest of the ingredients, followed by ice. Shake forcefully until the drink is chilled.
If you have a bottle of absinthe on hand, an absinthe rinse adds a nice touch of anise to the drink and plays well with the rosemary. Use a small atomizer to add a rinse to the glass before straining the cocktail into the coupe. If you don't have an atomizer, you can simply pour a small amount of absinthe in the glass and roll until it has covered the surface of the inside of the glass.
Strain the drink through a tea strainer so that you don't end up with little bits of rosemary in the glass. Take another sprig of rosemary and smack it in your palm to release the oils before you set it on top of the drink as a garnish.
Photography and styling by Hannah Levy.