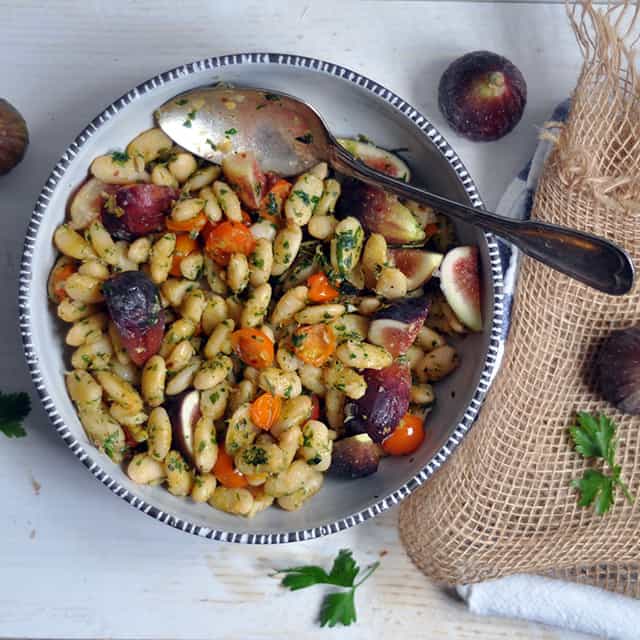 We spent the past weekend in the state of Washington celebrating my delightful friend Megan and her equally-delightful new husband Sam. There's something about the Pacific Northwest at this time of year: I get why they call it the 'selling season.' It's lush and warm, extra blue, and extra green, without so much as a hint of gray. Plus, I could take long showers without feeling bad about it.
What began as online admiration (Megan's writing is quite lovely, if you're not familiar with it) turned into an offline friendship and the weekend felt so full, I came home feeling like summer's going out with a bang, and I'm not sad about it (although I'll miss the tomatoes).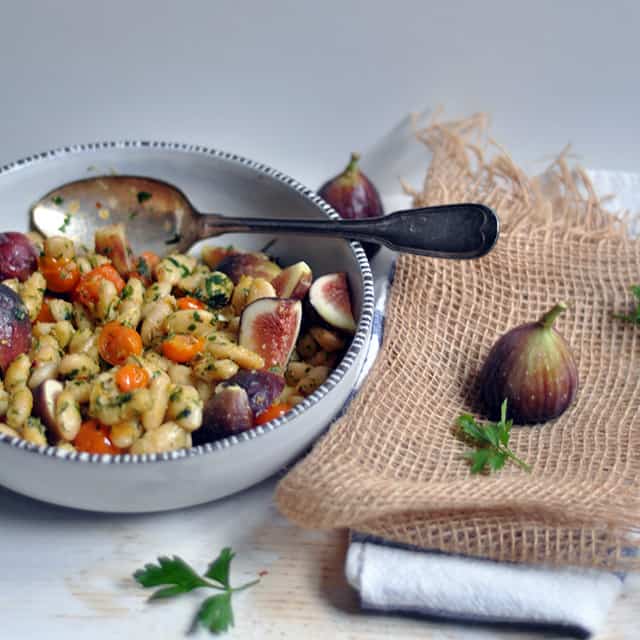 Even though many of the friends we saw at the wedding were people I largely know through the internet or mutual friends I've long admired from afar, it felt like the sort of gathering I normally have with friends I've known for years. Even the after party reminded me of a night out at my hometown bar which is, I imagine, exactly how Megan and Sam hoped it would be.
On Friday, too, Matt and I celebrated our five year wedding anniversary by meeting up with a dear high school friend and his girlfriend, and later, enjoying a real date night at The Walrus and the Carpenter. We indulged in oysters and smoked trout, salmon belly and clams, and washed it all down with a couple of cocktails and later, a cookie at this place. I couldn't have written the weekend better.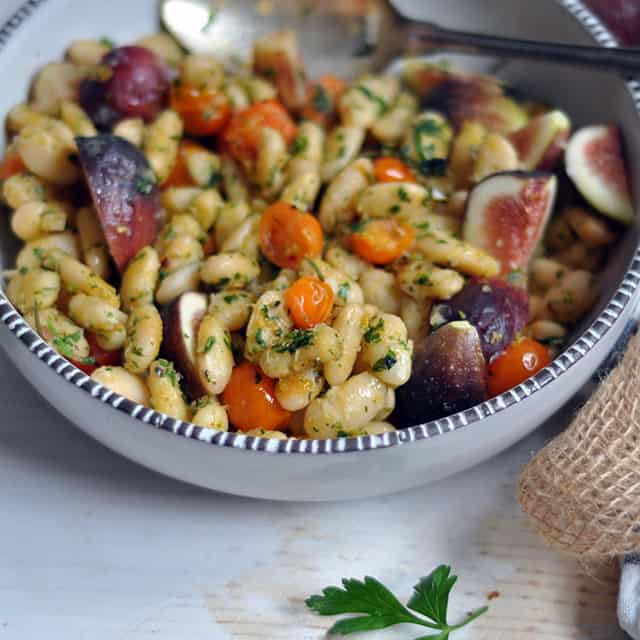 I've realized that sometimes, when you really need it, especially, life really delivers. And I needed it.
Herbed Parmesan Beans with Tomatoes and Figs
*Serves 3-4
2 cups of cooked white beans
1 sprig of rosemary
1 sprig of thyme
2 cloves of garlic, minced
1/2 cup of cherry tomatoes, halved
1 tablespoon of finely chopped parsley
grated Parmesan cheese, to taste
extra virgin olive oil
salt and pepper
Aleppo pepper (or red chili flakes, to taste)
4-5 figs, sliced
1. Add 2 tablespoons of olive oil to a large skillet along with the rosemary, thyme, and garlic. Heat over high heat and cook for a few mins until the oil becomes fragrant.
2. Stir in the beans and lower the temperature to medium-high. Cook, without stirring for a few minutes, then give the beans a nice stir. Cook for another 5 minutes, without stirring.
3. Sprinkle on some Parmesan cheese and, again, cook for a few minutes without stirring. Stir in the tomatoes, parsley, salt, both peppers.
4. Continue cooking until the beans begin to look golden in places.
5. Transfer everything to a bowl, sprinkle with more Parmesan, add the figs, and another tablespoon of olive oil. Toss gently, then serve warm.