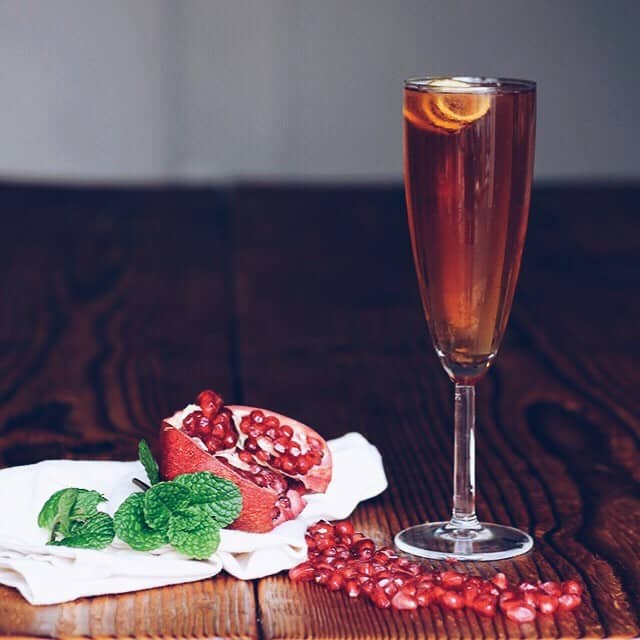 Holiday season is upon us. Parties with friends and family seem to be scheduled for every weekend of December. And, if you're anything like me, you'll need a strong drink to ease the tension of being trapped in a corner with that "friend of a friend" that you haven't spoken with since last year (bah, humbug!). Or maybe you'll just want to impress everyone with a festive, fancy drink. Either way, it's always a good sign when a bottle of bubbly is present.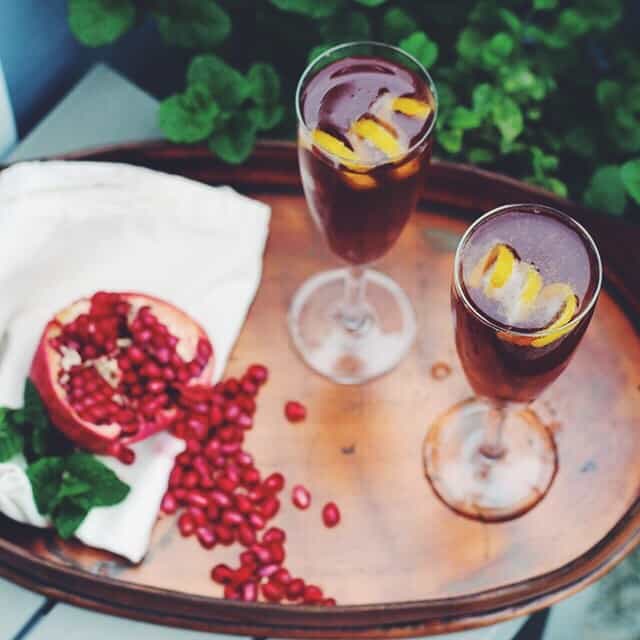 The first documentation of the French 75 was made with gin and lemon juice, and was said to pack a punch as strong as the French 75mm field gun. A later recipe featured cognac. I've been popping pomegranate seeds like crazy lately, so I decided to stick with the bittersweet flavor by swapping the lemon juice with pomegranate syrup. I like to provide my guests with the disclaimer that you'll start feeling tipsy after having one or two of these drinks.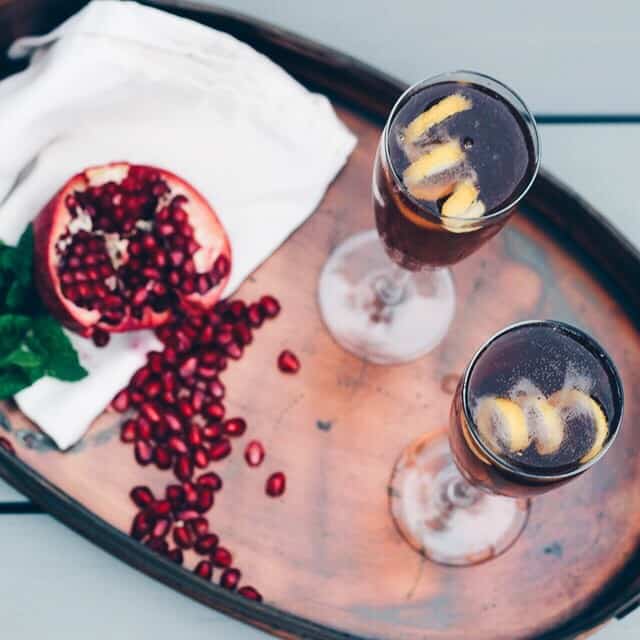 If you're interested in watching a how-to for making a classic French 75, check out this video I made with my buddy Ji.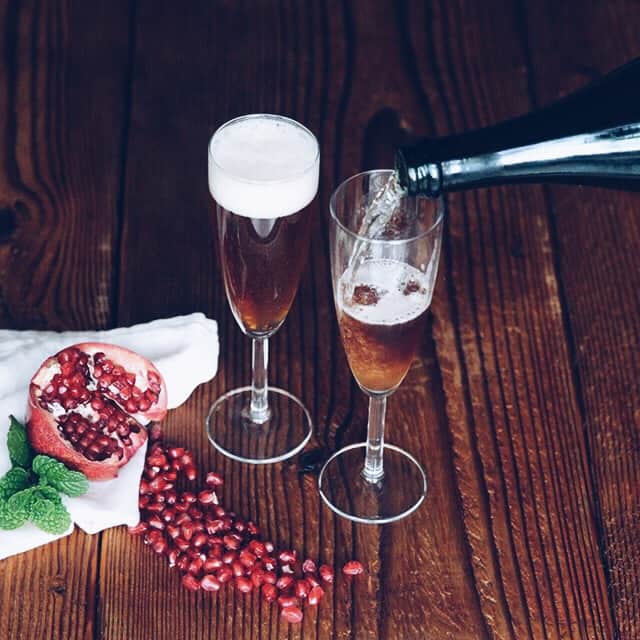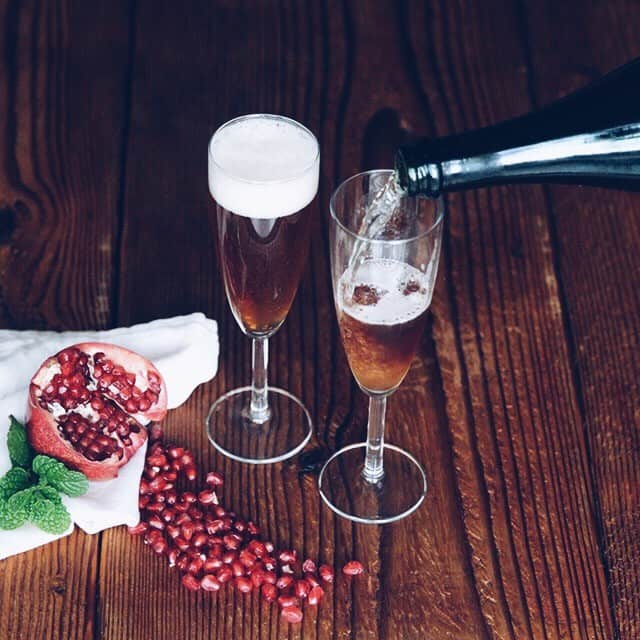 Glass:
Recipe:
1 oz cognac (I recommend Pierre Ferrand 1840 Original Formula)
.25 oz pomegranate syrup (check out your local ethnic grocery store or aisle)
.25 oz simple syrup* or bar spoon of sugar
Top off with sparkling wine (I recommend using a dry sparkling wine)
Garnish with citrus peel spiral
*Combine 1 part hot water to 1 part sugar and stir until sugar has dissolved.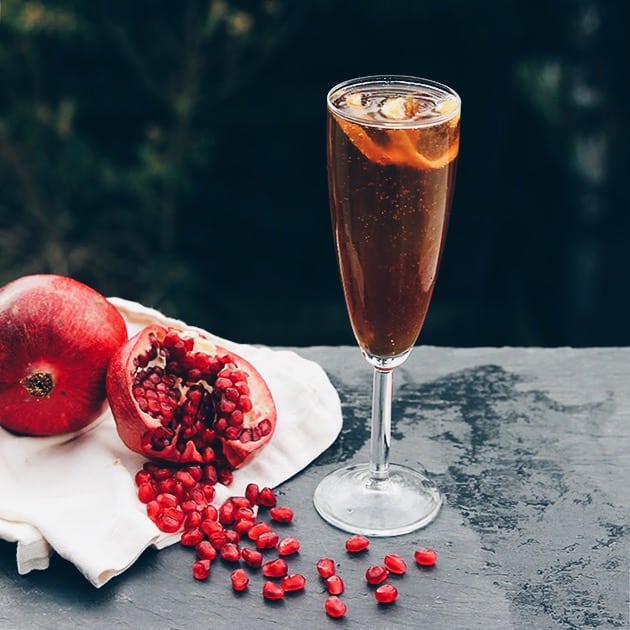 Combine the first three ingredients in your favorite shaker. Fill the shaker with ice. Shake vigorously until chilled (at least 10 seconds). Strain the drink into a flute glass. Slowly top the drink off with sparkling wine. Using a channel knife like this one from OXO, press firmly into a lemon and make at least one full circle around. Wrap the peel around the bar spoon to get a tighter spiral. Drop the peel into the drink. If that's too much work, just use a simple peel of lemon. If you can't find pomegranate syrup or don't care for the flavor, stick with .5 oz of lemon juice.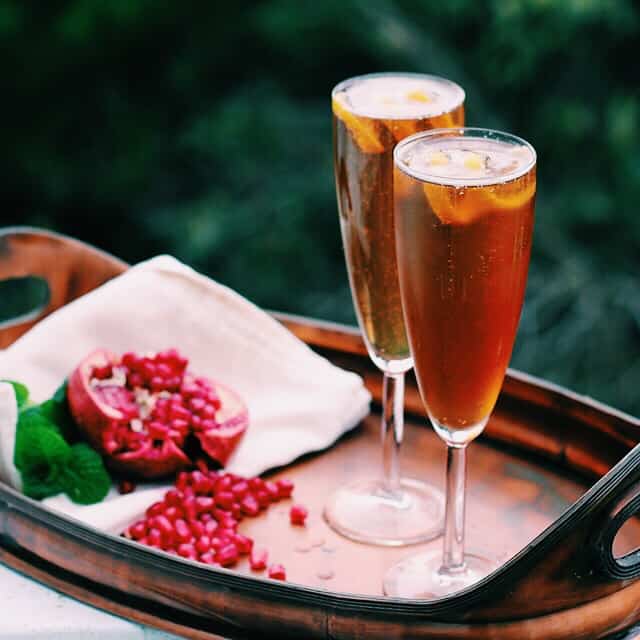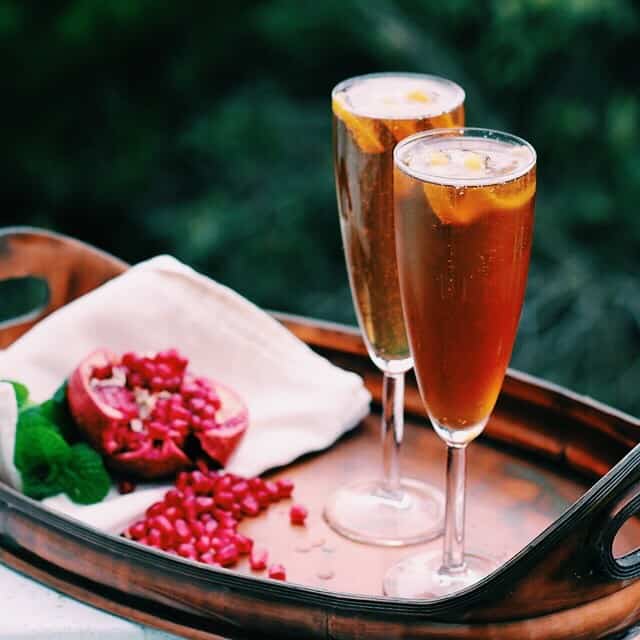 Photography and styling by Hannah Levy.