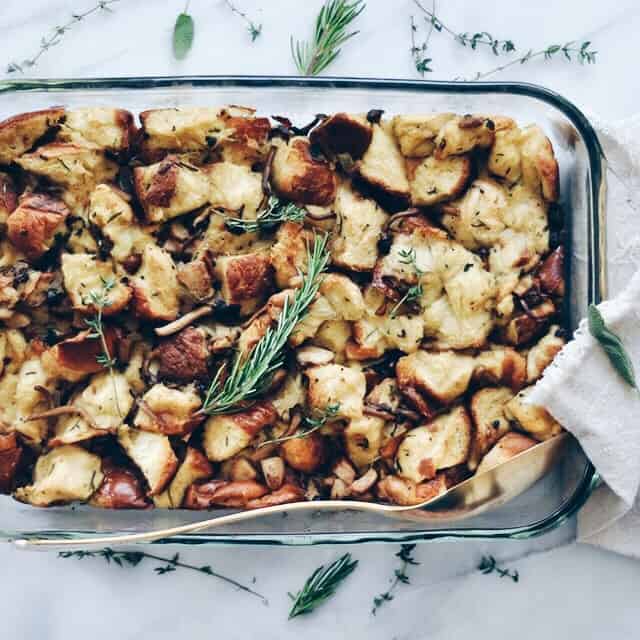 If ever there's a time of year when my heart feels like it's about to explode, surely it is Thanksgiving, and everything that comes the weeks after. When I was in college, I couldn't wait to reunite with my high school crew, fall back into our old habits of car talks and endless trips to Starbucks, long evenings spent goofing around someone's parents' house, drinking (arguably) unfashionable beers and low-brow hard liquor, and always, always, a night out at a 'townie' bar most of us had never been to before. I look at non-digital photos of us, rosy-cheeked and rounded by booze and burritos, full of stories from our respective dorms. My parents' house, always full of treats: too many loaves of bread for my family to ever consume, giant Costco-sized boxes of raspberries, and whatever the treat of the month was at Trader Joe's.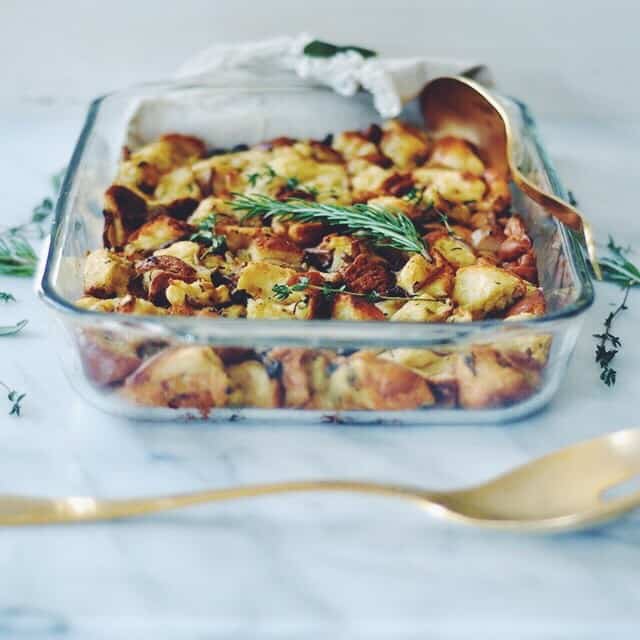 After college, I didn't quite 'move home' but living only an hour north of where I went to high school, I anticipated an inflow of visitors from New York and DC, Seattle, and San Diego. Like a bachelorette weekend, every weekend, only each and every one of us was the princess of the ball. Sleeping in my old room, underneath a bulletin board of postcards from my study abroad travels and graduation tassels, it is hard to imagine I ever questioned it was the very best time. But deep down inside, I must have known I had it good.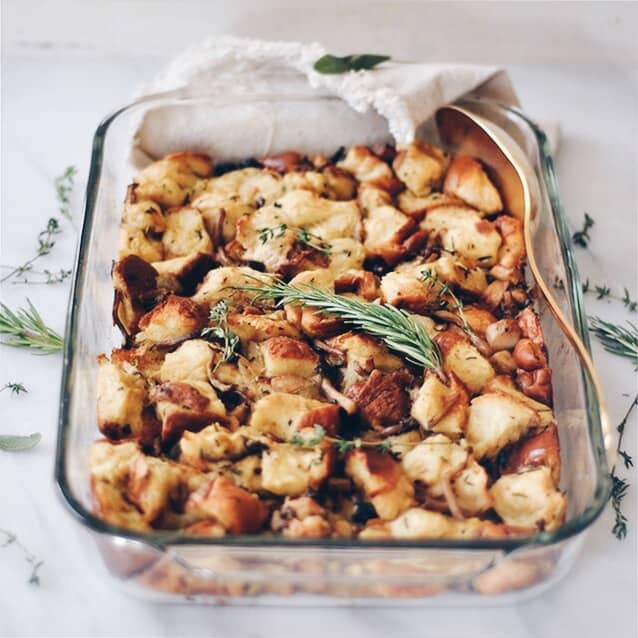 Now, Thanksgiving is different, yet the same. Not everyone comes home anymore. And trips home for the holidays have gotten shorter, and more sporadic. We have in-laws and small children, and jobs on opposite coasts. But there are more of 'us' to love: my family, of course, friends who've moved back, new boyfriends / girlfriends / husbands / wives and children. We keep time more: our self-imposed curfews, and self-awareness regarding the inevitability of a lesser-known hangover rarely allow us to just be. But we let loose, too, and at this time, more than any other, I feel as though I couldn't possibly be happier, or more reminded of why I choose to live here, even when I sometimes question it 100 times per day.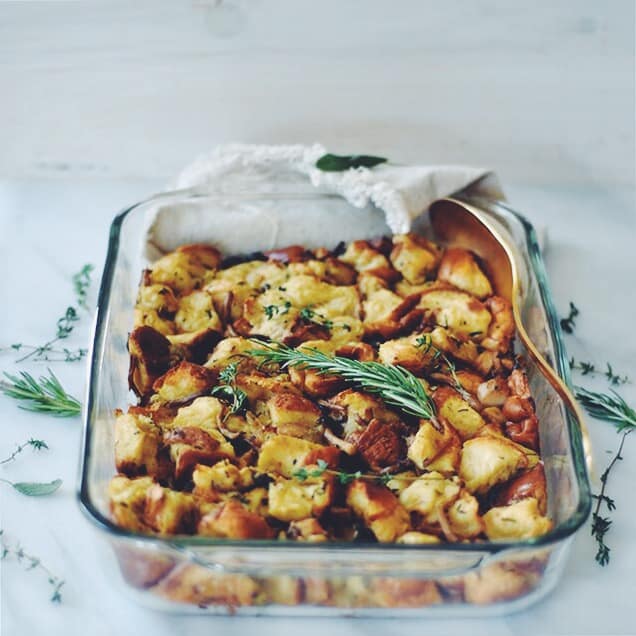 Is it silly to admit I'm tearing up a bit, just writing this post about my very favorite holiday, my very favorite time of year? It's here, it's here, it's here, and it is, unquestionability, awesome.
Wild Mushroom and Challah Stuffing with Loads of Herbs
An original recipe by Matthew Hickey
1 loaf of day-old challah bread, diced into 1" cubes
1/2 medium yellow onion, diced
3 cups of chicken stock (sub veggie stock to make it vegetarian)
8 ounces of assorted wild mushrooms
1 tablespoon of finely chopped fresh rosemary
1/2 teaspoon of fresh thyme leaves
1 teaspoon of fresh sage, finely chopped
3 tablespoons of butter + more for buttering the dish
1. Preheat your oven to 350 degrees F. Generously butter a large glass baking dish.
2. Spread the bread cubes on a baking sheet and toast in the over for about 12 minutes, or until lightly toasted.
3. Add the butter to a large skillet and heat over medium-high. When the butter is melted, stir in the onions and cook until they are translucent. Add the mushrooms and herbs and cook, stirring occasionally, until soft, about 15 minutes.
4. Combine the bread, chicken stock, and mushroom mixture in a large mixing bowl and toss gently to coat. Transfer the mixture to the baking dish.
5. Cover the baking dish with foil and bake for 25 minutes. Remove the foil and cook for another 20 minutes, or until the top of the stuffing is golden in parts.
Looking for more Thanksgiving inspiration?
May I recommend:
Spiced Apple Margaritas from Cookie + Kate
Acorn Squash with Apple Walnut Stuffing from Salt & Wind
Charred Carrots with Herbs from What's Gaby Cooking
Achiote Roasted Turkey from ¡HOLA! JALAPEÑO
Spinach, Bacon, Pear and Candied Pecan Salad from Heather Christo
Pretzel Parker House Rolls from Smitten Kitchen
Apple Marzipan Galette from Dula Notes
Apple Frangipane Tart from Apt. 2B Baking Co.
Sweet Potato Crostini with Walnuts and Danish Blue Cheese from Naturally Ella
Massaged Kale with Pomegranate, Persimmon, and Pistachio from Yummy Supper