Small victories. Do you know that feeling of always looking for something in the hopes of one day spontaneously finding it? I'm not talking about Mr. or Mrs.Right, or that $20 bill that seemed to have gone AWOL. I'm talking about the little things. Particularly, those little things that remind you of big things.
I remember one of my best friends brought home a ring from Eastern Europe that was made out of wood. It was a very simple little ring and probably cost only a few dollars, but that ring represented something so much bigger to her–the love of a place, and a special memory of that place. She left it on the sink in the bathroom of a bar in San Diego and never saw it again. When we'd get together, I remember she would lament about that little wooden ring. No other wooden ring could compare.
I have felt this way about lost rings but I've also felt this way about lost food. Food that I can still taste, but cannot ever seem to find. I feel this loss about hazelnut dulce de leche. And nutella and mascarpone gelato. And these little cheesy-custardy cakes from Sintra in Portugal. (You'll notice a pattern: I tend to feel this loss for sweet things in particular).
And I have felt this way about Padrón Peppers. Little green peppers, charred and seared over a grill, tossed with olive oil and topped with crunchy, fat sea salt. I can't recall the first time I tasted them, but if it wasn't in Europe, it was at a restaurant in San Francisco. When they came to the table, I'd be surprised if I didn't eat them all. Because they are that good. Not too spicy (though once in a while, you can get an angry one in the mix), smoky, salty, slightly-greasy. I even love their name: Padron. Native to Spain, these little guys pack a serious flavor punch. And yet, for the last however-many-years-since-I-first-tried-them, I have not been able to find them. Not in the grocery store, not at my market, and not at the farmers market.
That is, until a spontaneous trip unveiled a whole wooden basket of them. Overflowing and pricey! I swooned. Discovery! I picked up a bagful and anxiously waited to throw them on my grill pan. Ready in just about 5 minutes, I inhaled them and their salty/oily/charred goodness. The discovery was so sweet that not only did it bring back memories of travels, but it created a whole new memory: padron peppers, grilled on the stove, in my kitchen in San Francisco. One day I'll look back at this time and try to re-find THESE peppers, too.

Grilled Padron Peppers
12-16 Padron peppers
extra virgin olive oil
large-grain sea salt (such as French gray)
1. In a small bowl, toss the peppers with 1-2 tablespoons of olive oil and a few good sprinklings of sea salt.
2. Heat your grill (or indoor grillpan) to medium-high heat and grill the peppers, turning them every so often, until their skins have puffed and charred slightly in places (about 3-5 minutes).
3. Serve hot, with additional sea salt, to taste.
Musical Pairings: Miniature Tigers – Fortress + Grilled Padrón Peppers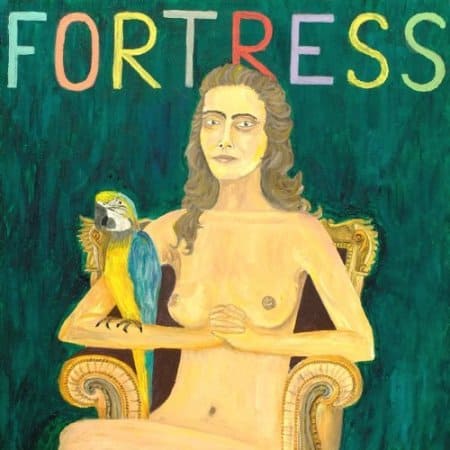 You know what I love? When I discover things that are "awesome." It's even better when I discover something that I should have discovered before, but that somehow was able to sneak past me, only to be discovered later little later on. For example, I saw Miniature Tigers when they opened for the Morning Benders at the Independent in SF back in March of this year. I remember thinking that they were awesome, but for some reason, I just didn't pick up their debut album at the time. I've been feeling the same way about peppers recently as well. As a child, I pretty much hated peppers. As an adult, I've had no specific complaints about peppers, but only recently I discovered that I freaking love peppers. They can be somewhat sweet (in a savory sorta way) and they can be ridiculously hot (a quality I immensely enjoy in food stuffs). Grilled padron peppers with a little sea salt are a particularly great example of this new found love. They always taste great, and can be surprisingly spicy. Well, I also recently rediscovered the Miniature Tigers. And you know what? They are also awesome. Their sophomore album, Fortress, is one of those albums that is entertainingly weird, but also fun and approachable: like distilling the music and feeling from a Wes Anderson film into an exciting and original album. You can read the rest of the review at Musical Pairings. –Matthew