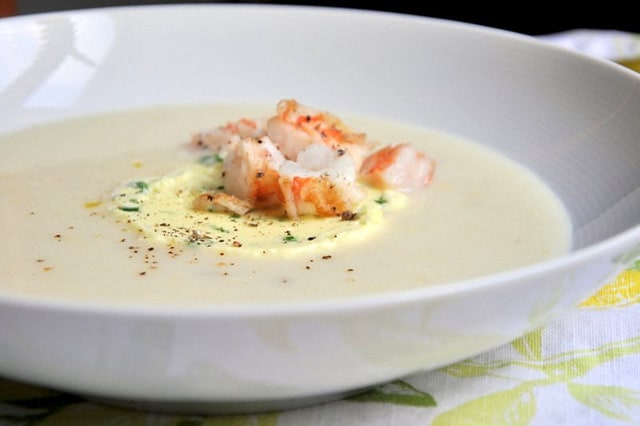 Summer is always so full of promises. It is the season when everything is in bloom, sunshine is supposed to be abundant and everyone is just a little bit happier. This summer has been different–at least for those of us who live in San Francisco. While just an hour south of us and forty-five minutes north of us, sunny days with highs in the mid-70s are not usual, San Francisco, pocket of fog that it is, has been trapped in a never-ending winter. I don't mean to sound dramatic but it's gotten to the point where most of us here just can't help complaining. Another month of barely above mid-50s highs and a morning mist that seems to break ever-so-briefly in the late afternoon–and if you ask me (and one out of ten San Franciscans)–summer hasn't just disappeared this year: it never even made its appearance.
The only reminder (and thank goodness we HAVE a reminder!) that it truly is the peak of summer is the beautiful abundance of summer produce. This summer, I've been pleased to over-stuff myself with peaches (yellow, white, donut), nectarines, padron peppers, cherries, raspberries, sweet peas, asparagus and corn. Although summer has yet to make its appearance in San Francisco, the produce doesn't lie: we're nearly to the end; September is just around the corner.
Growing up, I mostly consumed corn on the cob. Microwaved or straight from the grill. The only way to eat it seemed to be with a pat of butter and generous rub-down of salt. But corn, as I've learned over the last few years can frankly dress up when asked. In this rendition, it fully showcases its flavor: sophisticated without being overpowering, softly sweet, velvety and somewhat understated: this chilled soup is one of the most surprising dishes I've made in some time.
The kicker, of course, is the garlic custard–a brilliant addition. Rich, yet light-feeling, it is fragranced with just the right amount of garlic and herbs. One of my favorite things about eating this soup is scooping up a tiny bit of custard with every bite: it creates a surprisingly refreshing combination of flavors in your mouth. The smokiness of the grilled shrimp adds yet another layer of textures and flavors and make this a meal in and of itself. If you'd like to make this soup vegetarian, simply omit the grilled shrimp.
Sure, it might not feel like summer outside sometimes, but that doesn't mean that summer–my favorite months of June, July and August–doesn't hold a world of possibilities in its bounty of fruits and vegetables.
Chilled Corn Soup with Garlic Custard and Shrimp
adapted from The Blackberry Farm Cookbook
*serves 4 (with leftover soup for later)
For the corn soup:
8 ears of corn
2 tablespoons of butter
1 medium onion, chopped
4 garlic cloves, minced
12 sprigs of thyme
3 1/2 teaspoons of salt
black pepper, to taste
2 tablespoons of lemon juice
For the garlic custard:
1 1/2 teaspoons of butter
2 garlic cloves, minced
1 cup of heavy whipping cream
salt, to taste
1 large egg yolk
1 large egg
1 1/2 teaspoons of minced green onion or chives
To serve:
Grilled shrimp, diced
Freshly ground pepper
1. Preheat the oven to 350 degrees F and cut the corn kernels off of the cobs, pouring them into a medium bowl.
2. Put the cobs in a large bowl and reserve.
3. Add the butter to a large roasting pan or glass baking dish and put it into the oven for a few minutes (until the better melts). Next, add in the corn kernels, garlic and onion, mixing with a large wooden spoon. Distribute the mixture evenly and roast for about one hour, tossing every 15-20 minutes or so. The mixture is ready when the onion is softened and the corn kernels on the edges begin to turn golden brown.
4. Place the corn cobs into a large pot, fill it with about 12 cups of water and add the thyme sprigs. Bring a boil, then reduce and simmer for about one hour. Strain the corn stock and discard the corn cobs.
5. Puree the corn/onion mixture with the corn stock in batches. Then strain the soup into a large bowl, making sure to get rid of any strings from the husks and harder kernel skins. Season with salt and pepper and chill until cold.
6. Make the garlic custards. Lower the oven temperature to 300 degrees F (or preheat, depending on when you're starting the process).
7. Butter 4 4-ounce ramekins and put them into a rectangular glass baking dish.
8. Melt the butter in a small saucepan over low heat. Stir in the garlic, cooking it until it becomes fragrant.
9. Add the cream and salt, stir and turn the heat up to medium heat. When the mixture just begins to simmer, remove it from the heat and allow it to sit for 5 minutes before straining into a small bowl.
10. Whisk together the egg, egg yolk and green onion in a medium bowl. Slowly pour in the cream mixture, whisking constantly.
11. Pour the custard into the 4 prepared ramekins. Then, pour hot water into the baking dish until it covers the lower half of all four ramekins.
12. Bake the custards for 15 minutes minutes before rotating. Bake for another 15 (until a toothpick inserted into the center comes out clean).
13. Remove the baking dish from the oven and let the ramekins sit in the warm water for about 10 minutes (this allows them time to set).
14. Run a thin knife along the edges of the custards and invert them onto 4 soup bowls.
15. Stir in the freshly-squeezed lemon juice into the soup, adjust for seasoning and ladle over the garlic custards.
16. Sprinkle with salt and pepper and top with diced grilled shrimp (if using).
Musical Pairings: John Vanderslice – Pixel Revolt + Chilled Corn Soup w/ Garlic Custard & Shrimp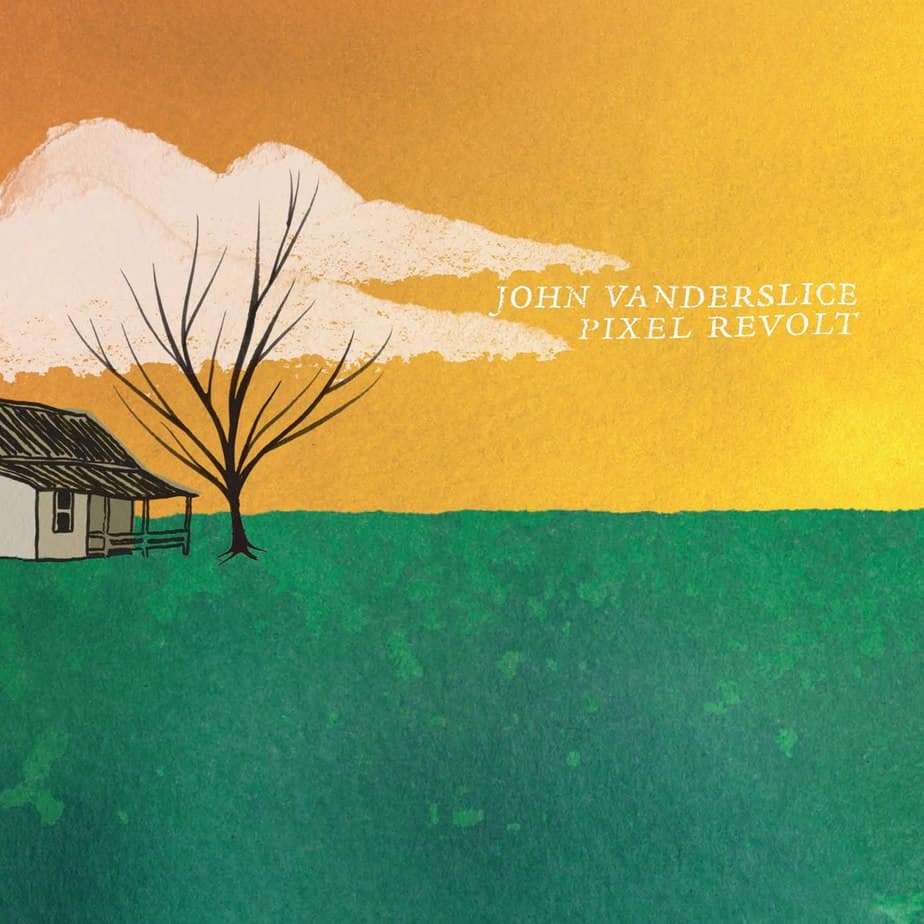 Our readers may have noticed from previous posts that John Vanderslice is one of my favorite people in independent music for a number of reasons: he's released an unbroken string of excellent albums that can be accurately described as "sterophonic bliss" (and his eighth full length – Dead Oceans – is finished and should be out soon); he is a thoughtful and meticulous producer (his Tiny Telephone studios in San Francisco is probably one of the greatest independent recording studios in the country); he tweets about his favorite Bay Area farmer's market; and he has a reputation for being one of the nicest people in rock 'n' roll. I've met him on two occasions now, once when he was acting as a guest bartender at a Noise Pop show and recently at the excellent Bay Bridged hosted Regional Bias show with Thao Nguyen. On both occasions we only spoke briefly, but he did mention that he previously worked at the Alice Waters founded restaurant Chez Panisse for several years – and that the experience changed his life. Similarly, the chilled corn soup with garlic custard and shrimp recipe that Kasey is featuring today on eating/sf is flavorful and subtly impressive enough that it would certainly f
eel right at home alongside any meal at any Michelin-rated restaurant including Chez Panisse. And thus, I'm pairing this bit of culinary awesomeness with one of J.V.'s albums of analog-awesomeness: 2005's Pixel Revolt. More at Musical Pairings. –Matthew