Ice cream, in my opinion, is one of the few things that children and adults love equally. A love for ice cream is a lifelong love that never fades–it just evolves. When you are a child, your favorite flavor might be vanilla or rocky road or mint chocolate chip. When you reach young adulthood, you might start to enjoy hazelnut or pistachio. And when you are an adult, you may start to love goat cheese and rum raisin.
Ice cream isn't just a food: it's a state of mind. That state of mind tends to be summer and it tends to be happy (though ice cream is also a great therapist for when you're sad). I like ice cream as much as the next person, but I have a hard time adapting to change. It's no wonder that my keys are still attached to a plastic Nickelodeon keychain that I found in a cereal box in 5th grade (true story) and I refused to move desks at my old job for nearly four years (also, true story).
When I stand in line at the ice cream shop, faced with an overwhelming amount of choices, I typically annoy the people behind me by sampling at least two flavors and then always–almost always–get something with chocolate. It just seems logical–if I'm going to indulge, I might as well indulge in chocolate.
But perhaps because it is summer and I know that pretty soon strawberries will not taste nearly as good as they do now, I had a serious craving for strawberry ice cream. Strawberry ice cream reminds me of elementary school. I sadly can't remember my favorite ice cream flavor as a child (perhaps it is because I took any and all opportunities to eat ice cream), but if I had to pick one, I'd say it must have been strawberry. Aside from being attractively pink, it is the sort of ice cream that I find tastes good even when it is melted and running down your arm.
It is the sort of dessert that pleases everyone. You can trust it to not let you down. And when we're talking about ice cream, you never want to be let down.
For this batch, I chose to only partially puree the fresh strawberries so that everyone got scoops studded with small chunks of fresh fruit. The milk and cream are heated with a little bit of lemon zest, which adds a beautiful complexity to the base. An optional splash of limoncello (an Italian lemon liquor) adds a bit of glamor. What can I say–this ice cream is elementary school nostalgia meets young adulthood, transitioning into real adulthood.
Has anyone tried making limoncello at home, by the way? I came across this recipe on the Food Network and am bookmarking it!
Fresh Strawberry Ice Cream with Limoncello
adapted from Gourmet
*makes 1 quart
1 cup of heavy whipping cream
3/4 cup of milk
2-3 strips of fresh lemon zest (peeled with a vegetable peeler)
pinch of salt
2 large eggs
3/4 cup of sugar
3 cups of strawberries, cut into quarters (with stems removed)
1/2 tablespoon of fresh lemon juice
1 tablespoon of limoncello (optional)
1. Combine the milk, cream, lemon zest, and salt in a medium saucepan and bring just to a boil.
2. Remove the saucepan from the heat and discard the zest.
3. Whisk the eggs with 1/2 cup of sugar in a medium bowl until slightly frothy and light.
4. Slowly pour the cream mixture into the egg mixture, whisking the whole time.
5. Pour the contents of the bowl back into the saucepan and heat, stirring continuously, until the custard coats the back of a spoon. Don't let the mixture come to a boil.
6. Transfer the custard to a bowl and cover tightly with plastic wrap (allow the plastic wrap to fit right over the custard). Allow to chill completely in the refridgerator.
7. Prepare the strawberry puree: combine the strawberries, 1/4 cup of sugar and lemon juice in a food processor or blender and process until you have a thick puree with small chunks throughout–don't puree completely. Stir in the limoncello, then stir the puree into the custard.
8. Transfer the mixture to an ice cream maker, process according to instructions.
9, Freeze for 1-2 hours until you're ready to eat.
*This ice cream tastes best the day that it is made, however it will keep in the fridge for several days. You'll note that it will have a harder texture, but still have great flavor.
Musical Pairings: Magic Kids – Memphis + Fresh Strawberry Ice Cream with Limoncello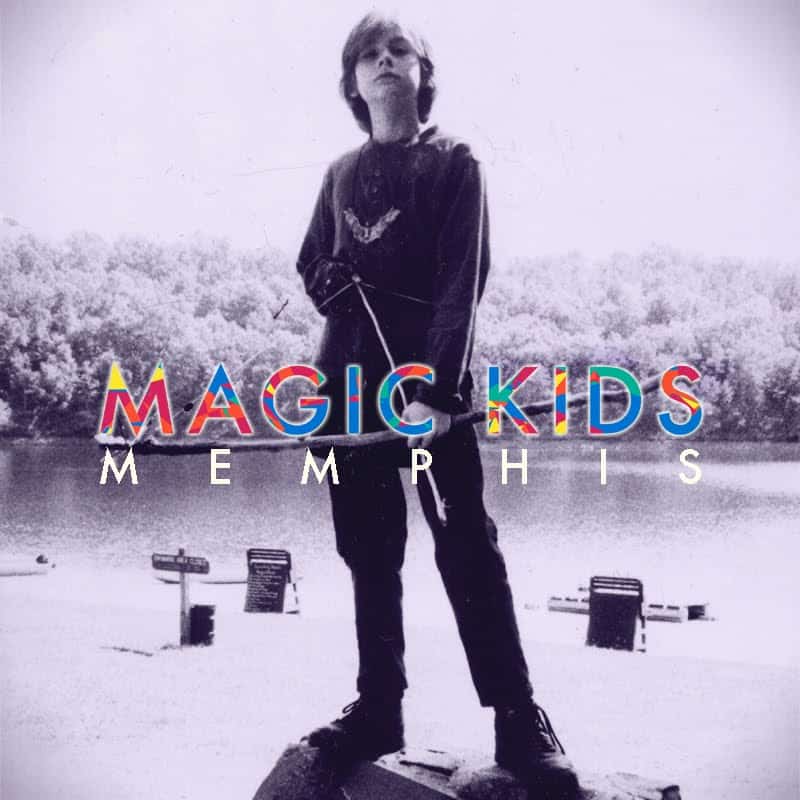 The Memphis, Tennessee-based Magic Kids write some of the most delicious, youthfully exuberant pop songs I've heard in some time–well-written pop cuts that call to mind songwriting heavyweights such as Elvis Costello, Joey Ramone and Brian Wilson, as well as indie-pop contemporaries such as Girls and Architecture in Helsinki. The similarities are fitting since their tunes pay homage to 50s pop/rock while retaining an acute sense of "now." Their debut full-length, Memphis, is a fresh, clean blend of sweet lyrics, upbeat hooks and light-headed power pop mingling alongside an "orchestra of local musicians and friends playing oboes, strings, horns, 808s and synths." And because it is so fresh, upbeat and full of good cheer, it pairs extremely well with today's recipe on eating/sf for homemade strawberry ice-cream with limoncello. Challenge: make this ice-cream and listen to this album while you eat it and see if you can keep the stupid grin off your face. I'm betting you can't. You can read more at Musical Pairings. –Matthew