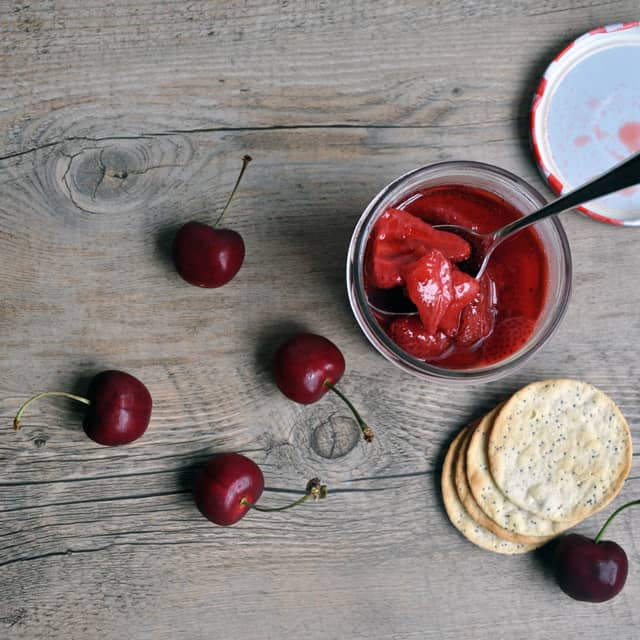 Before you say anything, let me just justify the cherries in the photo of my strawberry conserve. I simply can't help myself around this time of year. I try to get my hands on every summer fruit I can. I will eat cherries until my stomach hurts.
I am not the first to post this recipe from the brilliant duo behind the Canal House Series. Molly's on it. Kelly is, too. So are Zach and Clay. It seems we all can't help ourselves when it comes to just-cooked strawberries encased in a syrupy sauce that's just as good eaten straight from the jar as it is spread on bread or stirred into oatmeal. I must say that the new, redesigned Bon Appetit is BOMB. I mean, the pictures make you want to shove your face real close to the printed page, the recipes make you want to run to your kitchen, and the articles are…well, a lot more Saveur-like, if you ask me. And I certainly must say that it's not a bad thing.
Bon Appetit has always had great contributors, but I was especially excited to see the ladies behind Canal House popping in. I look forward to my Canal House cookbooks, but in the months between, I love to see what they're up to by reading their awesome lunch blog, and their column in the magazine.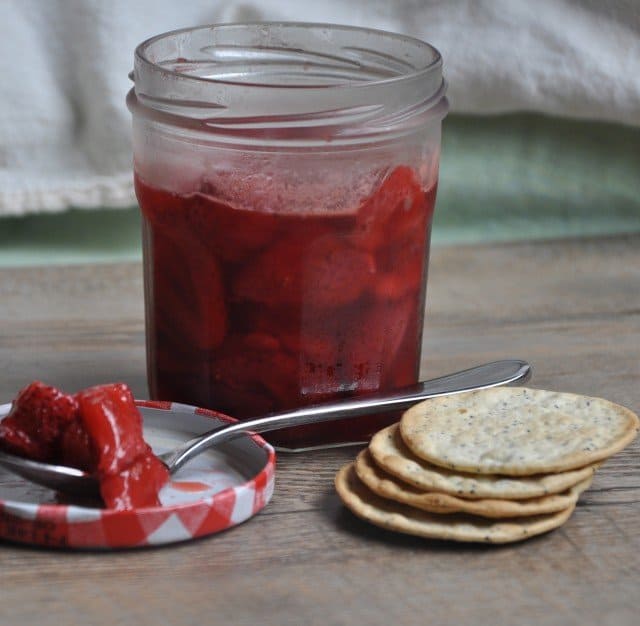 As I mentioned before, we're on a little vacation, so please forgive us if you don't immediately hear back from us. I should end this post by saying how out-of-this-world floored and flattered I was that Matt and I were interviewed for this piece about the modern connections between food and music in the New York Times (!!!!). Chatting with Jesse was a blast, and having Lianne come to our house to take photos was also a great deal of fun. Now you all know how I take photos at night (yes, that's a Lowel lightbox that I use, which I got based on the recommendations of many food bloggers). Many friends who've been to our house for dinner will recognize this scene. Thank you, THANK YOU. We are humbled by your support, encouragement, and kind words about what we're doing here. XOXO.
Strawberry Conserve
adapted from Bon Appetit
1 pound of strawberries, hulled and sliced in half
3/4 cup of sugar
1/2 lemon
1. Cut any extra large strawberries into quarters. Next, juice the lemon and remove the flesh, leaving the white pith intact.
2. Place the strawberries, sugar and lemon in a large soup pot. Cover the pot and allow the mixture to sit for several hours. Stir several times with a large, wooden spoon over the course of these two hours.
3. Prepare a 1 pint glass jar (I recommend following proper canning instructions; I simply boil my jars, lids, and canning tongs for about 30 minutes, removing them from the boiling water only as I'm about to can).
3. Once the strawberries have started to ooze plenty of juices, bring the mixture to a slow simmer over medium heat and cook for several minutes, stirring the strawberries gently. Transfer just the berries to the jar using a slotted spoon. Cook the liquid until it becomes syrupy.
4. Throw away the lemon and pour the liquid over the strawberries. Seal the jar and allow the conserve to cool at room temperature before transferring to the fridge.
*Supposedly, the conserve will last for one month, though, in my fridge, it lasted merely days.
Musical Pairings: Gardens & Villa – Gardens & Villa + Strawberry Conserve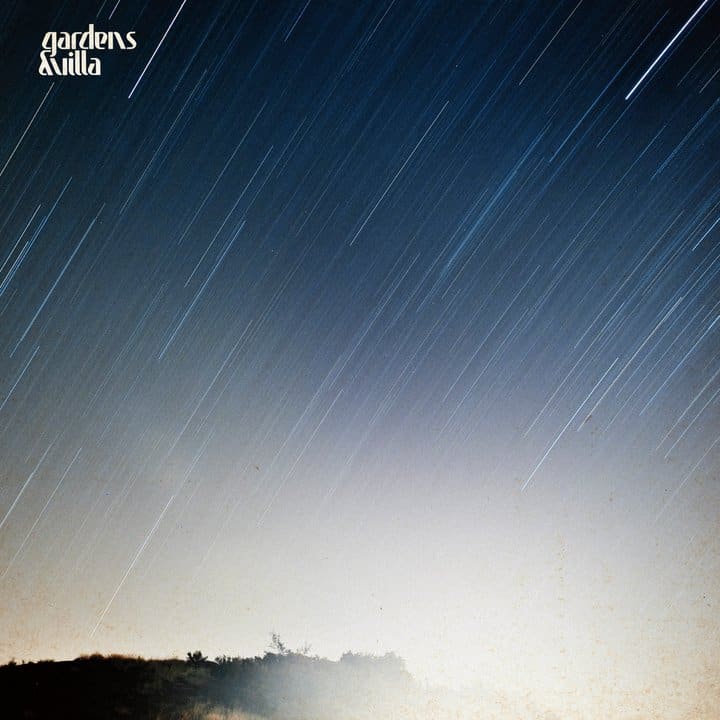 Read more about today's Pairing (listen and download) over on the Turntable side.