I have a confession to make: I ate a double serving of gingerbread oatmeal pancakes this weekend. I'm not one to have a lot of self-control to begin with but these–these pancakes are the end of me.
They are twice-inspired: by the gingerbread pancakes I had at the tail-end of my stomach virus-plagued business trip, and the Swedish Oatmeal pancakes at the Crepevine, a breakfast and lunch place in my neighborhood that I've been frequenting for nearly five years now. The best way to describe these pancakes would be to say that they taste like the best, cakiest, tenderest coffee cake, speckled with some oats. They're less gingersnap-y–not as spicy, but definitely accented by the multiple spices. By separating the eggs and whisking the whites, I found that these pancakes, despite the addition of the buttermilk-soaked oats, were fluffy and light, but definitely still had substance.
As regular followers of eating/sf may already know, I've been participating in a week of eating in with Cathy, Ulla, Marc, James and Addie which finished with a bang this weekend. Weekend breakfasts are one of my favorite things. Nothing is better than lazily lounging around my apartment in my pajamas, cooking up a batch of pancakes, sipping coffee and listening to some happy pick-me-up tunes. I don't always have an excuse to make baked goods for breakfast, but sometimes there's no excuse needed.
So, let's see. Great things this weekend: food coma-inducing dinner party with my family around one tiny little kitchen table that really needs to be replaced, excessive consumption of wine with a lady friend (I love lady friend nights), gingerbread oatmeal pancakes.

Gingerbread Oatmeal Pancakes
*inspired by/greatly adapted from this recipe, based on the pancakes at La Note in Berkeley
makes enough for two hungry people
1 1/2 cups of all-purpose or white whole wheat flour
1/2 cup of brown sugar
1/2 tablespoon of baking powder
3/4 teaspoon of baking soda
1/2 teaspoon of salt
1 teaspoon of ground cinnamon
1/2 teaspoon of ground ginger
pinch of ground nutmeg
1/4 teaspoon of ground cloves
1/2 cup of water
1/2 cup of fresh-brewed coffee, at room temperature
2 large eggs, divided
1/4 cup of unsalted butter, melted and cooled to room temperature
1/8th cup of fresh lemon juice
1/2 of quick cooking oats
3/4 cup of buttermilk
Vegetable oil
pure maple syrup, for serving
1. Whisk together flour, sugar, baking powder, baking soda, salt, and spices in a medium bowl.
2. Pour the oats into the buttermilk, stir and let soak for 10 minutes.
3. In a small bowl, whisk the egg whites until soft peaks form.
4. In a large bowl, whisk together the lemon juice, egg whites, egg yolks, coffee, water and melted butter.
5. Stir in the dry mixture until just combined. Stir in the oats in buttermilk and let the mixture stand for about 10 minutes (it will thicken–to thin out, add a little bit more water or coffee).
6. Lightly oil a large nonstick skillet and heat over medium-high heat.
7. Use a 1/3 cup measuring cup to pour batter into the hot skillet. Cook for about 1-2 minutes on one side (until bubbles start to form) before flipping and cooking for another few minutes on the other side.
8. Serve warm, with real maple syrup and some fresh fruit.
Musical Pairings: Jackson 5 – Greatest Hits + Gingerbread Oatmeal Pancakes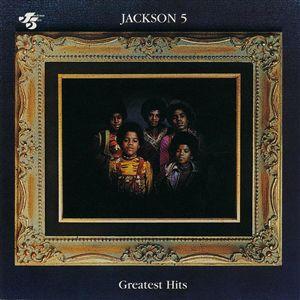 The gingerbread oatmeal pancakes featured on eating/sf are a celebration of deliciousness. As is my standard operating procedure for pancakes, I initially soaked my stack in a flood of maple syrup and then proceeded to consume them with unbridled, sticky passion. And they were phenomenal. I was literally bobbing my head, tapping my feet and making little happy cooing noises. After devouring the first stack, I realized I didn't even need the maple syrup. I mean, these pancakes taste like oatmeal gingerbread cookies – so they really don't need any extra flavoring. They are warming and, in my opinion, maybe even a little sexy. Perfect. So today's Musical Pairing is another little piece of upbeat perfection: Jackson 5's 1971 Greatest Hits. Get more at Musical Pairings. –Matthew