The day after I got Kim Broyce's Good to the Grain, I went out and purchased six different kinds of flour. I had read so many rave reviews about the book (and had already bookmarked a few recipes) but having it in my hands was what really put me over the edge. Months later, I must say: this is one of my most-used cookbooks. I've shared a few recipes from it already, but I can't say enough how much you should invest in the book. It provides great tips for bakers at all levels, and surprises you with its unique flavor combinations –which seem unique, but completely can't-miss.
You might think it's totally unreasonable to invest in 'weird' flours, but hear me out. Now that my pantry is stocked with barley, rye, amaranth, oat, and buckwheat flour (among others), I am always temped to throw it into whatever I'm baking. Chocolate cake? I add a little bit of barley flour in the mix with all-purpose. Oat flour? I add it to bread and use it to make pancakes. Buckwheat flour? Buckwheat pancakes. Sara over at Sprouted Kitchen read my mind when she wrote about Kim Broyce's Pear and Buckwheat Pancakes. I totally whipped these up for breakfast a few weekends ago. Once you try baked goods with different kinds of flour, I promise you'll be hooked. I've even been making amaranth biscuits (inspired by 101Cookbooks).
Let's talk about these crepes. They are made with barley flour and beer. If you like beer, and wish there was a way you could have it for breakfast, here it is. You could even finish off the rest of the pint with the excuse that you can't leave it open in the fridge after you've poured off a cup of it. Whether or not you're in the mood to make apple butter, you should really try these crepes with it (grab a good-quality jar from the store if you don't have any homemade), the combination is heavenly. We ate these for breakfast, but they'd be just as awesome for dessert. Open up some crafty beers, put out a plate of these crepes on the table and go to town.
Beer and Barley Crepes
adapted from Good to the Grain
*serves 3-4 for breakfast (this recipe makes about a dozen crepes, give or take)
3/4 cup of milk
1/2 cup of brown ale (or another type of medium-bodied beer)
2 tablespoons of butter, melted
2 large eggs
1 cup of barley flour
2 teaspoons of unsulphured molasses
1/2 teaspoon of kosher salt
1. After you've melted the butter, let it cool a bit. Then, put all of the ingredients in a blender and mix until well-combined. Transfer to a medium-sized bowl, cover with plastic wrap and allow to sit at room temperature for an hour.
2. Stir the batter as it may have thickened/separated.
3. Heat some butter in a large cast iron skillet (or non-stick crepe pan) over medium-high heat. Tilt the pan slightly as you pour 1/4 cup worth of batter into the skillet, quickly tilting and rotating it clockwise until the batter is evenly distributed. Cook for about about 45 seconds to a minute (until the edges begin to brown), then gently flip using a wide, thin spatula. Cook for another 45 seconds or so before sliding the crepe to a warmed plate. Repeat with the rest of the batter. Adjust the heat so as to not burn the crepes (I tend to make my crepes on medium heat).
4. Top the crepes with apple or pear butter, and enjoy with the rest of the beer. These are best eaten as soon as they're made, but Kim suggests a nifty trick: freeze the crepes, separating them with parchment paper and wrap them in plastic. Then, enjoy at will.
Musical Pairings: Breathe Owl Breath – Magic Central + Beer and Barley Crepes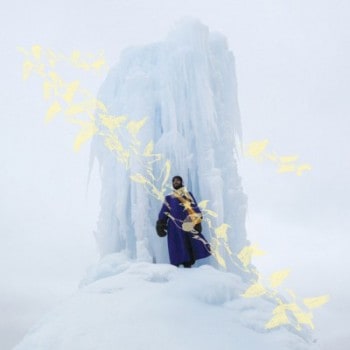 Whip yourself up some crepes and head to the Turntable to listen to/read about today's Pairing!